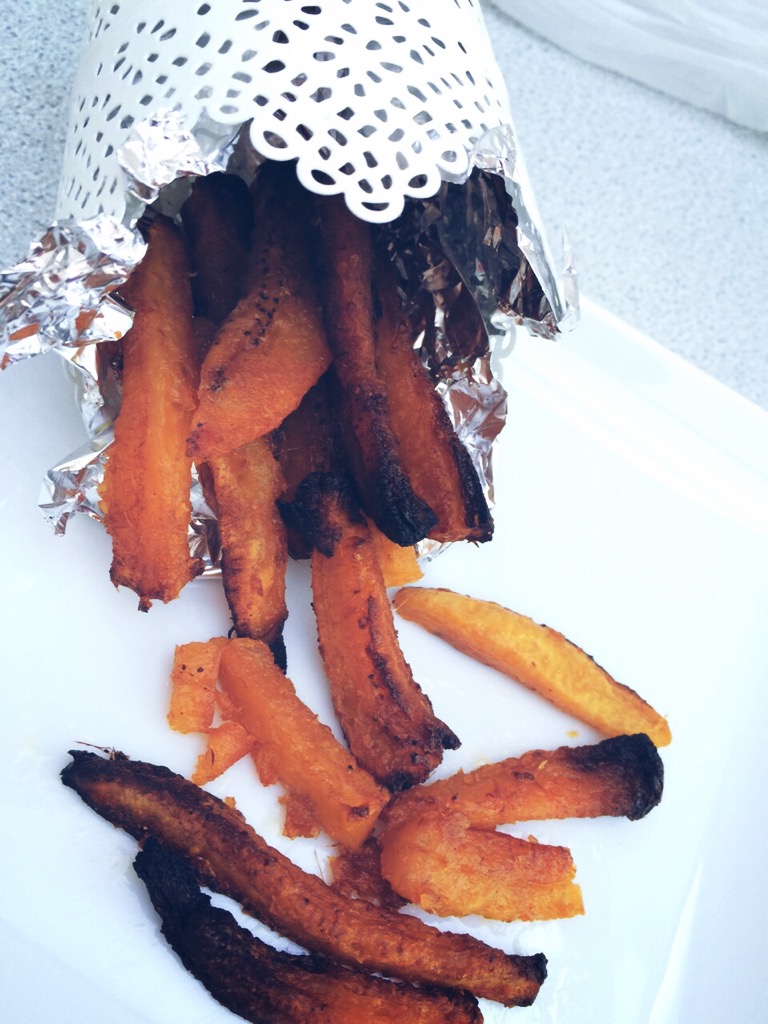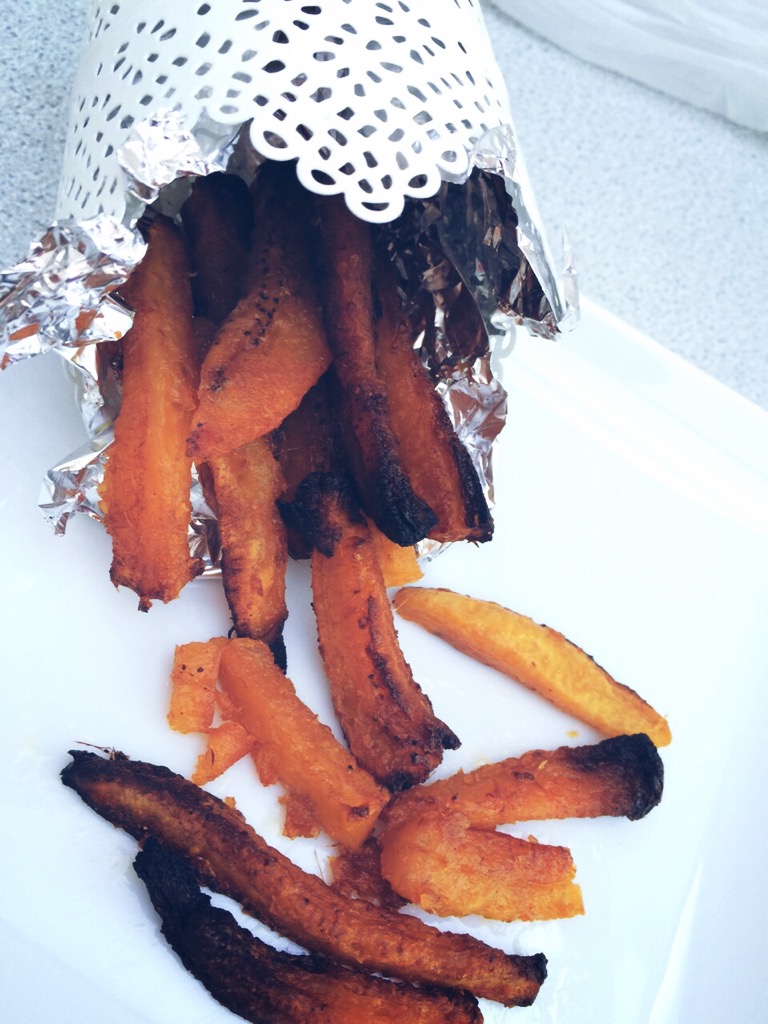 Kelewele is a very popular Ghanaian snack made from plantain. The original recipe is fried. However, as a healthier alternative, I decided to bake them. Coconut oil and ginger are the essential ingredients for this dish. Without them, this dish would not be kelewele. Here is the recipe for this DELICIOUS snack: 
Ingredients:
1 green or yellow (ripe) plantain
1 tbsp of coconut oil
1 tbsp of ginger paste
1/4 tsp of salt
1 tsp of chilli powder
How to:
Cut your plantain into thin finger-width 'sticks'.
Lay the plantain in a baking dish. Make sure all the 'sticks' are touching the bottom surface.
(Skip this step if your coconut oil is already clear). In a separate bowl, melt coconut oil, in a microwave, until clear (1 minute).
Mix in the salt, chilli powder and ginger paste.
Pour this over your plantain in the baking dish.
Place in your oven at 180C/350F/Gas mark 3.
Leave for 20 minutes or until the top surface is golden brown/ brown.
Flip the 'sticks' over and place back in the oven until golden brown/brown for another 20 minutes.
Take out and enjoy!
Bry xo