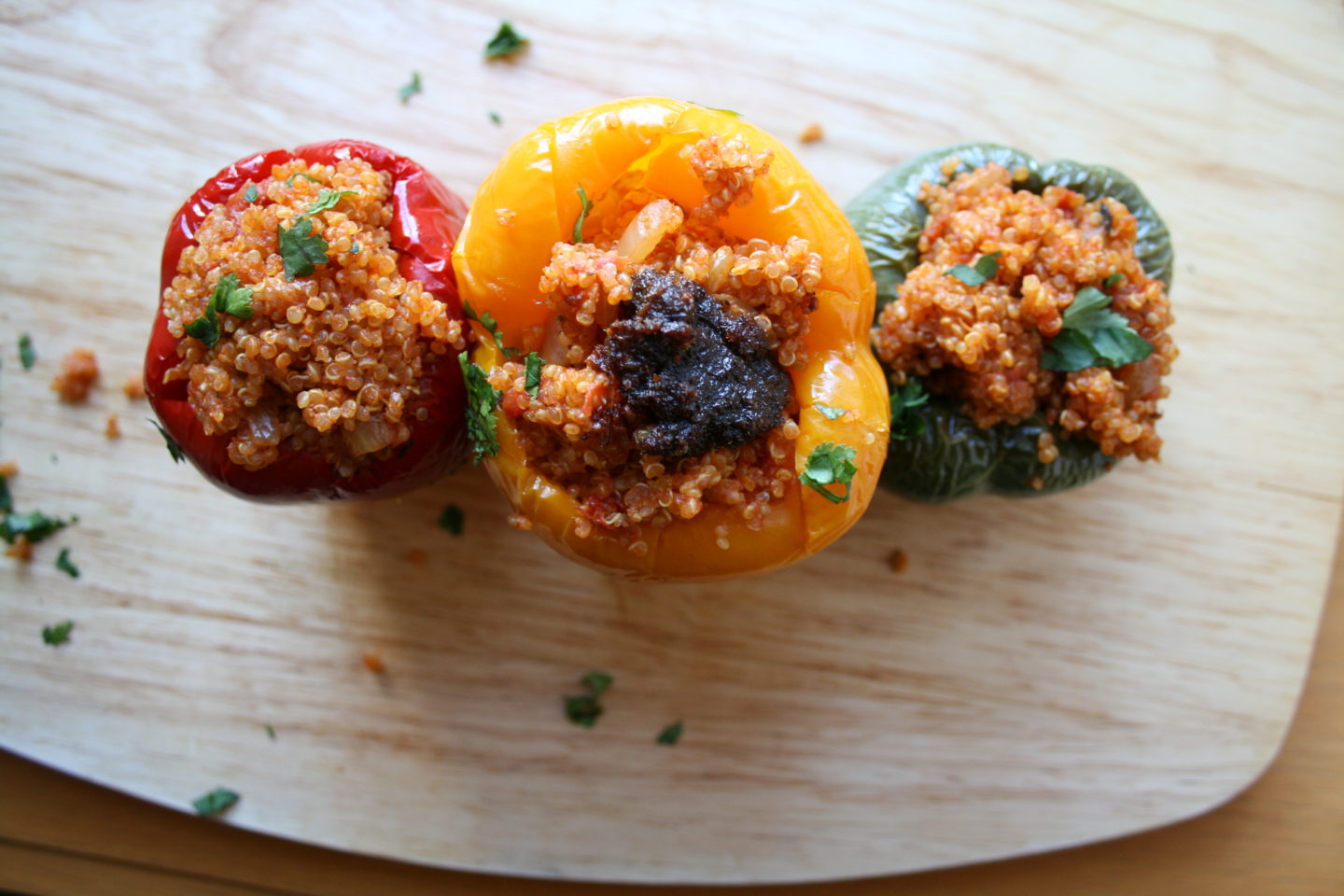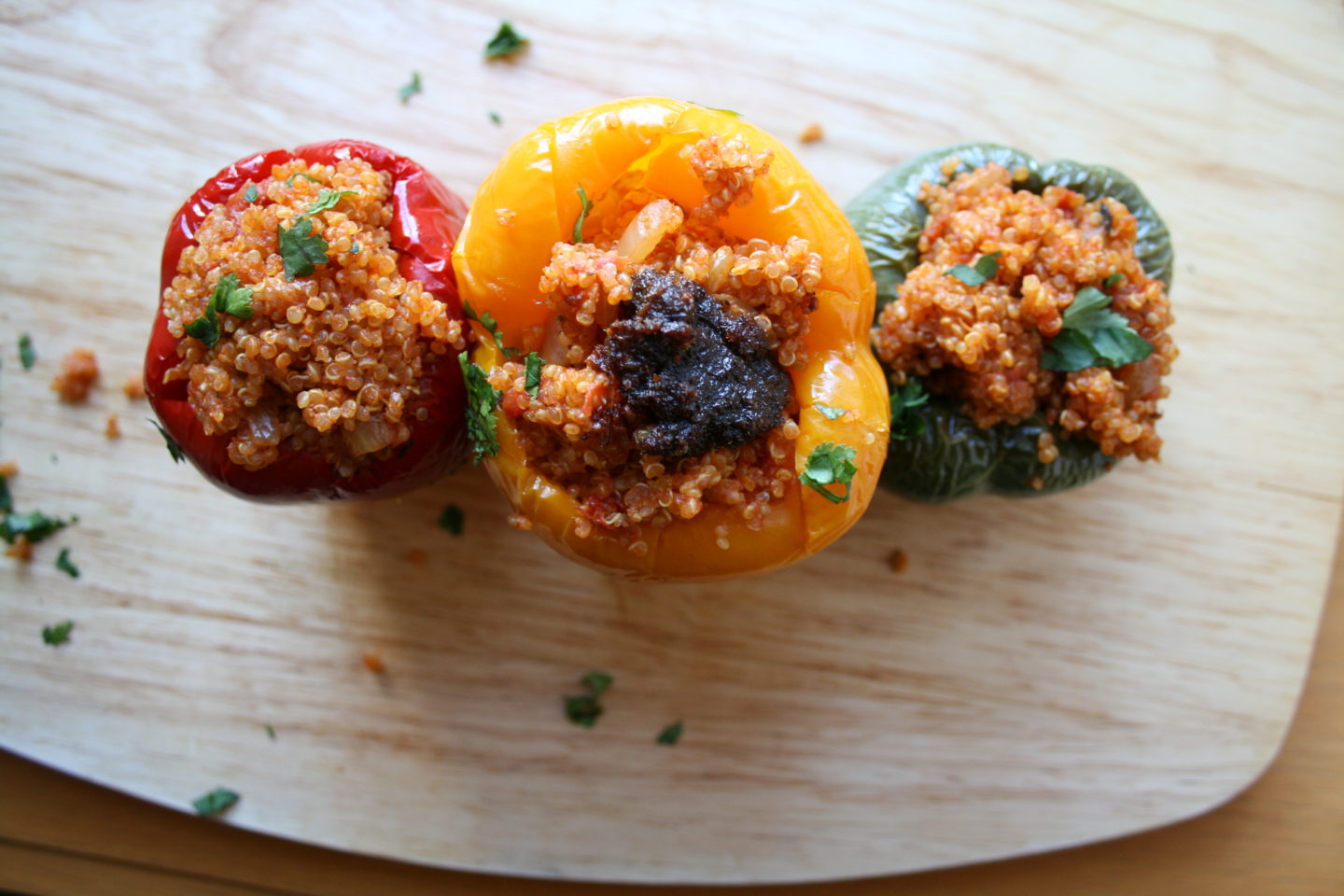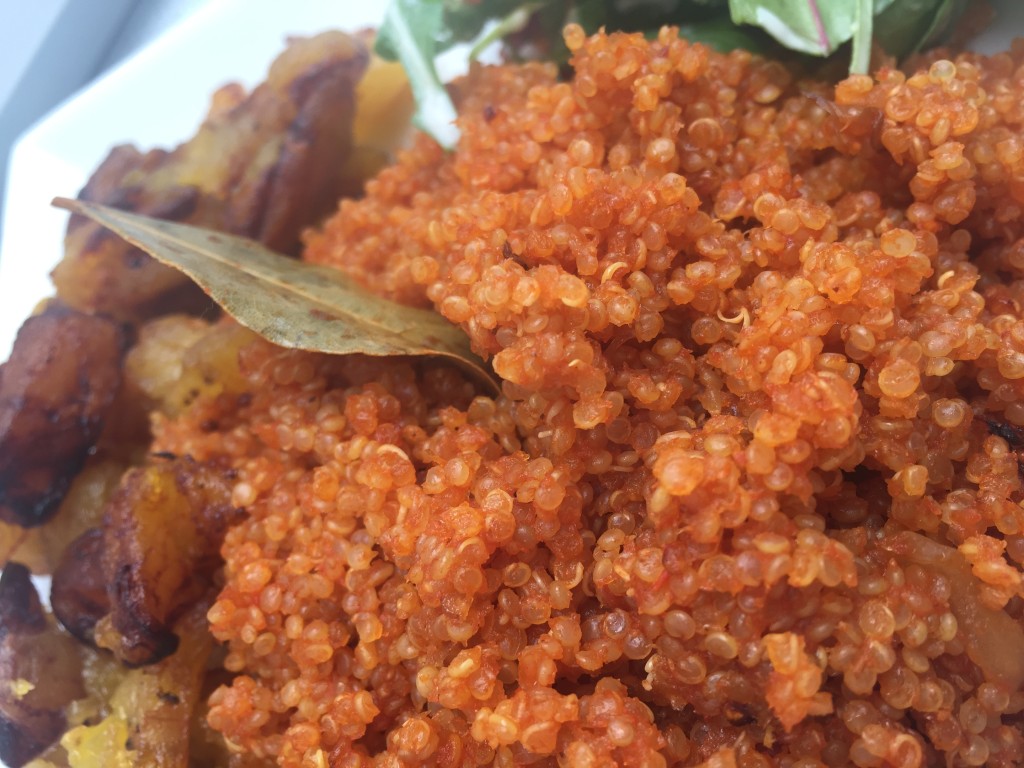 Jollof is a popular West African dish and probably the most controversial due to the many variations in recipes across different countries. It is a typical household meal for many and is always present at any Ghanaian event whether a funeral, wedding or birthday! In my household, we have jollof Sundays.  Jollof is normally made with white rice. However, to give it a healthier twist and a more protein rich feel, I am using quinoa! I served the jollof with some lightly fried plantain (fried in 1 tablespoon of extra virgin olive oil) and my healthy 'Ghana salad'. This combination is classic! Find the recipe for my Ghana salad here:- http://bestbodybybry.com/2015/05/ghanian-salad-with-a-twist/ . Without further ado, here is the recipe:-
Ingredients (serves 2-3):-
300g or raw quinoa
1 and a half cans of chopped tomatoes
2 and a half white onions
Spices- salt, chilli, or half a scotch bonnet pepper, a maggi cube (or any other all-purpose seasoning) and a bay leaf.
tbsp of tomato puree (optional)
How to:- 
1) In a blender, blend your tomatoes and 2 onions. If you choose to use a scotch bonnet pepper, blend it in as well.
2) Chop up the rest of your onions and fry in 3 tablespoons of extra virgin olive oil until translucent. (Note- the pot should be big enough for your jollof).
3) When the onions have sweated down, add your tomato puree and stir for about 10 minutes for it to cook through. (If you don't let it cook, you will taste a sharp tomato flavour in the jollof). If you want, you can skip the tomato puree step.
4) Add in your blended mixture to the pot and let it simmer and cook for about 15 minutes on a low heat. When the tomato and onion mixture looks like it is cooked, add your spices and then your quinoa.
5) Stir until all the quinoa is incorporated into the mixture, add your bay leaf, then cover with foil wrapped around your pot lid.
6) Your quinoa should cook for about 30 minutes or until it is soft. Add extra water if it looks dry and stir every 10 minutes with a fork.
7) Enjoy!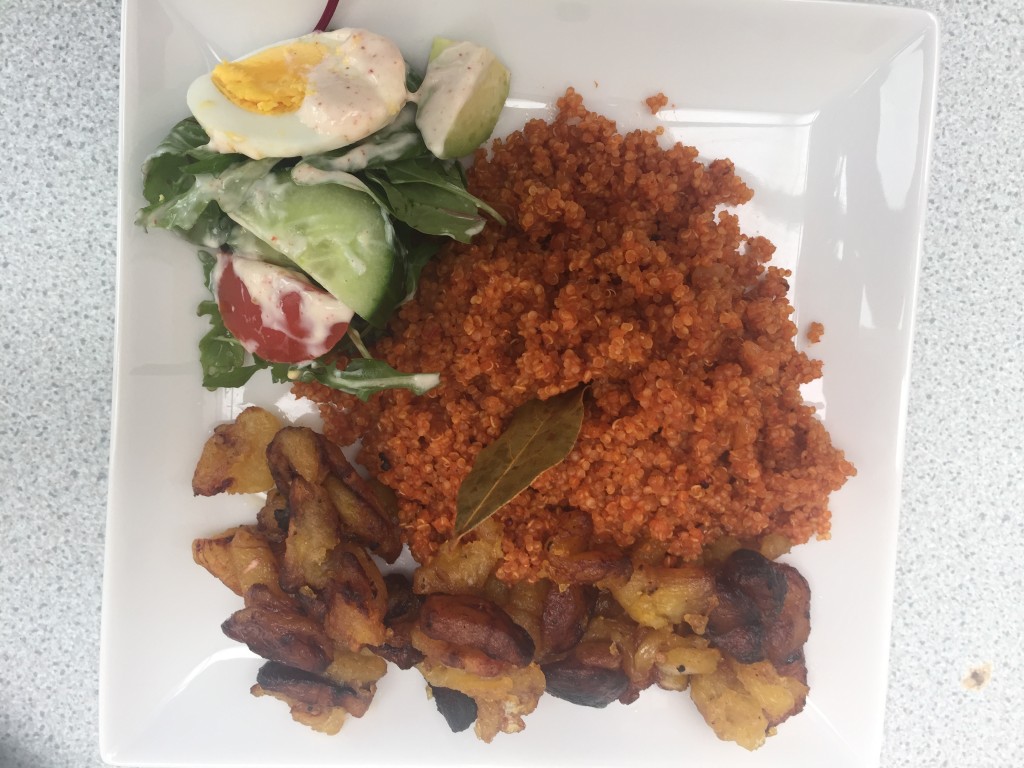 Bry xo