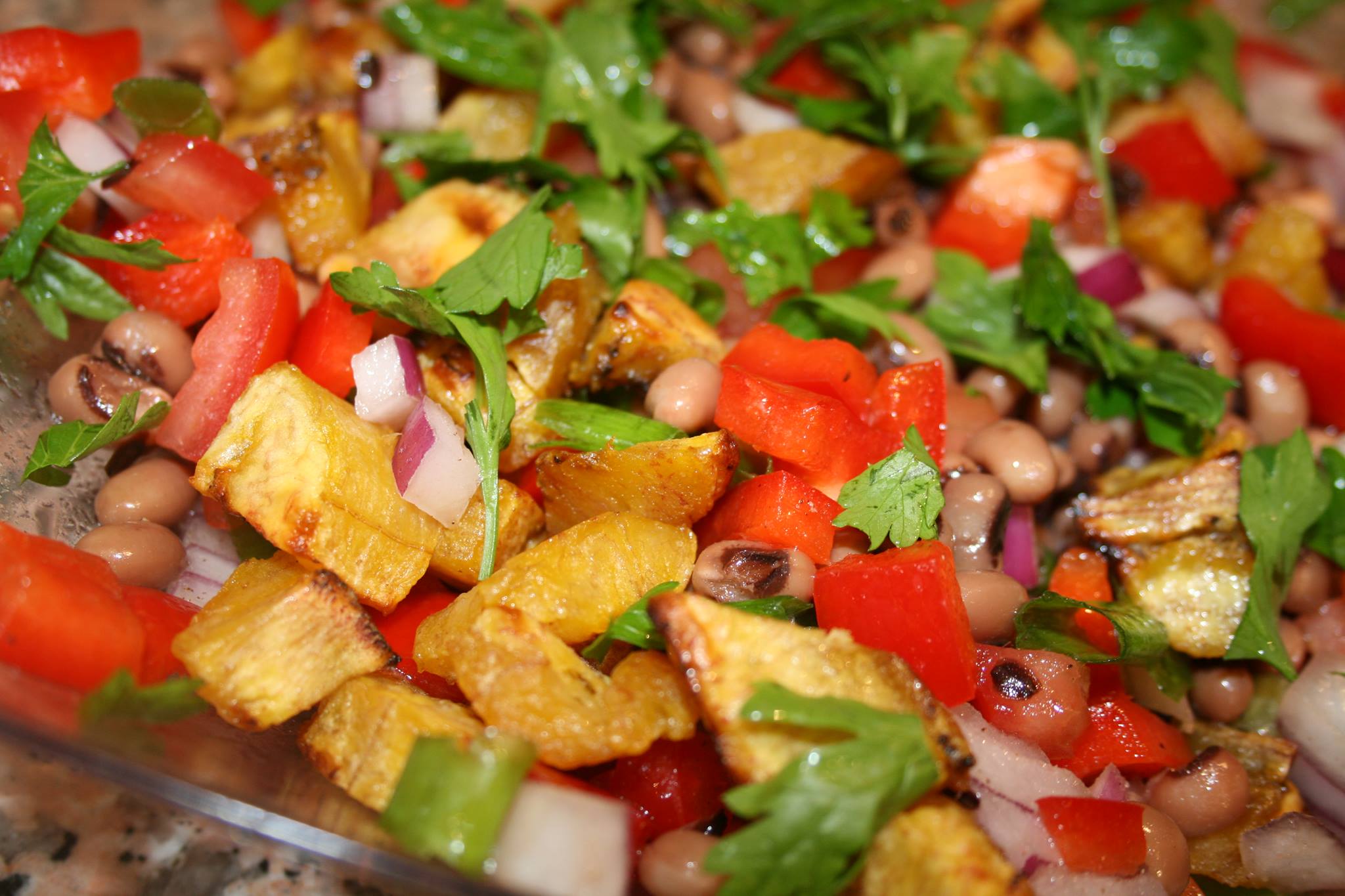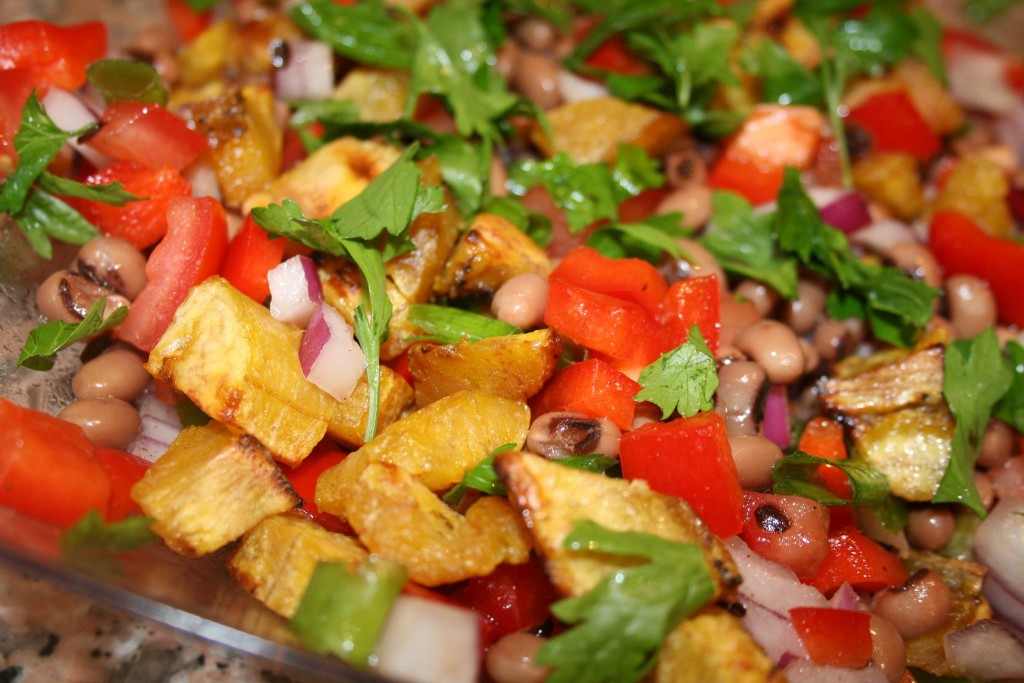 This week, starting today, is the official Best Body By Bry plantain week! Everyday this week, I will post a healthy and unique plantain recipe. Plantain is definitely my favourite food whether it is boiled, fried or grilled! This week, I will present some healthy versions of traditional Ghanaian plantain dishes and some completely new recipes from the top of my head! I hope you enjoy and try some of these recipes out!
Today is plantain salad:-
Definitely not your average salad! The combination of ingredients here is absolutely delicious!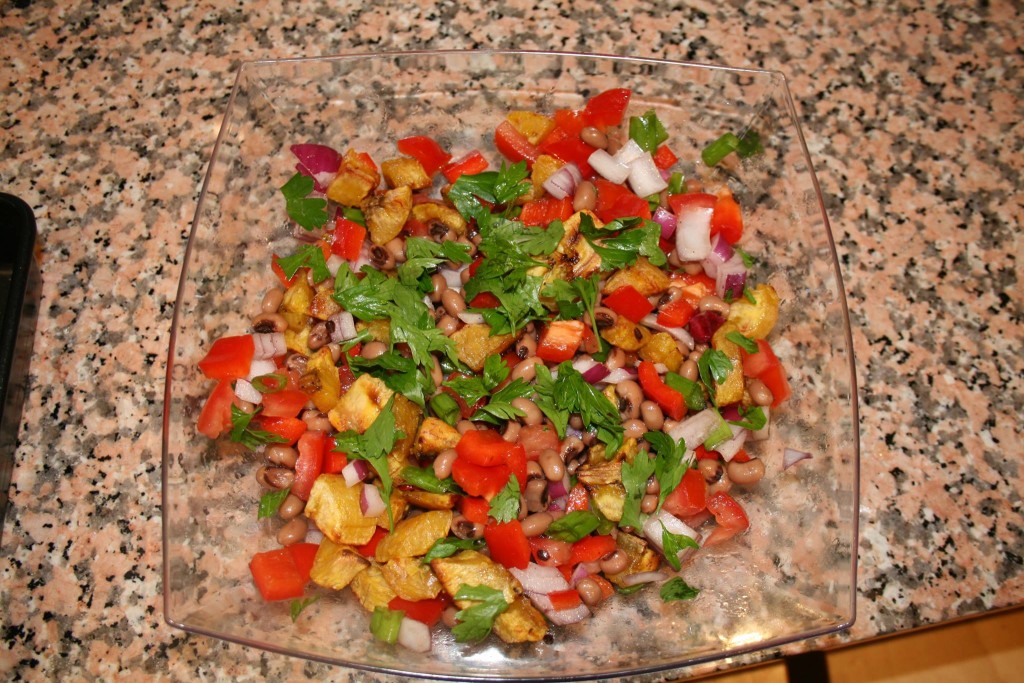 What you will need:-
1 slightly ripe plantain
1 red bell pepper
1/2 a red onion
1 spring onion
1 tomato
240 grams of boiled black-eyed peas- (I used canned because it was easier)
Some chopped flat leaf parsley to garnish
Olive oil to drizzle
A pinch of salt and pepper
How to:- 
1) Chop up your vegetables and put them aside. (Don't chop the beans).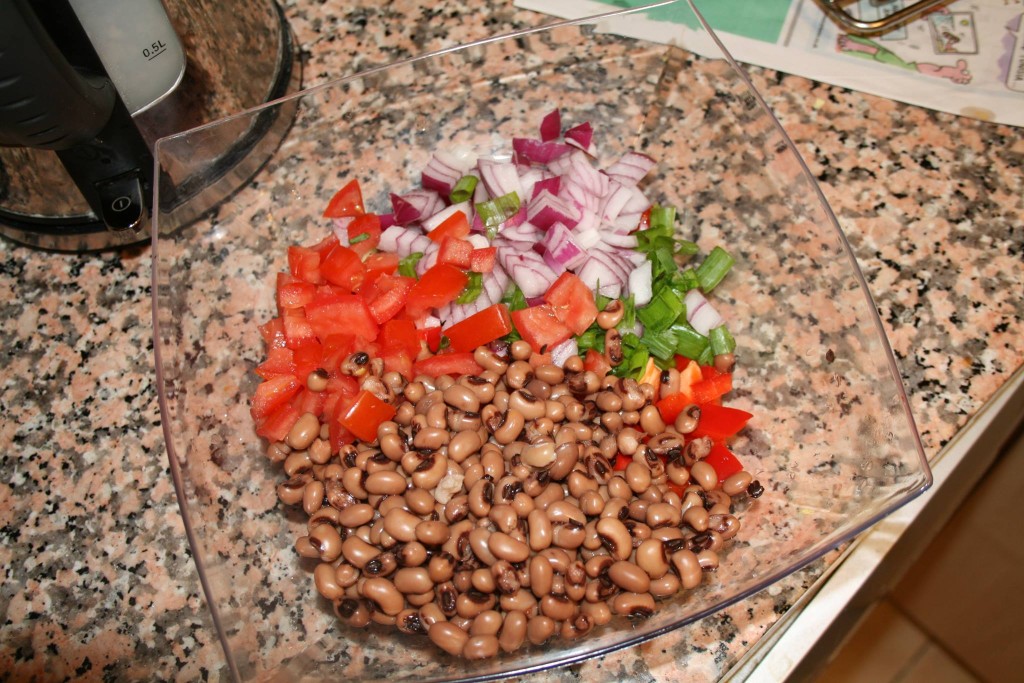 2) Chop up your plantain into cubes.
3) Place your plantain on a baking tray drizzled with coconut or olive oil.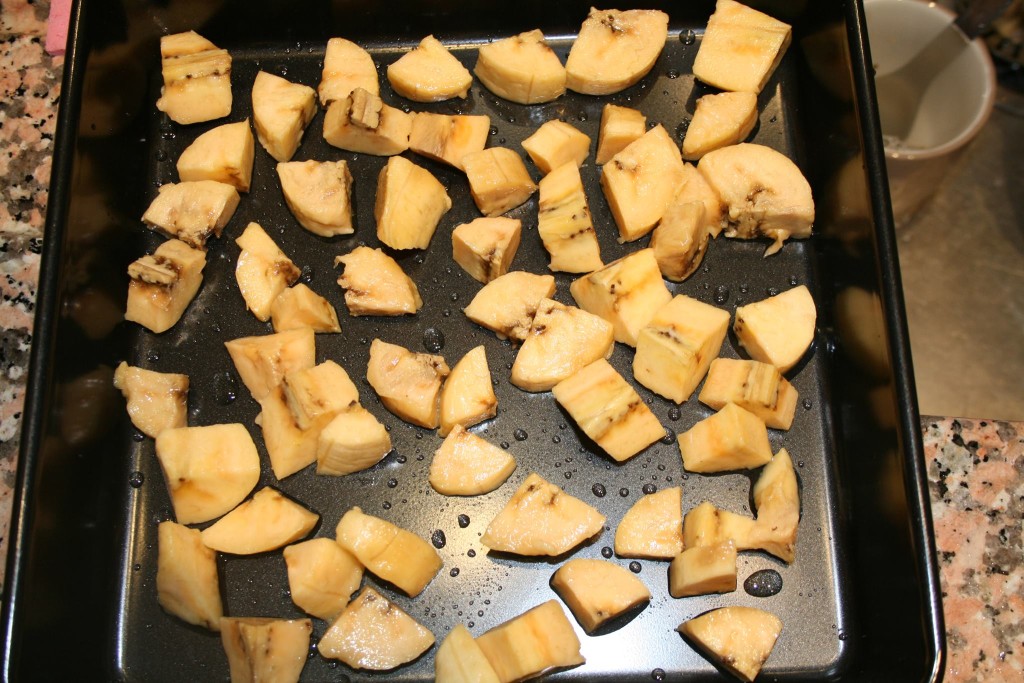 4) Put in the oven on the grill setting at 200 degrees for 20 minutes. Flip half way through.
5) Then, wait for all the plantain to cool down and combine all the other ingredients, seasoning and olive oil in a salad bowl.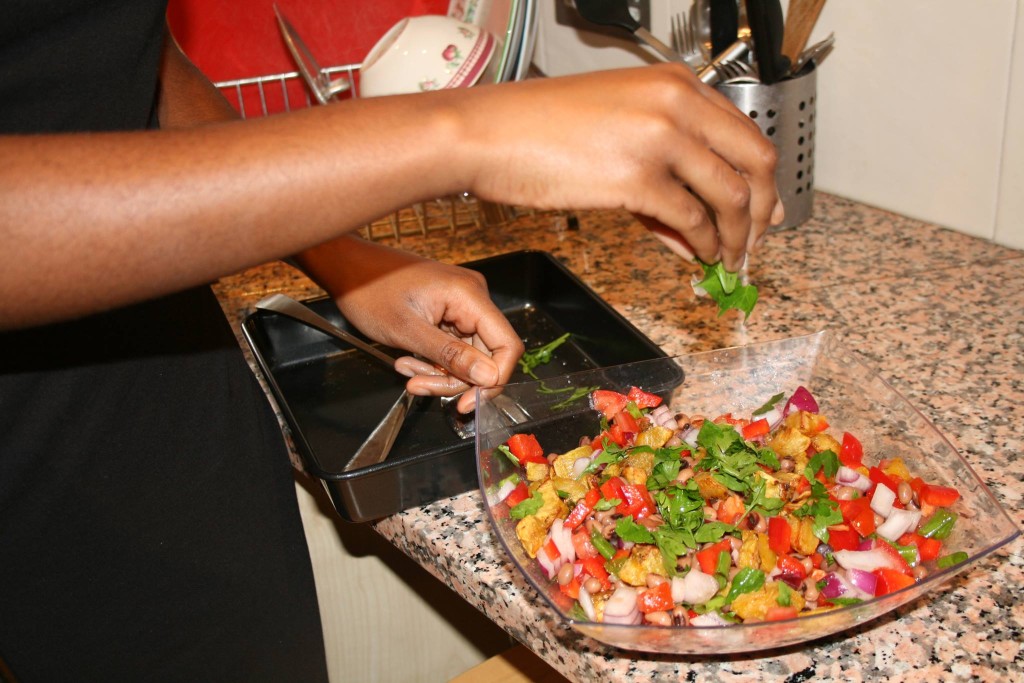 6) Enjoy!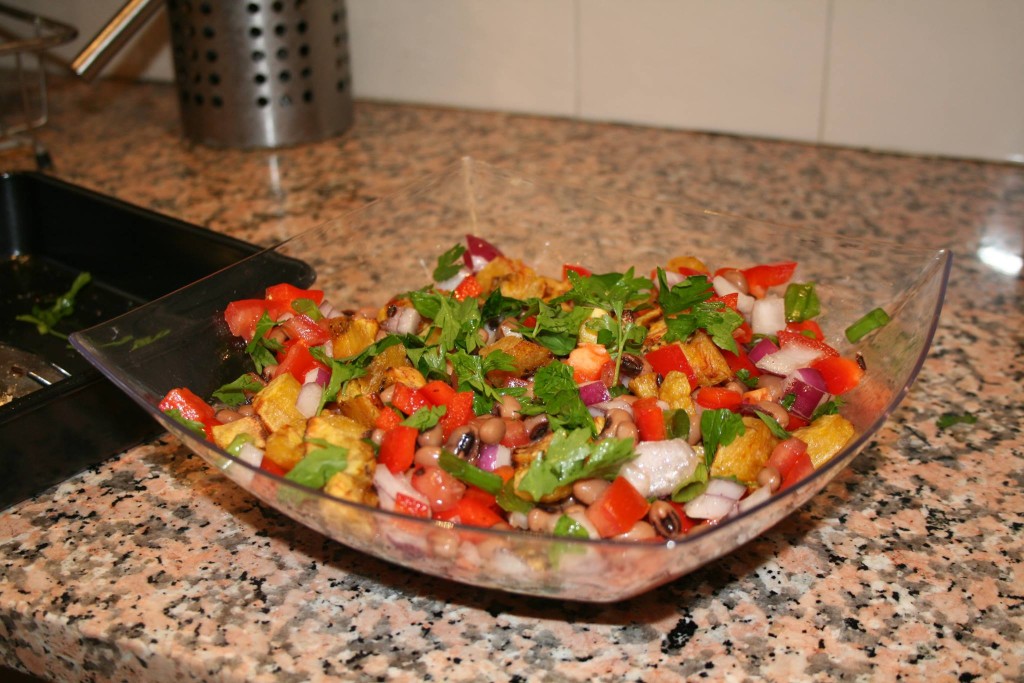 Bry xo