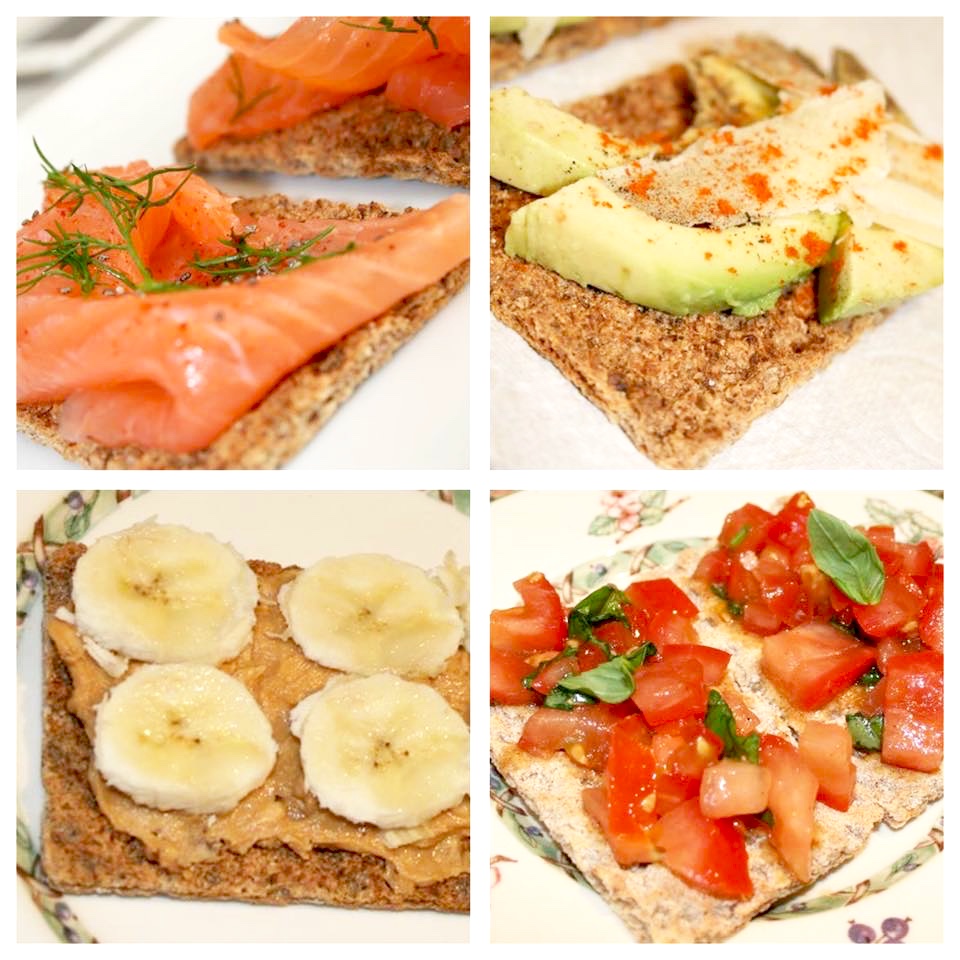 This summer, I was in search of the perfect healthy and creative snack. Then, I came across Ryvita. My experiences with Ryvita in the past have been negative as they have the 'cardboard' taste stereotype. However, I soon discovered different ways to jazz up the Ryvita biscuits in order to create some interesting flavour combinations. Below are some creative ways to eat Ryvita biscuits:-
THE SMOKED SALMON STARTER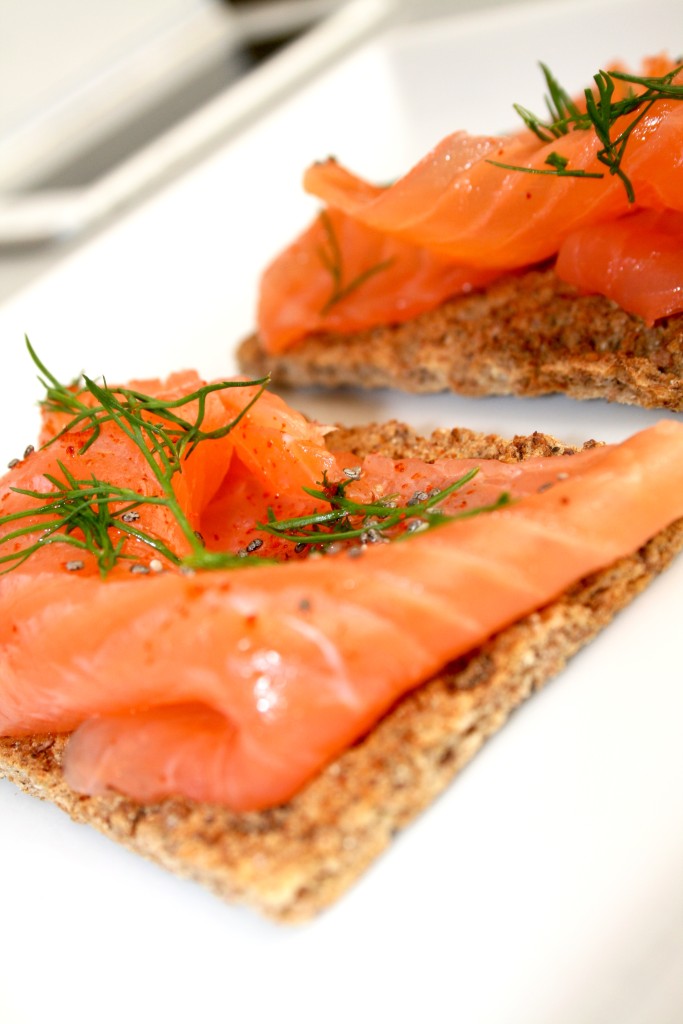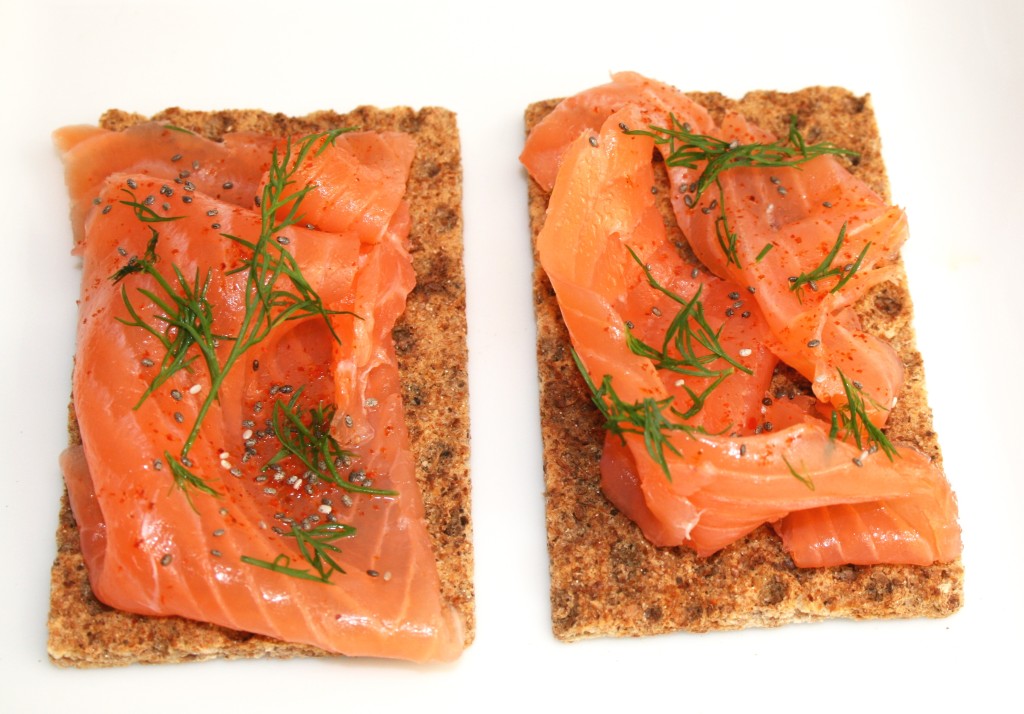 This combination is perfect after a workout, for breakfast or even as a small lunch! Salmon is my favourite type of fish and I could eat it smoked at any time of the day. It is also rich in Omega-3 fatty acids which are good fats (polyunsaturated fats) and low in calories.
No salmon dish is complete without dill. Dill is a refreshing and almost lemon-like herb that is perfect with salmon whether smoked, raw or baked.
I topped this dish with a sprinkle of chia seeds. Chia seeds are perfect to add some extra fibre into your diet and they are completely tasteless, making it a versatile ingredient. By the way, I used the red onion flavour Ryvita as it was simply delicious with the salmon!
Hope you try this combo!
2. AVOCADO AND PARMESAN CURLS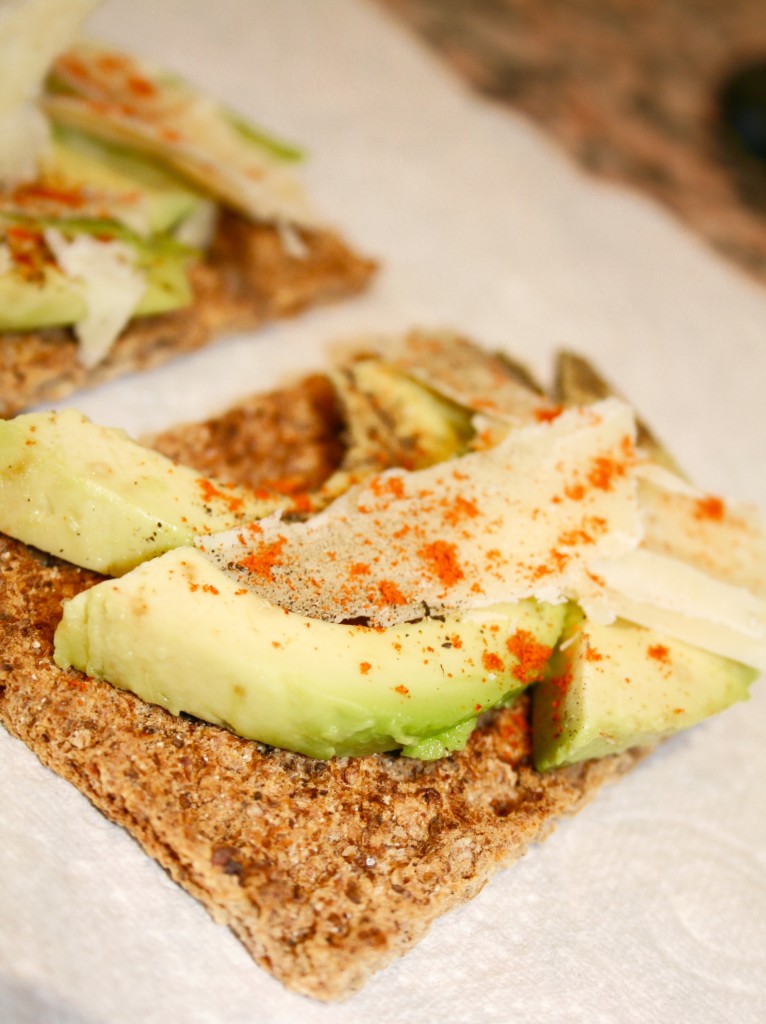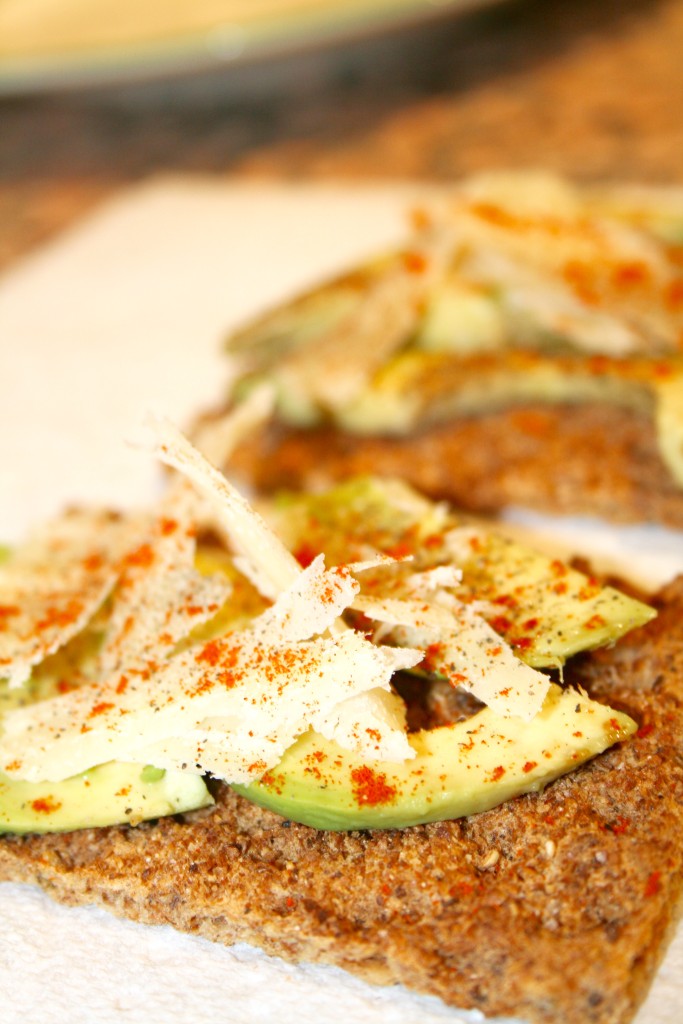 Avocados are perfect for any Ryvita recipe as they add some creaminess to the crunchy crackers. This recipe was completely random as I invented it along the way. I decided to pair the avocado with some parmesan curls and the combination actually worked in the end.
Nothing is complete without chilli so I sprinkled some red chilli powder on top to give the recipe an extra kick!
Sprinkle with some salt and pepper to bring out the flavours of the avocado if you wish!
Enjoy!
3. THE PBR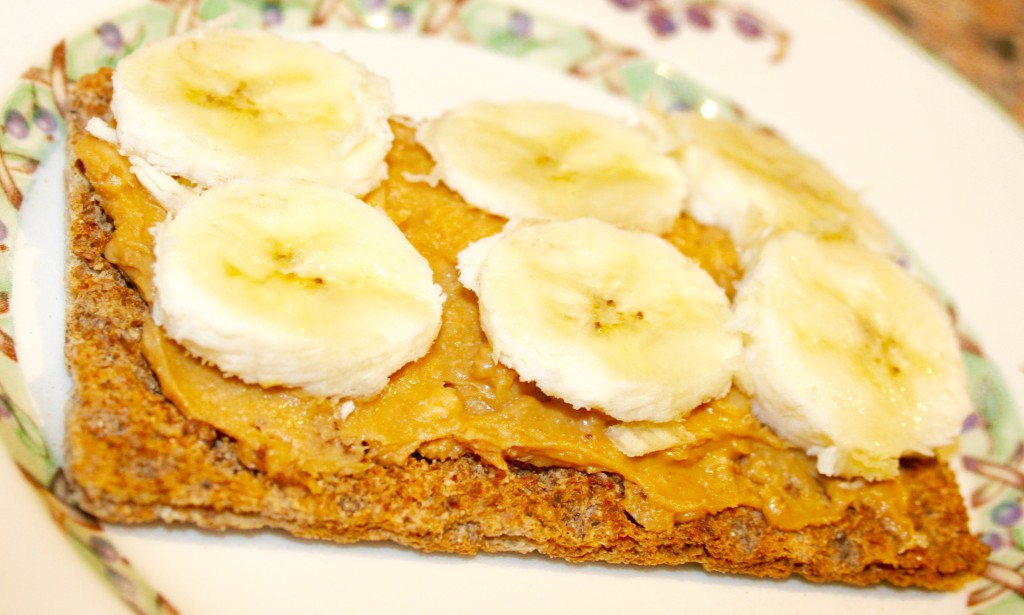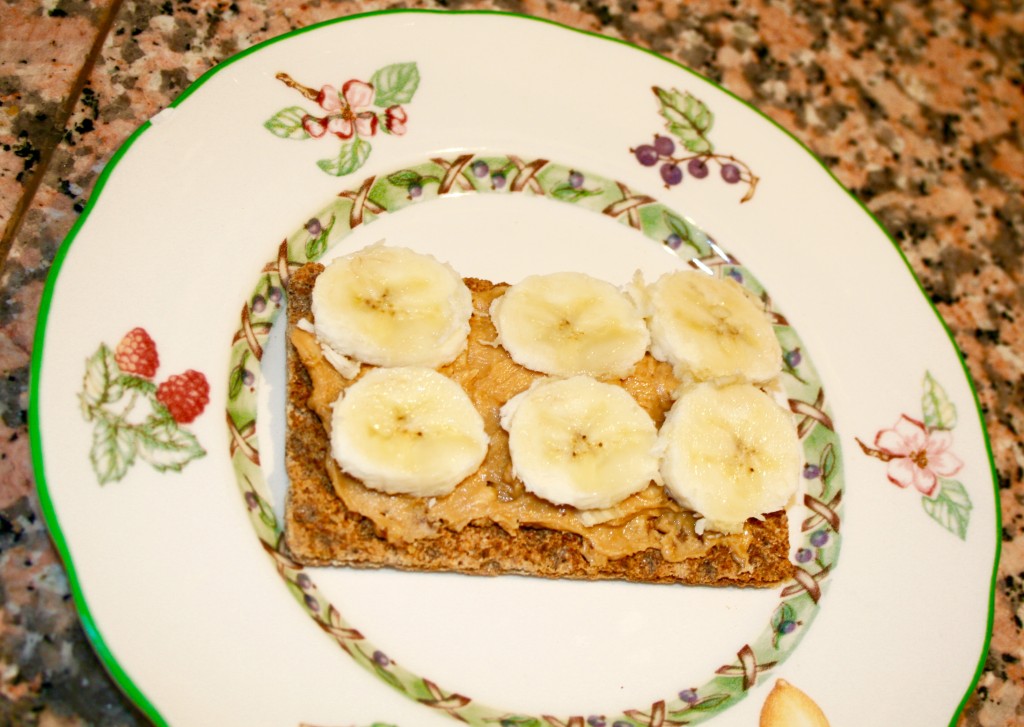 You've heard about a PBJ, but today, I'm going to introduce you to a PBR. I cannot lie. This recipe has been made by many people as the banana and peanut  butter combination is a classic. However, putting it on a Ryvita instead of on plain old bread adds some umph!
This recipe is pretty self-explanatory. All you need to do is spread some peanut butter, or any other nut butter, on a Ryvita and top it with some banana slices.
Then take a bite and enjoy! This recipe is perfect as a pre-workout meal as it is full of fibre and slow release energy to give you a buzz throughout your workout!
4. Bruschetta Ryvita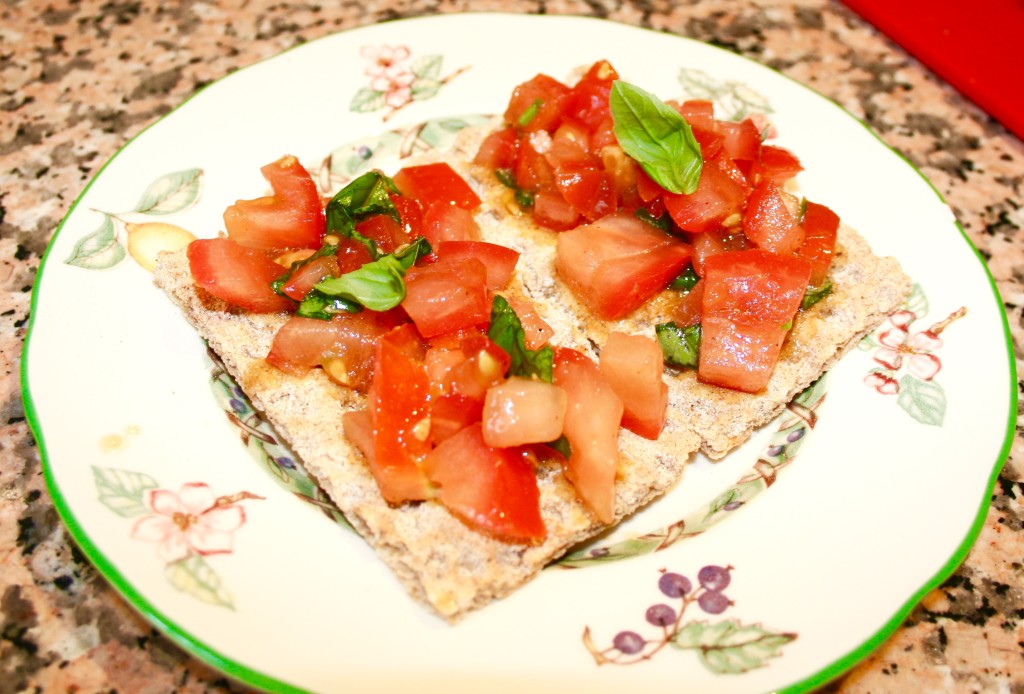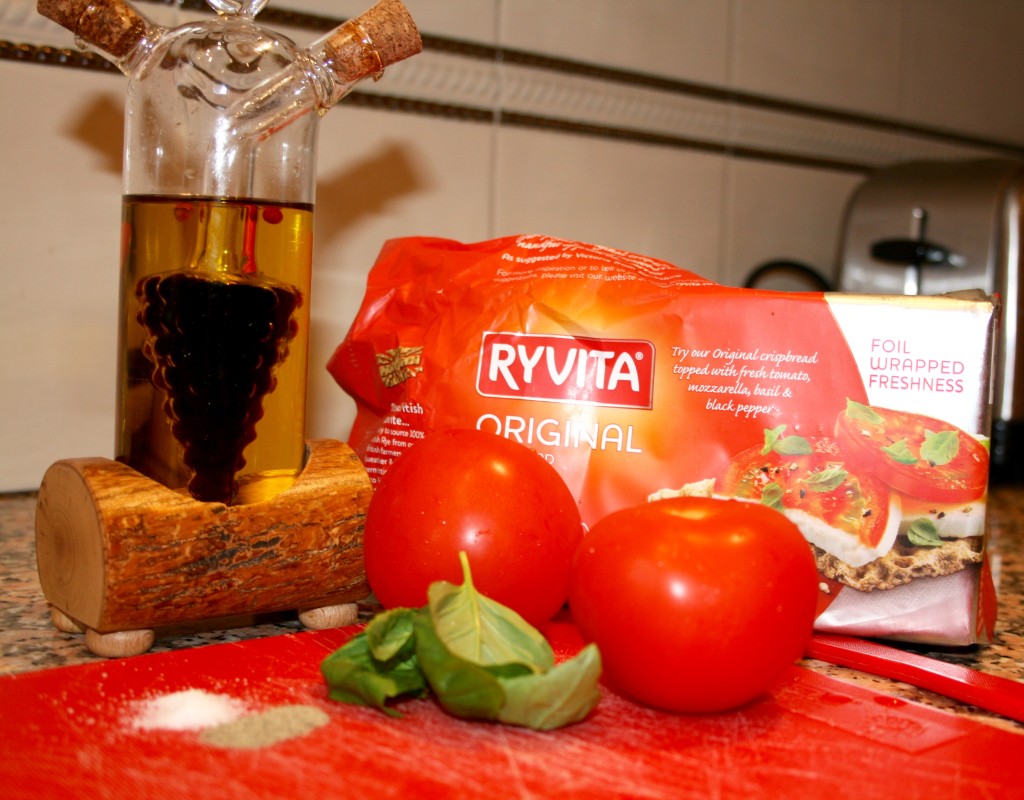 No Italian meal is complete without some bruschetta. The combination of fresh ingredients is perfect as a starter or a light lunch.
The important thing here is to use fresh tomatoes, good quality olive oil and balsamic, and some fresh basil. These are the only ingredients you will need. Add a sprinkle of salt and pepper to bring out the fresh flavours!
All you need to do is chop up your ingredients, put them in a bowl, add your olive oil and balsamic (about 2 tablespoons of each then sprinkle with your salt and pepper. The olive oil I used was a souvenir from Greece. It is infused with herbs and is full of that authentic Mediterranean flavour! Check out my Greece fitness posts here.
I hope you try out some of these recipes!
Bry xo