There's no better way to bring an extra kick into your meal than by adding a bit of Ghanaian red pepper! As a Ghanaian, I'm no stranger to this spicy sauce and I must say, I never thought it would be so easy and cheap to make until I tried it! Seeing as this sauce is made with all natural ingredients, it's fair to say that it's quite healthy. If you can stand the heat, try making and eating this sauce to accompany your meal instead of using other condiments such as mayonnaise or ketchup, which are filled with sugar and fat. When I made this sauce for the first time, I ate it with my baked yam chips and this classic combination is enough to set your taste buds on fire! Some people like to fry the sauce but I like mine completely fresh and slightly chunky. Without further ado, here is how to make it:-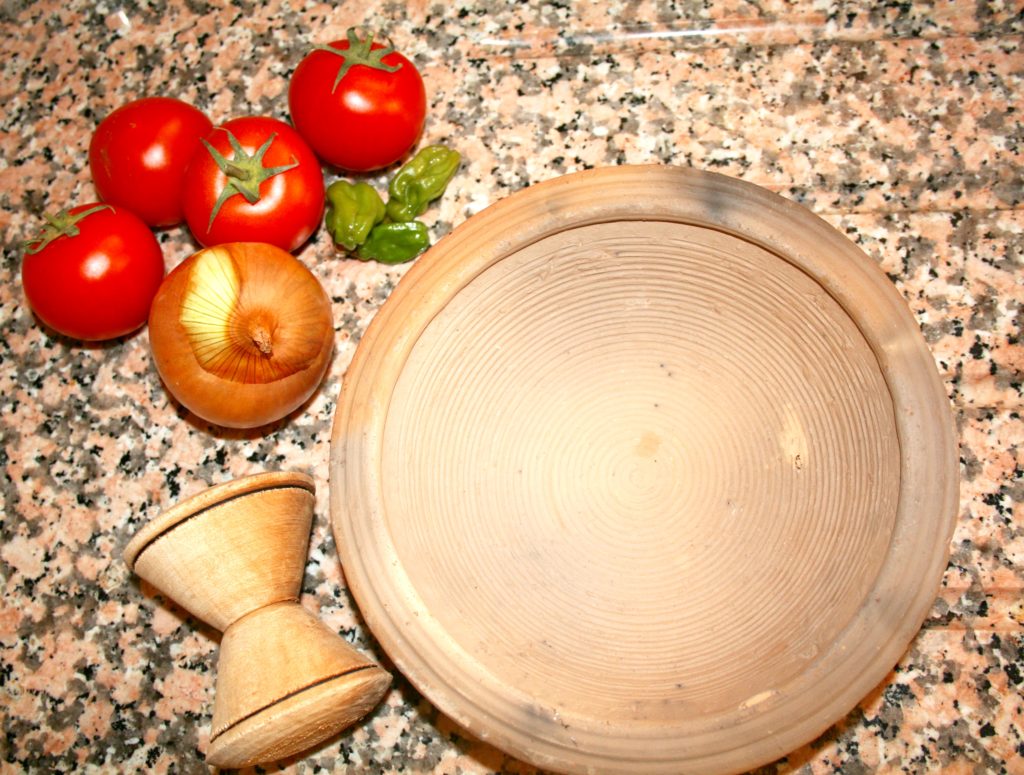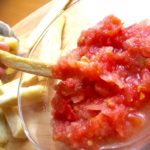 MEDIUM-SPICED TOMATO AND SCOTCH BONNET PEPPER SAUCE
Ingredients
2

large tomatoes

1

white onion

3

scotch bonnet peppers

1/2

tsp

salt

Pestle and mortar
Instructions
Wash all your fresh ingredients and chop them up into small pieces.

Place the chopped ingredients bit by bit into the mortar. With a rotating motion, grind all the ingredients until they reach the consistency you desire.

Alternatively, you can add the chopped ingredients into a blender and blend until smooth.
---
---
I hope you give this recipe a try!
Don't forget to subscribe and share!
Bry xo