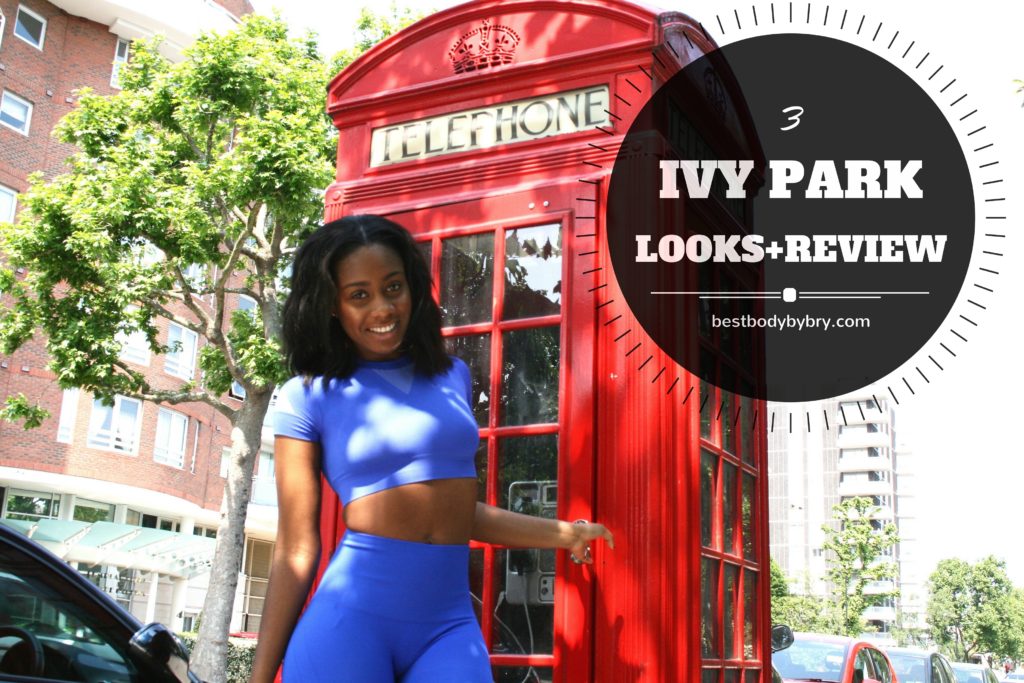 I cannot describe the excitement I felt when Topshop announced an activewear collaboration with Beyoncé! No, I'm not a member of the Beyhive but as we all know, Beyoncé has worked extremely hard to achieve the body that she has and there is no better ambassador for the Ivy Park line than Bey herself.
Ivy Park is a fitness clothing line designed to MAKE WOMEN FEEL ON TOP OF THEIR GAME.  It consists of trendy, everyday sportswear and fitness clothing which are described as the "modern essentials for both on and off the field". This is completely true! After getting my hands on a few pieces from the line, I quickly discovered its versatility as the clothes can be worn to the gym or on a casual day running errands.
The best part about the line, however, is that the pieces are made from good quality material and are affordable in comparison with other famous activewear brands, such as Nike. For a long time, I searched for the perfect pair of comfortable and affordable high-waisted workout leggings. Many fitness bloggers boasted their £80 Lululemon or Nike leggings but I just couldn't bring myself to pay that much for an item of clothing that I will repeatedly get sweaty in. You could only imagine my EXCITEMENT when I discovered that I could get a pair of high-waisted leggings from Ivy Park for half the price!
Plus, I cannot stress this enough. EVERY ITEM IS SO COMFORTABLE! After giving them a test trial in the gym, I am extremely satisfied with the flexibility and malleability of the pieces and not to mention, I've never felt so fashionable in workout clothes as I do in Ivy Park. The line is certainly effective at boosting body confidence as the pieces accentuate my curves and the colours complement my melanin. This line has therefore earned the title of my JUNE 2016 FIT FAV as part of a new monthly series I have started on this blog. 
Without further ado, here are the 3 looks:-
---
LOOK 1- THE BLUE CO-ORD MELANIN BOOSTER SET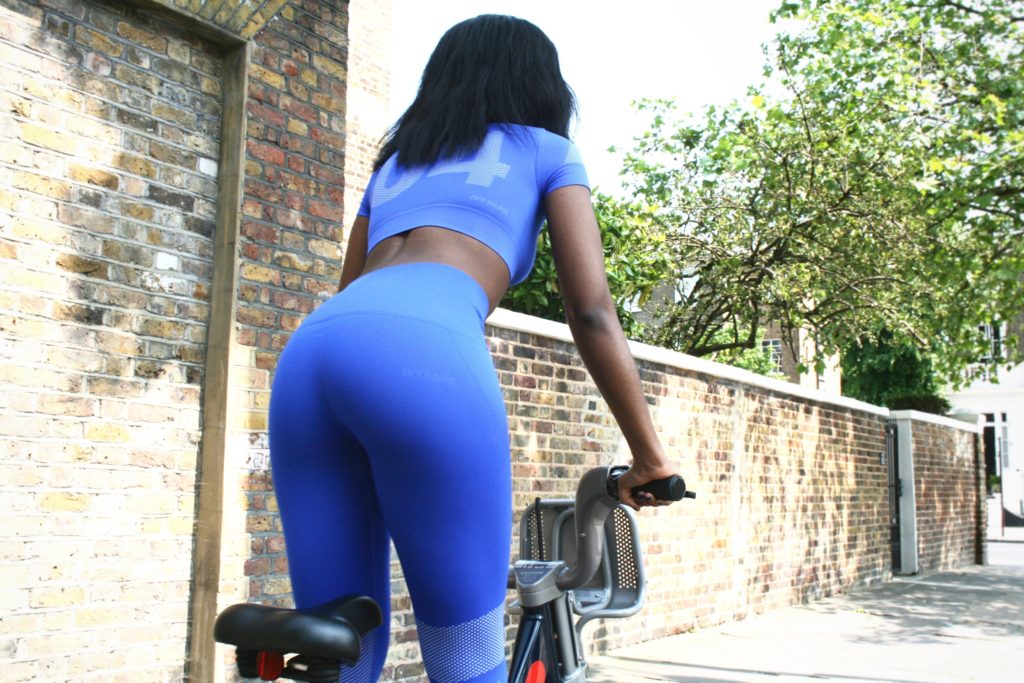 Yes, I made up the name of this set only because it is the perfect way to describe it! This set was the most comfortable of all the ones I tried. So comfortable that I didn't want to take it off after I wore it. It can be worn to the gym or, if you are brave, on a casual day in town.  As you all know, I love me a good crop top, hence my ab workouts entitled Crop Top Abs and Crop Top Abs 2. So, this crop top paired with the high-waisted, seamless leggings was perfect for me!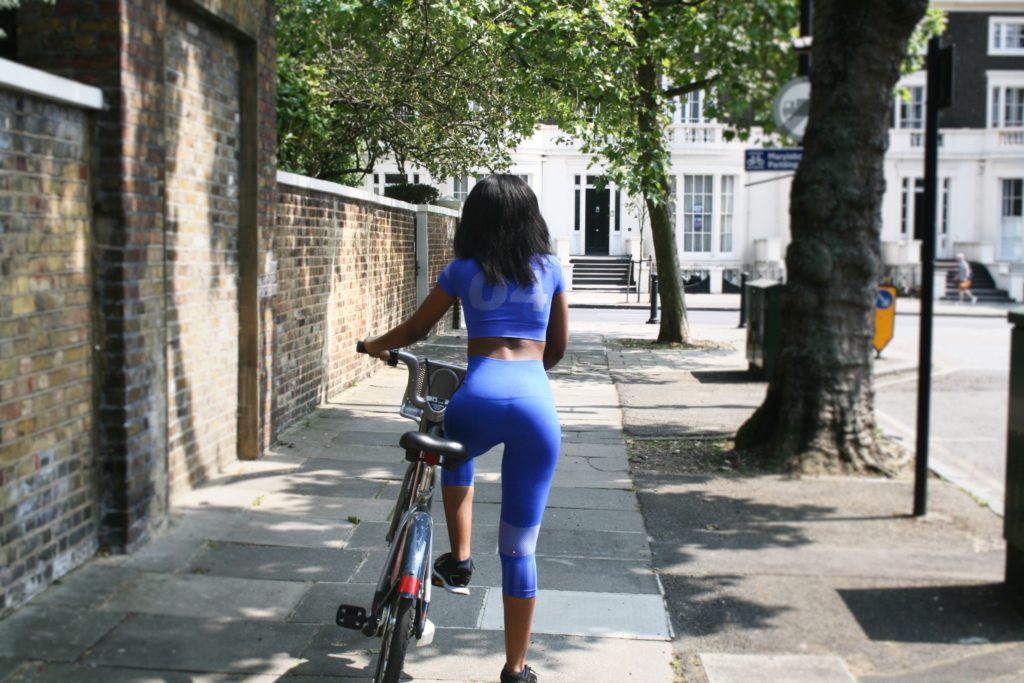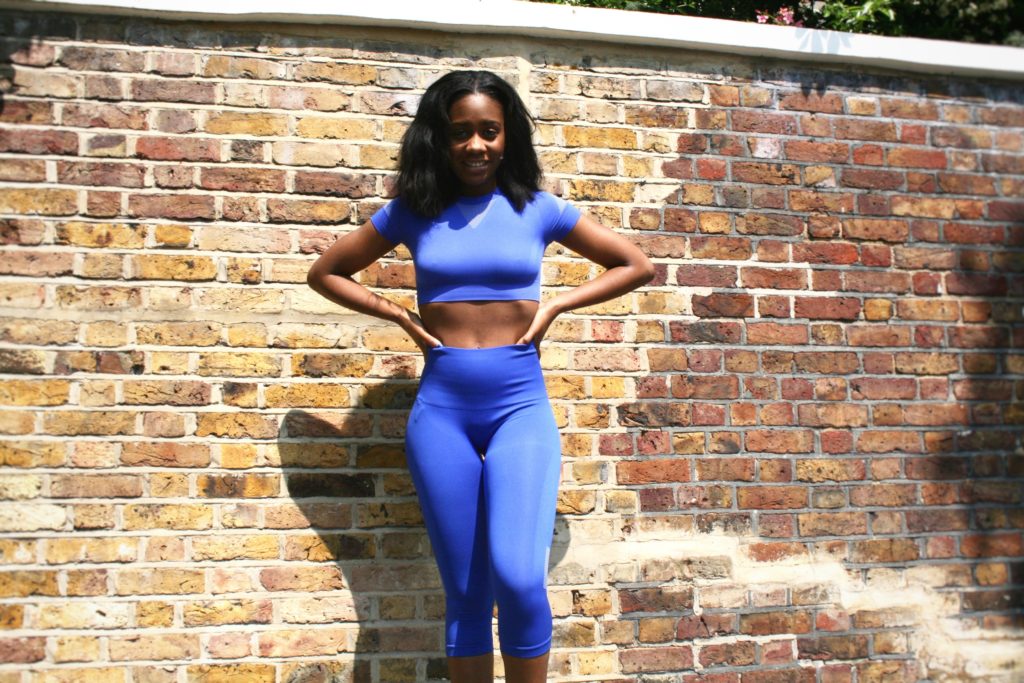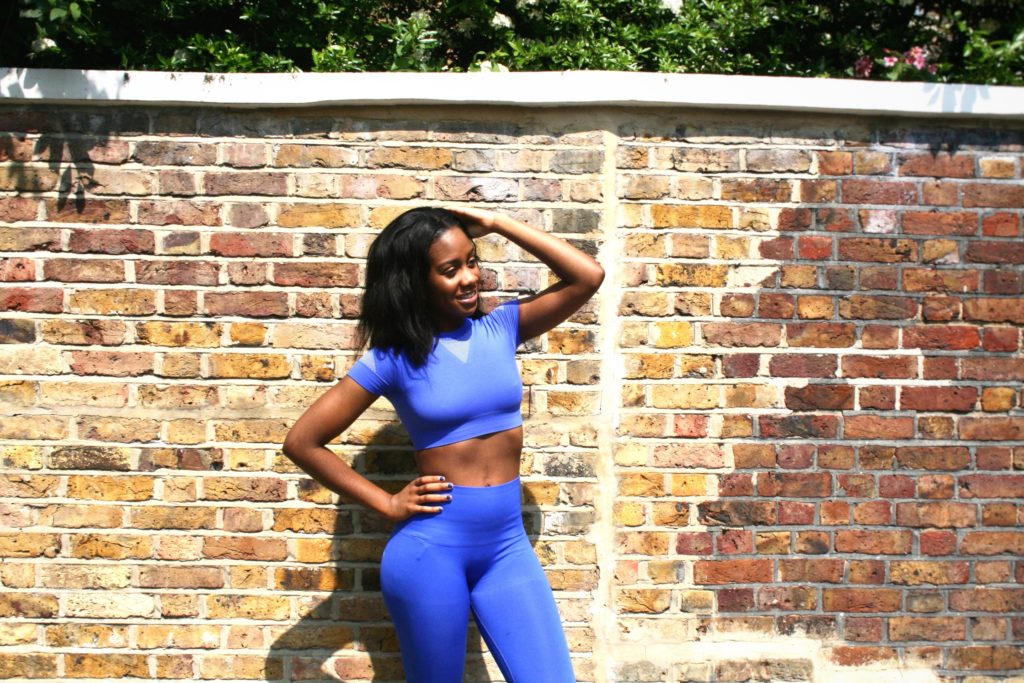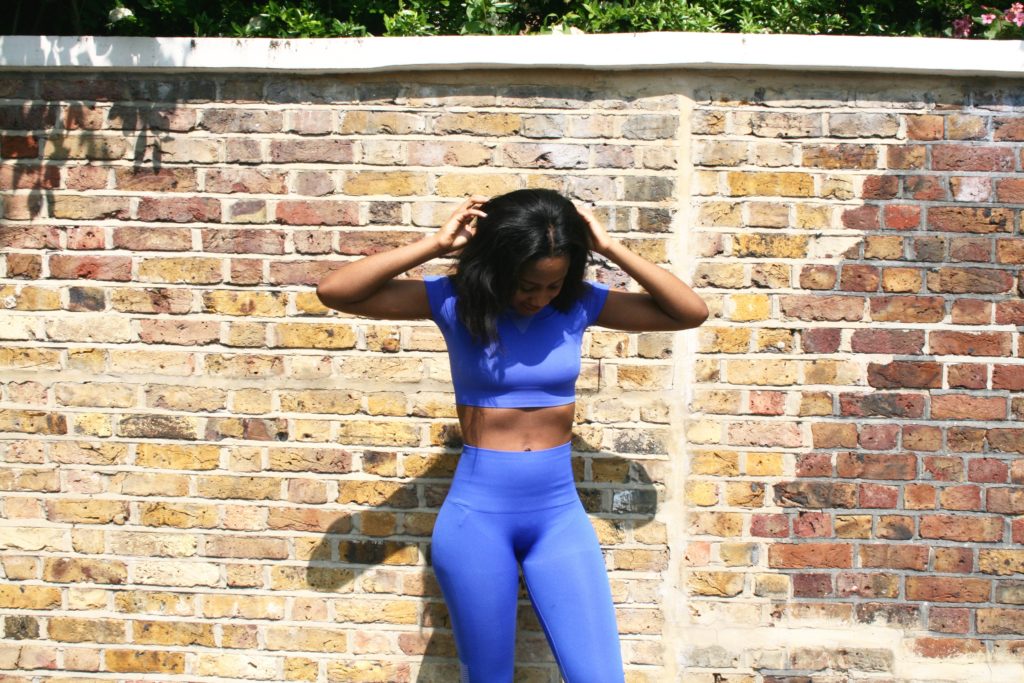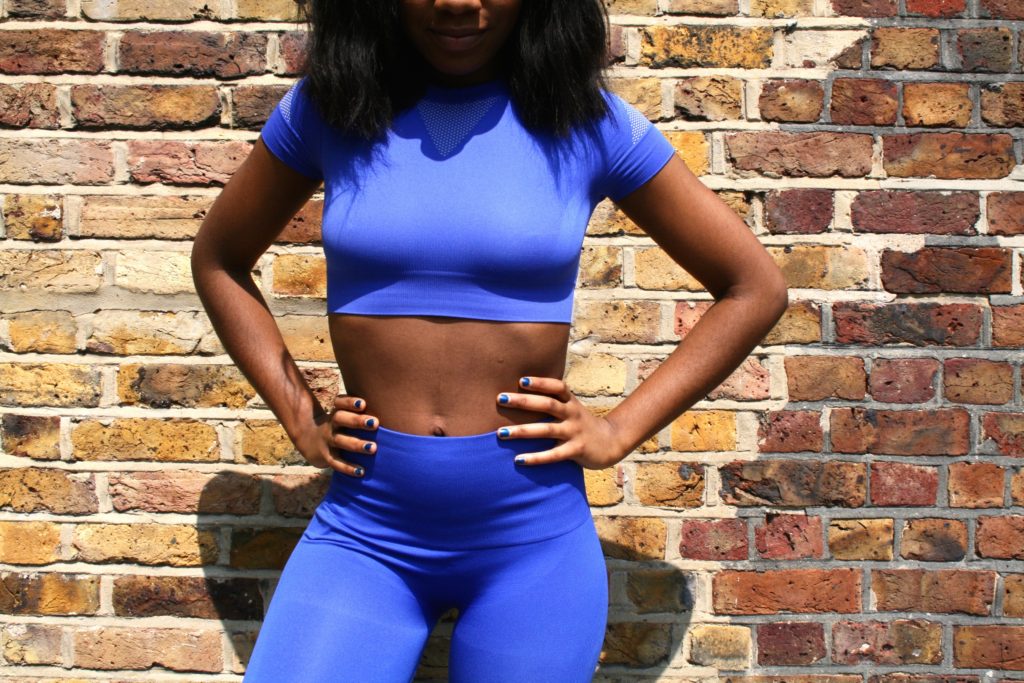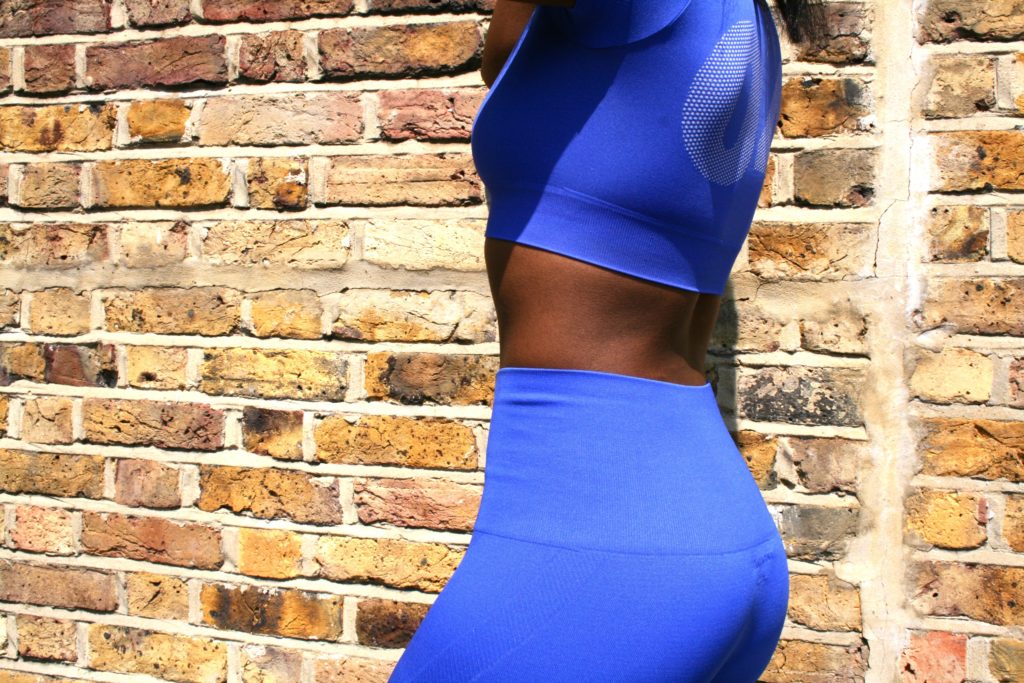 I love the personalised aspect of the line. The name, "Ivy Park", is dedicated to Beyoncé's daughter, Blue Ivy. The 04 on the back of the crop top (shown below) represents Beyoncé's favourite number, 4. This allows consumers to see how instead of simply being the face of the brand, she was actively involved in the designing and approval of the line, giving it a cute personal touch.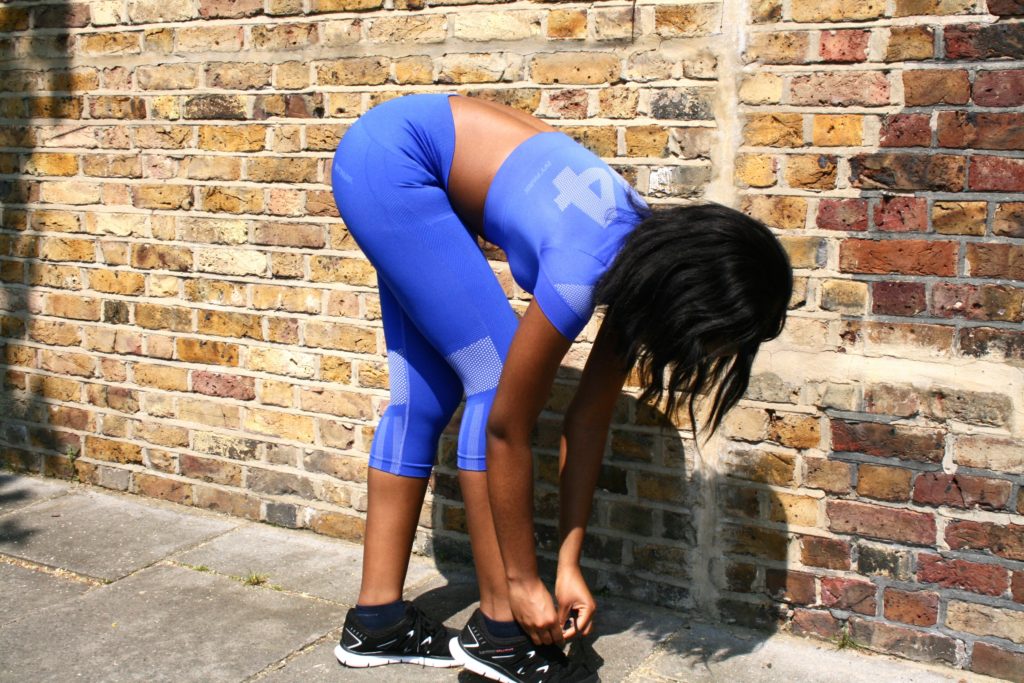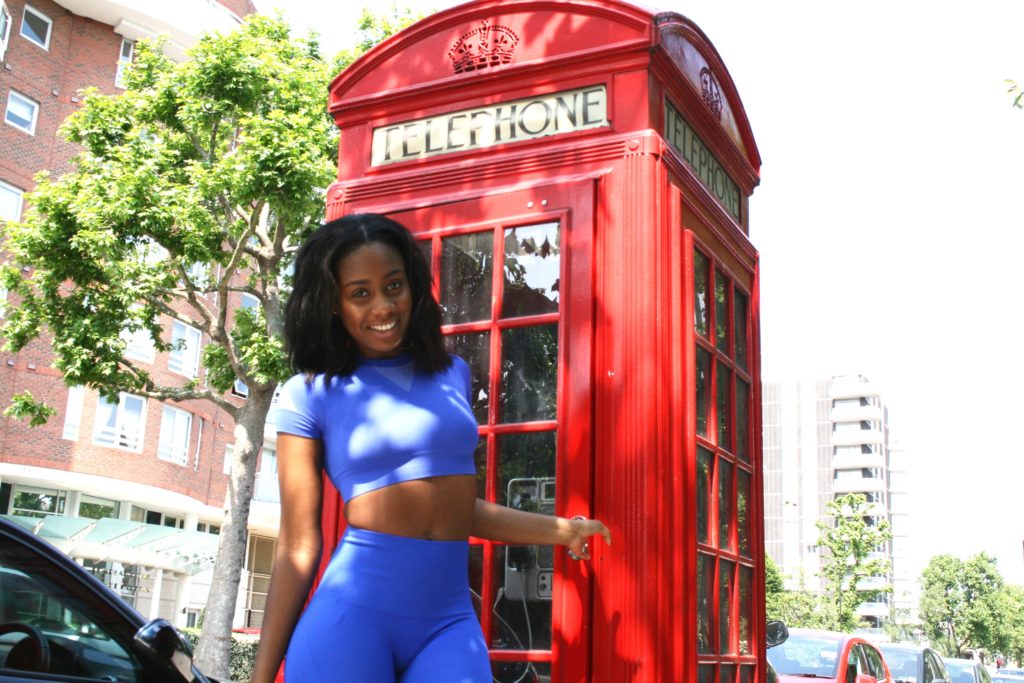 FIND THE ITEMS HERE:-
---
LOOK 2- THE ESSENTIAL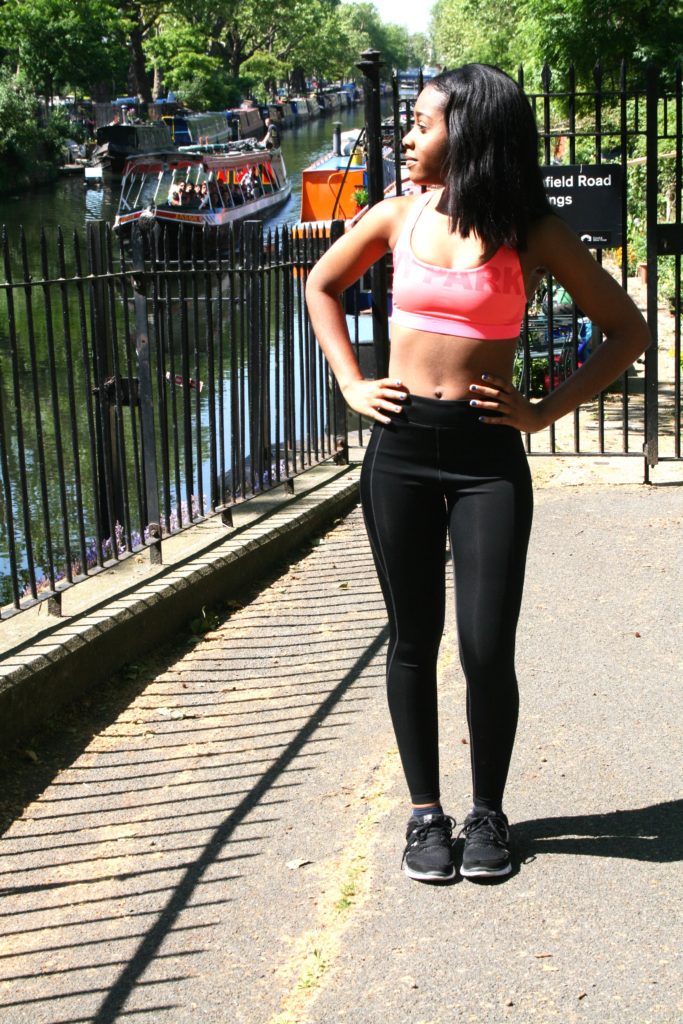 I titled this look "The Essential" simply because every girl needs a sports bra and a pair of black workout leggings in her wardrobe. (No-brainer lol). This look is perfect for a workout, whether outdoors or in the gym.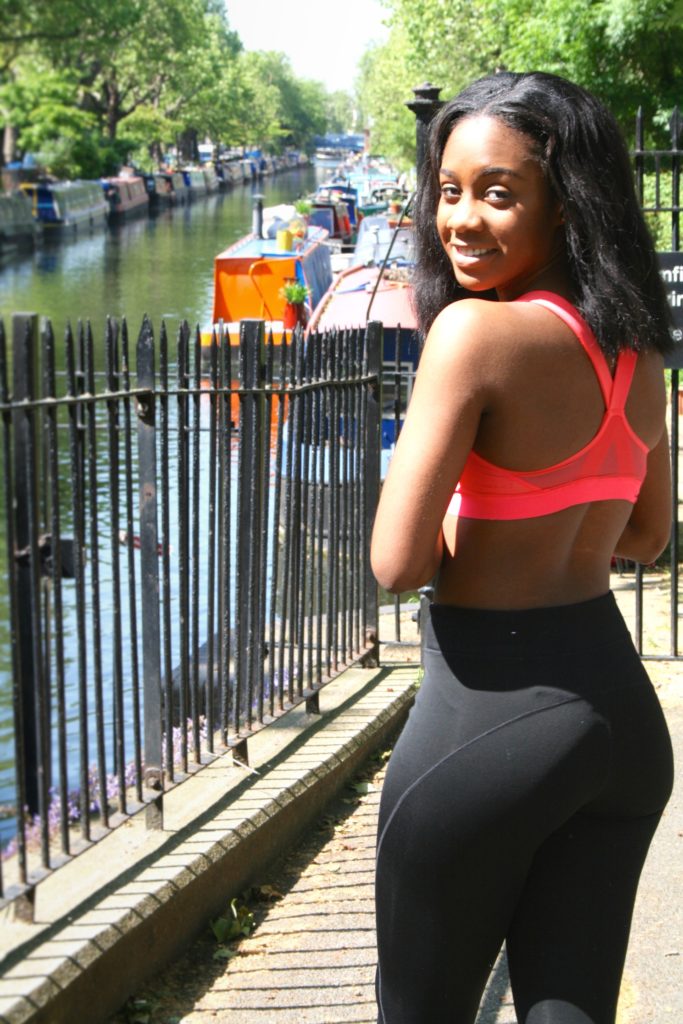 I love a bright coloured sports bra and this one, along with the criss-cross, mesh back, is a key piece to brighten up your fitness wardrobe! Sports bras can be very expensive so I was delighted to find that this one was only £22!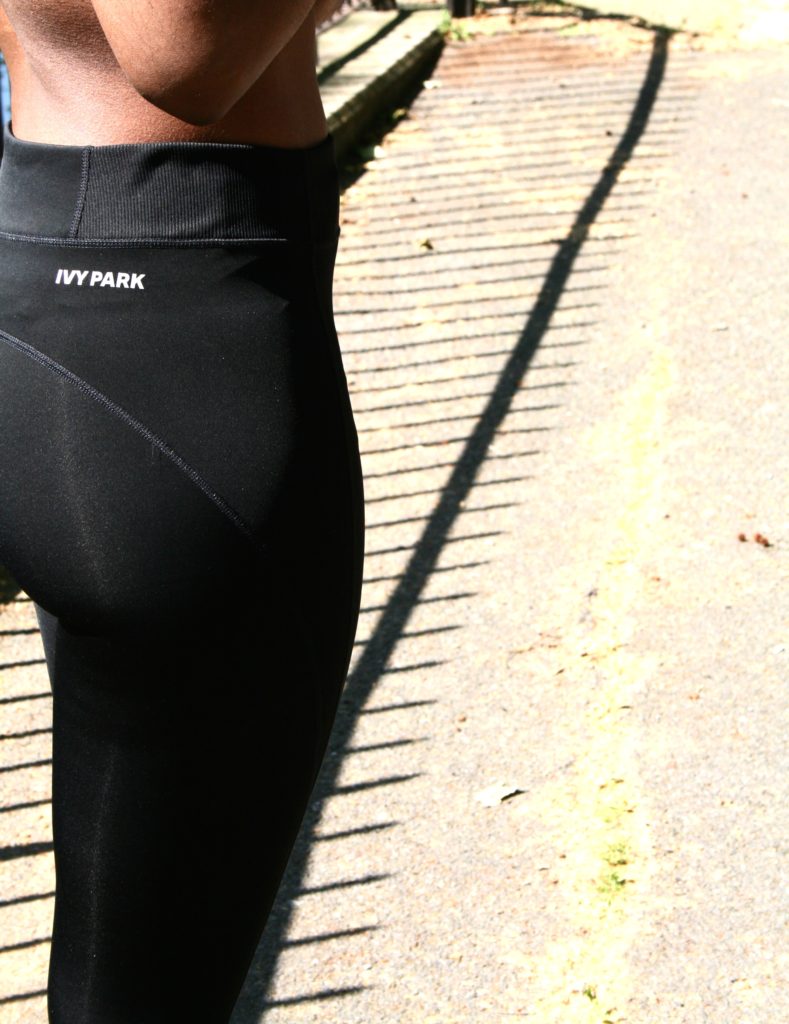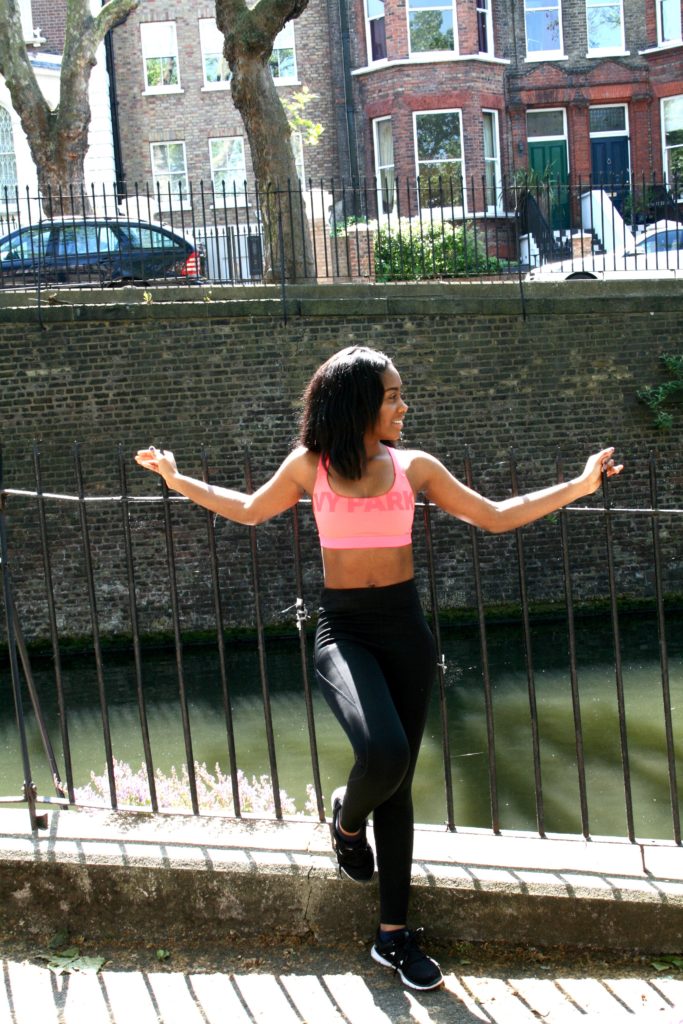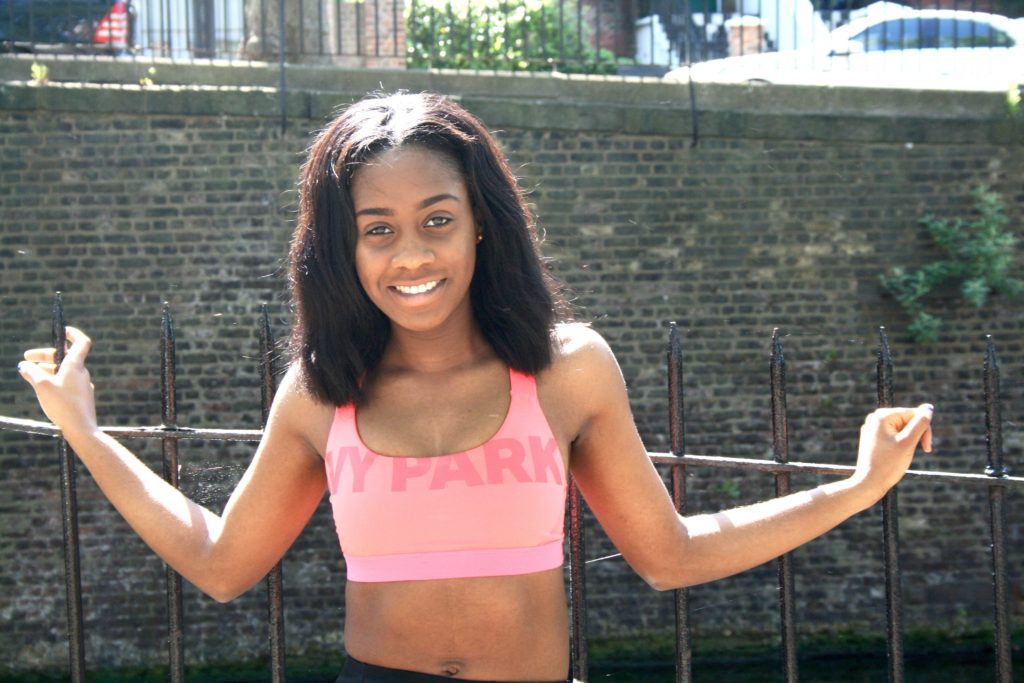 FIND THE ITEMS HERE:-
"Y" HIGH-RISE ANKLE LEGGINGS- £40
---
LOOK 3- I AIN'T SORRY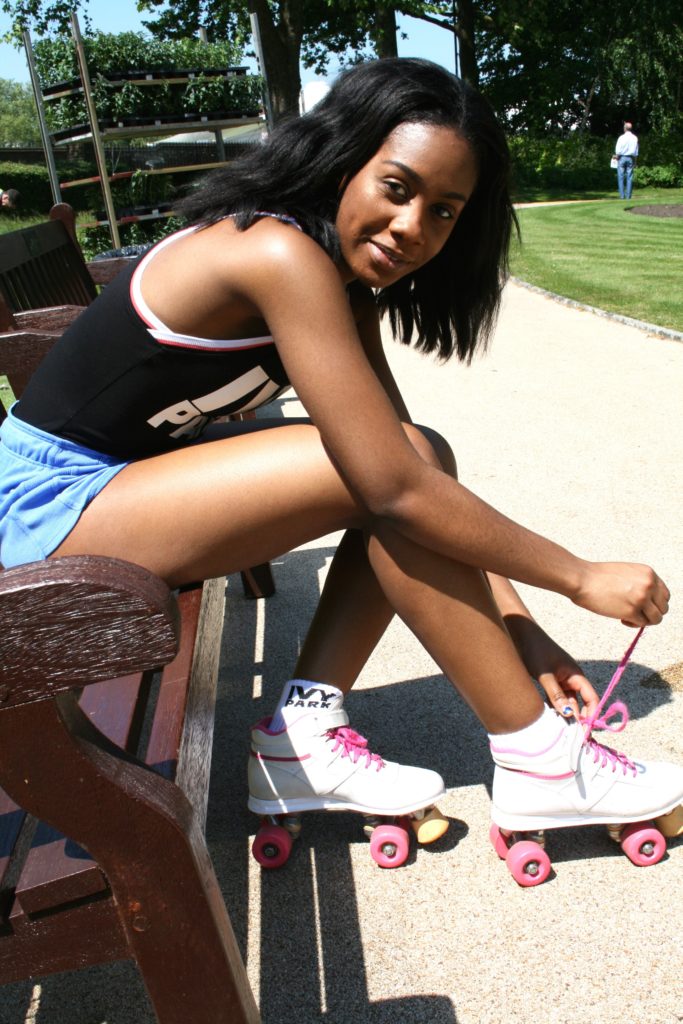 This third look (with a title inspired by the "turn-up" song, 'Sorry', on Beyoncé's new album, Lemonade)  just oozes fun and no regrets! I paired this infamous Ivy Park body suit with the casual runner shorts, Ivy Park socks and roller skates. Ditch the roller skates for a pair of sneakers, sandals or pumps and you have a surprisingly cute and comfy outfit for a day out.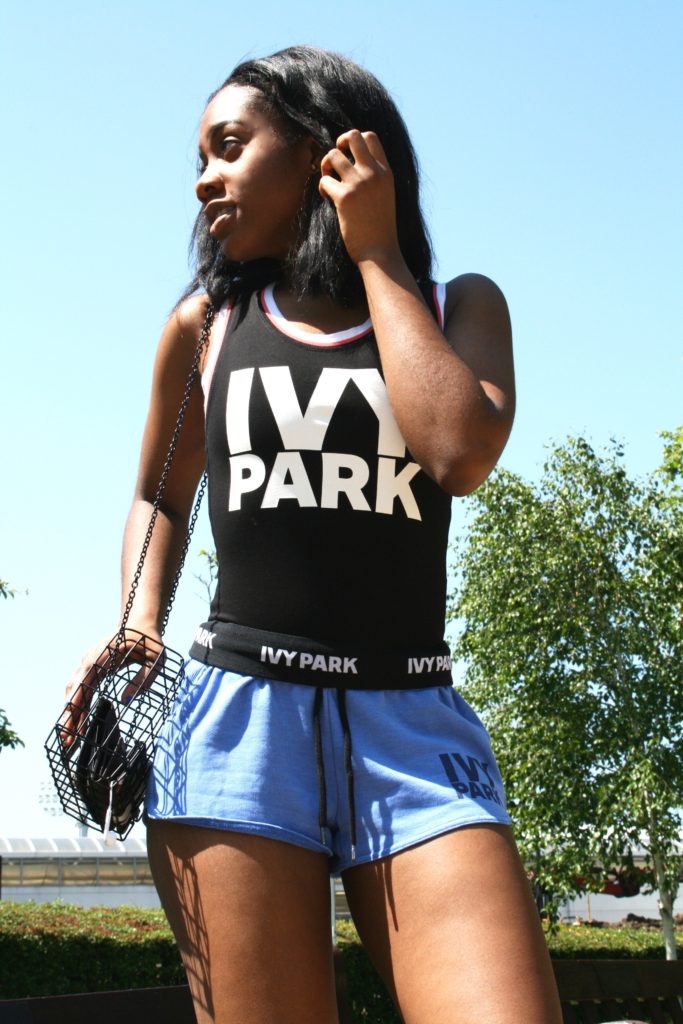 As was suggested by a certain debonaire, this look is the "when you are going to the club but have no time to change out of your workout clothes" look. I felt the need to add this quirky and chic bag from Myth House, a Ghanaian brand, to my look to add an on-the-go vibe.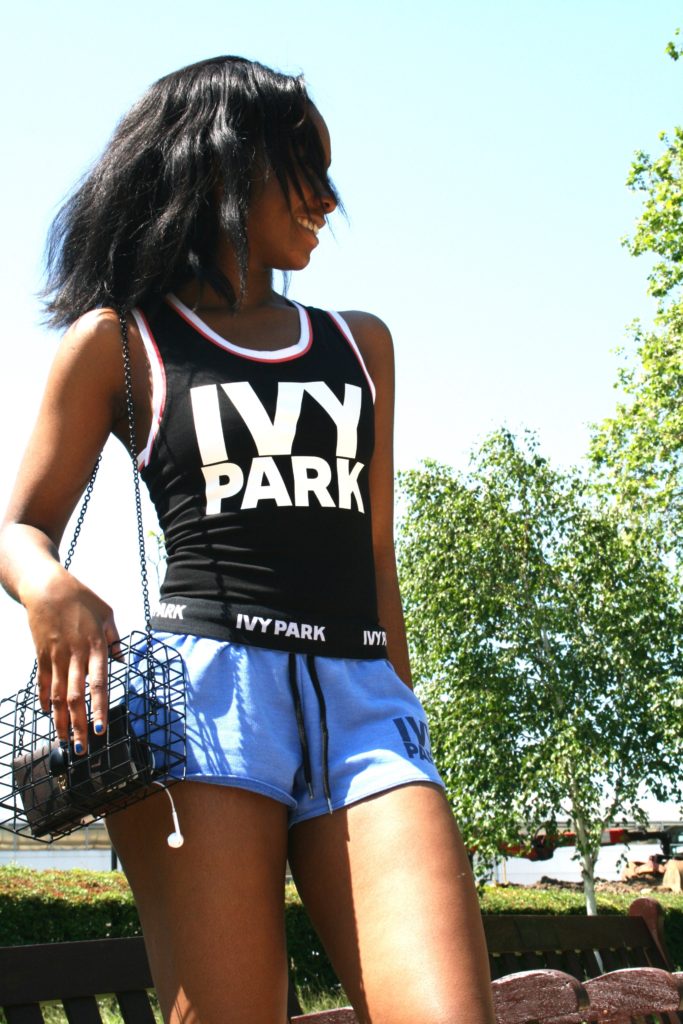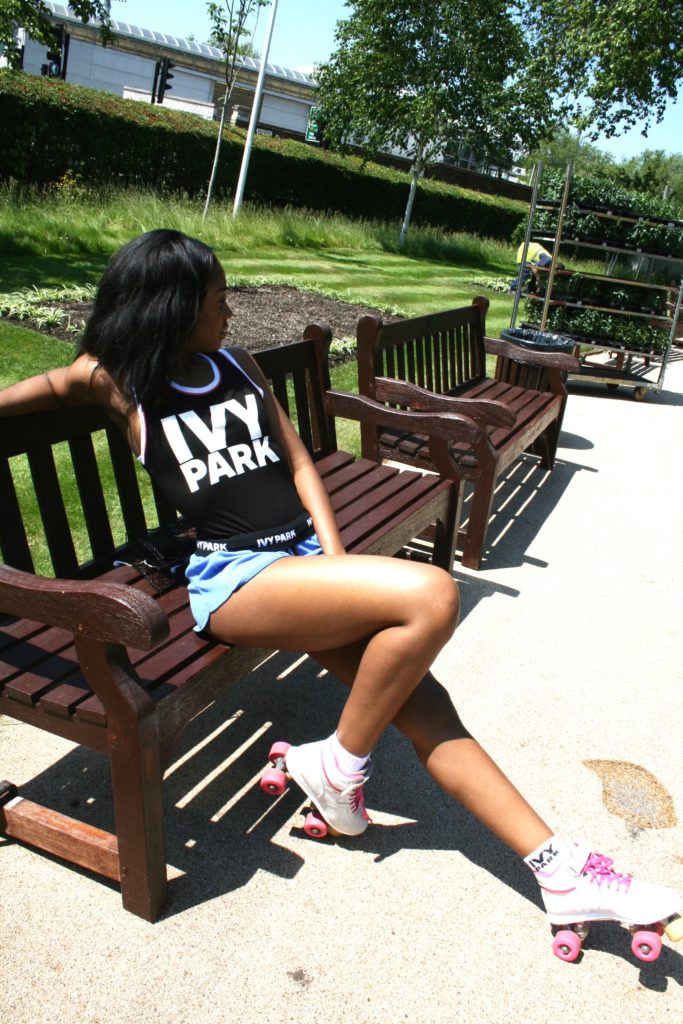 Because I felt like it….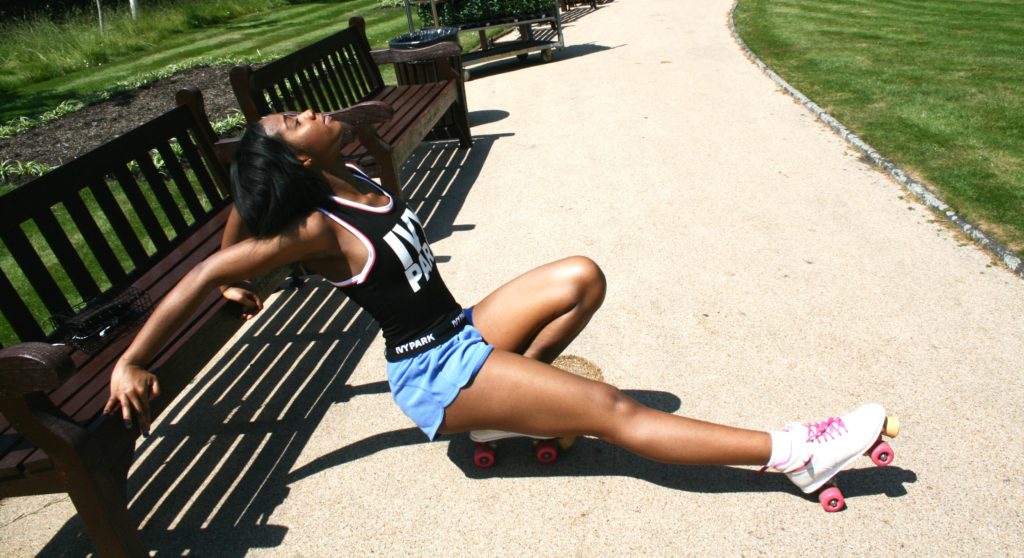 FIND THE LOOK HERE:-
IVY PARK TRAINER LOGO SOCKS- £4 
---
Overall, I am 100% satisfied with the Ivy Park Collection and I cannot wait for more pieces to come out!
I hope you liked this post!
Don't forget to subscribe to my blog for more posts like this.
Follow my social media (@bestbodybybry).
For business enquiries and personal advice, email me at bestbodybybry@gmail.com , or send me a message in my contact form on this website!
Bry xo