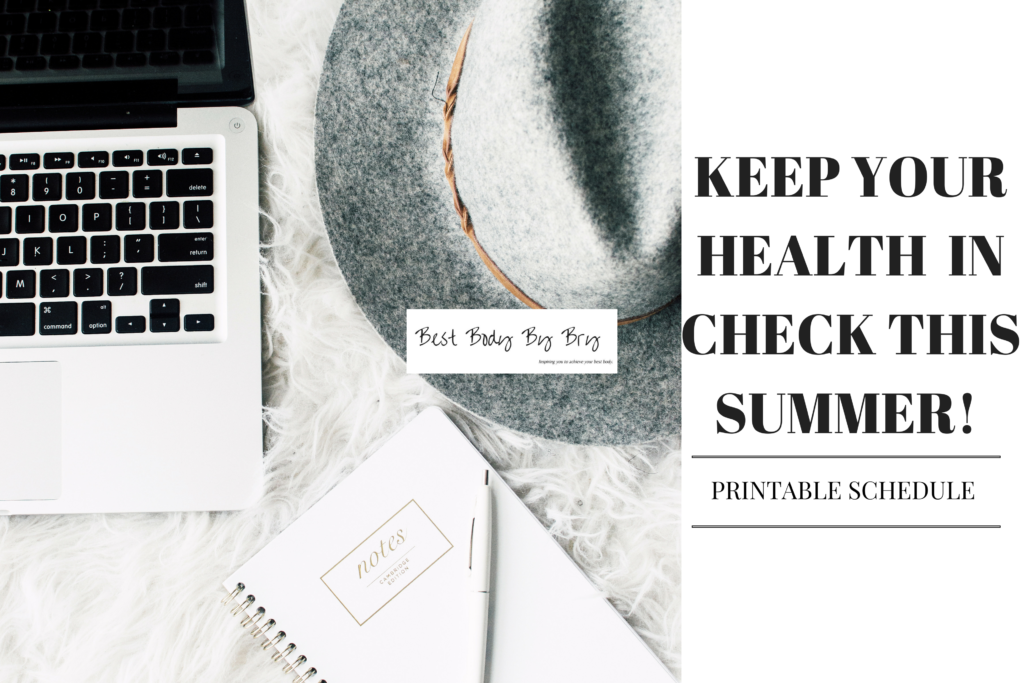 It's time to get organised! No more excuses. It's 100% possible to fit exercise and a healthy lifestyle into your daily routine this summer even if you're working. All it takes is some planning and forward-thinking.
In order to help you with your planning, I created a schedule template which you can customise to your liking. On the template, shown below, you can write the times of day on the side (along the pink line) and the days of the week on the green lines. You can write when you will have your meals, what you will eat and also when you will exercise.
If you need help creating this personal schedule, feel free to contact me or comment on this post.
So, print this template out and get started because your "best body" awaits!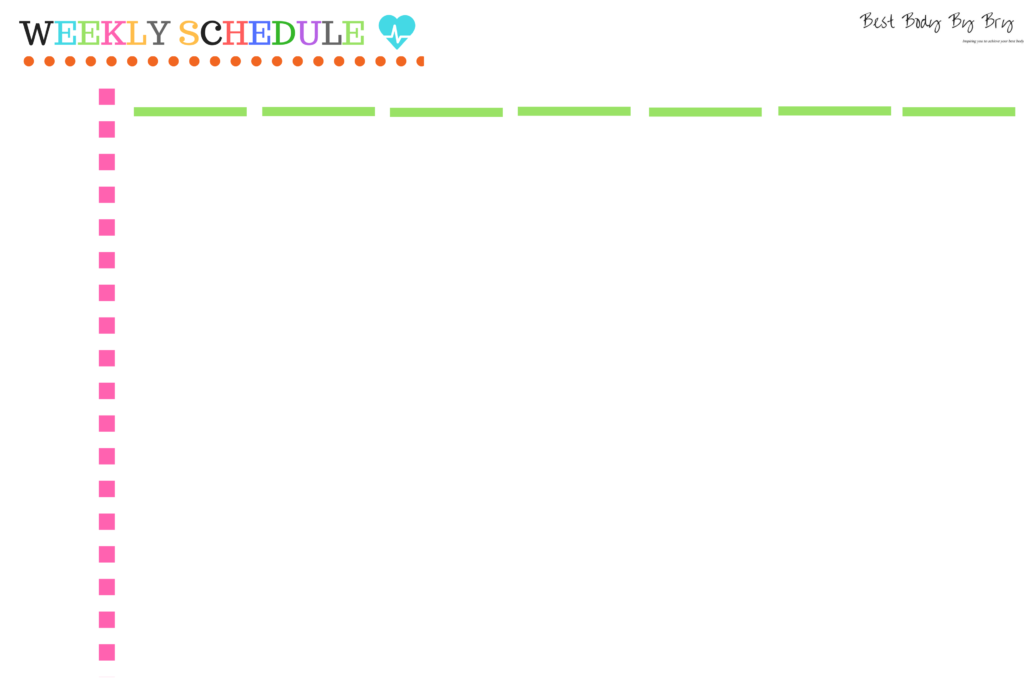 I hope you liked this post!
For more posts like this, subscribe to my blog!
For enquiries or personal advice, email me at bestbodybybry@gmail.com or send me a message on my contact form on this blog.
Follow me on my social media @bestbodybybry.
Like, subscribe and share!
Bry xo