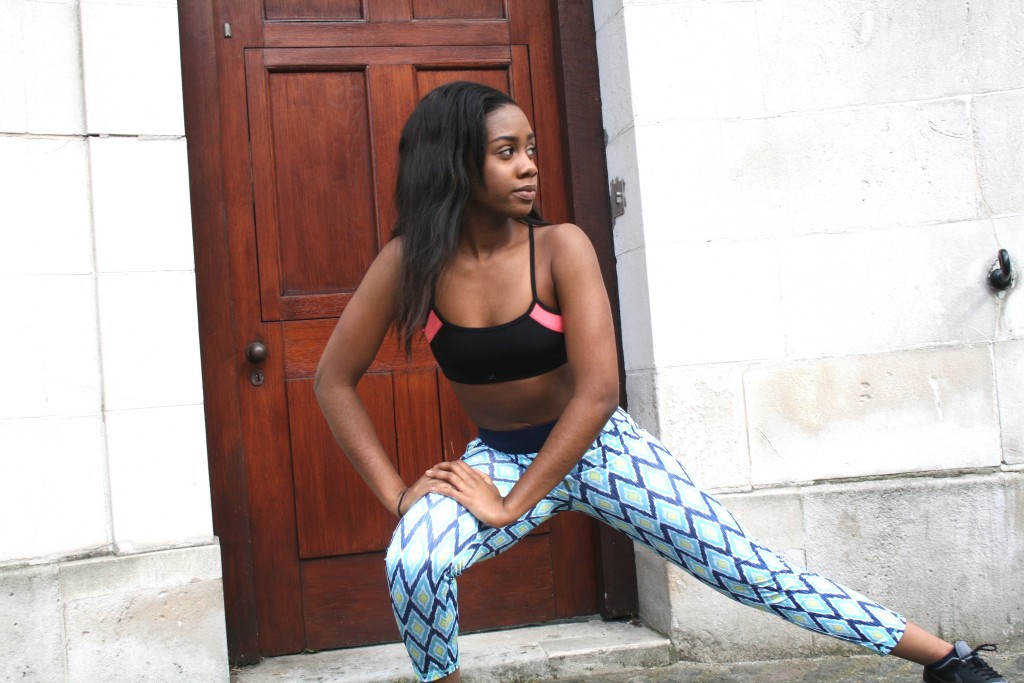 When I started this blog, my aim was to share my love for fitness and healthy living with others and also to encourage and advise people to be their best. With every blog post, a sense of satisfaction and fulfilment enveloped me and I felt that, alongside my academic passions, I had found a calling in the fitness world. However, almost two years into my blog, I started to feel like every blog post was routinised. My blog started to feel more like a chore than an expression of myself and it slowly started to get drowned out by other events in my life. Hence, this is my first official blog post in a month.
The first hint of dissatisfaction with my blog started at the beginning of this year where I felt like I was getting lost in the blogger world. When I first started this blog, I was one of the only people I knew that had a blog. It was therefore easier to stand out and make a meaningful impact. However, with the blogging industry booming over the past year, I slowly felt myself being overwhelmed by other bloggers around me and I started to lose faith in my potential.
Naturally, during my final year university exams, I put my blog to the side in order to focus on my academic life. When those exams were done, I felt more enthusiastic than ever about the potential of my blog and my Ivy Park post was meant to mark the beginning of a new and re-energised 'Best Body By Bry'. However, I found myself conforming to the ways of other fitness bloggers by creating posts that I thought would suit the mainstream viewer rather than posting a more honest reflection of my life. My spark started to die and I thought, "what's the point in posting when there are millions doing the same job as me and doing it better?". This is, therefore, the reason for the absence of blog post over the past few weeks.
My church, Hillsong, holds a 2 and a half day conference in cities around the world. I entered the conference with the expectation that many aspects of my life would be revived, including my blog. Listening to inspiring talks by world-renowned speakers definitely kicked-off the process of renewal. However, it was through listening to the stories of many young people, just like me, who through putting their faith in God were able to turn their passions into success, that the spark I initially felt when I started my blog was lit once again. Then I began to think. The only person that gave up on my blog was me. With people still asking for fitness advice from me during conference, I realised that I had a duty to continue to encourage and inspire people in my fitness sphere. No, my blog may not be at the place where I want it to be at the moment, but it truly is changing lives of people that encounter it.
My vision for my blog is that it will be a household name around the world. That BBBB will be looked to by ordinary people as their source of fitness and lifestyle motivation and that it will enable people to achieve their "best bodies" without having to live a gluten-free, organic, vegan, completely clean lifestyle because that is not who I am and that lifestyle is not sustainable for everyone! Yes, I'm a fitness blogger but my life is also very balanced. I eat anything that the ordinary person eats such as pasta, pizza and I don't always want to go to the gym. But I recognise that I feel my best when I eat healthily and I exercise and this is the feeling that I want others to experience as well. No, I don't cut out all the delicious Ghanaian foods that I enjoy but instead I find a way to make them healthier. This is why I feel like my blog is unique. I want to show people that healthy living is definitely attainable by the ordinary person and feeling your best doesn't mean getting rid of the things that give you joy because some unqualified, mainstream bloggers tell you that you're better off without them.
I may not be your typical fitness blogger but I am, surely, an influencer in my sphere and to those that choose to follow me. MY SPARK WAS LOST BUT NOW IT HAS BEEN FOUND! The best of my blog is yet to come!
Bry xo