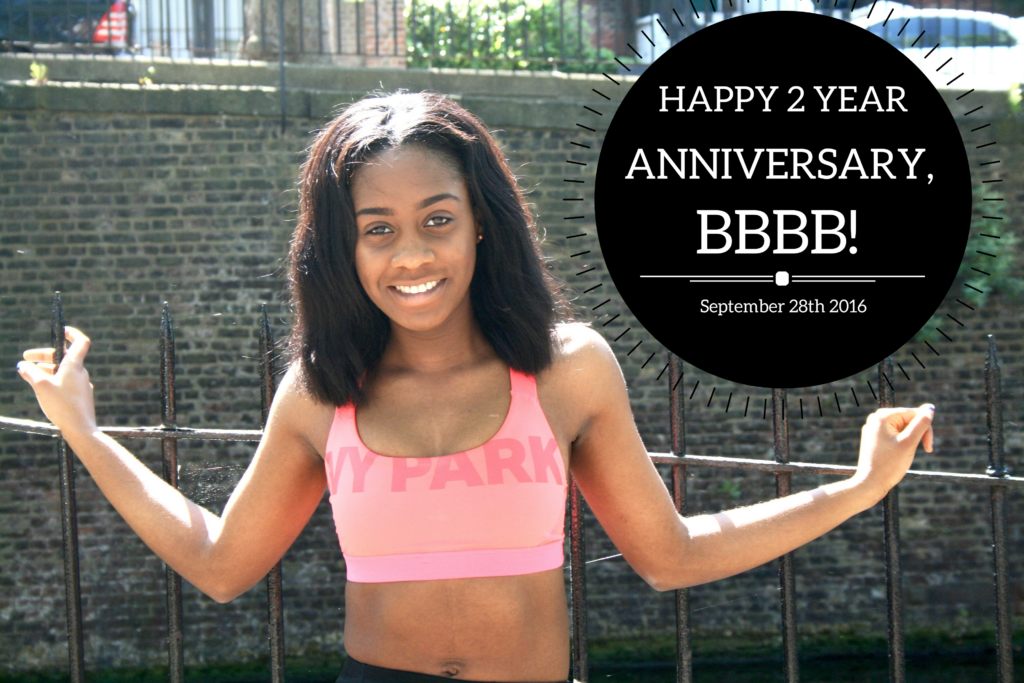 Today marks the 2 year anniversary of my blog and I cannot believe how far it has come. I still remember the excitement that filled me when I posted my first blog post, which reached over 700 people within the first 4 hours of its launch! Writing this blog and helping others to achieve their best bodies has been a fulfilling experience and I cannot wait to see what is in store for my blog in the future.
My blog is a continuous work in progress as I try as hard as I can to inspire and motivate people,  preserve my brand, as well as stay focused on my own personal fitness goals. My blogging techniques have certainly improved and will continue to improve as my blog expands and crosses borders. In 2 years, my blog has reached all 7 continents and has been viewed in countries I never thought I would reach such as Peru, Serbia, Israel, Malaysia and Uganda, to name a few. I, therefore, want to take this time to thank everyone that has ever clicked on my URLs, shared a blog post, tried my recipes, tips and workouts or referred a friend. And a special thanks to my loyal subscribers! Without the #BBBBFitFam I would have no one to share my second passion in life with, that of healthy living, and I am so grateful.
Now, here is a little insight into BBBB over the past 2 years:-
---
At the beginning of September 2014, if you asked me what my hobbies were I would have given you the most generic answer, "I play the piano and guitar, I love hanging out with friends and I like going to the gym." As you have probably read in my 'About' page, I had always enjoyed going to the gym and eating healthily. On a random September night, I woke up in the early hours of the morning and the idea hit me all of a sudden that I would start a fitness blog! I spent an hour up thinking about all the healthy recipes I could share, all the workouts I could suggest and how I could inspire and motivate people along the way. I literally wept with excitement and when I woke up the next day, I started putting my vision into action. I created my website all by myself and taught myself how to manage the technicalities. It was a long and tedious process but I feel so proud every time I look at my blog and think about the hard work I put into making sure every aspect reflected my vision accurately. 2 weeks later, on the 28th of September 2014, I launched my blog.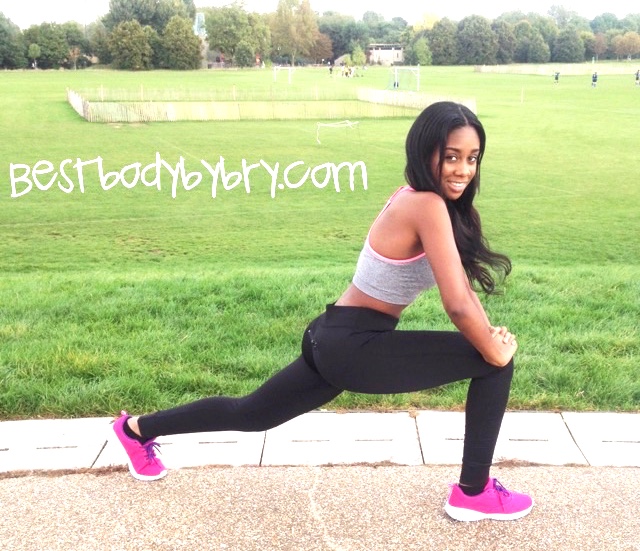 I remember sitting on my bed in my university accommodation on that day after I posted my first few posts and saw hundreds of views appear in my stats. My blog came as a surprise to many as I had never really shared personal aspects of my life to the public before but I was delighted to find that a lot of people were supportive of my vision and went on to ask me for advice on healthy living. Yes, in my disclaimer I state that I am not an expert but I spent a lot of time conducting research on nutrition and fitness. What I share on my blog derives from my research and personal experience. 
Since that day, I have truly taken on the identity of Best Body By Bry or BBBB as many people like to call me. My brand has become familiar not only amongst people that I know but among other fitness bloggers and aspiring "fit freaks" and it has presented me with many connections and opportunities to expand and make it stand the test of time. Even though my first passion lies with global leadership and international development, my blog and healthy living is a part of me that I will never divorce. As my blog continues to grow with me and as my subscribers continue to strive to achieve their "best bodies", it fills me with great warmth and humility knowing that I am able to actually inspire and motivate people to be their best selves and to improve their lives. Nothing makes me happier than when someone tells me that they tried my recipe and they loved it or that my blog has inspired them to get up and get fit.
A lot of sweat (literally) and time has been poured into ensuring that my blog caters to the masses and that my blog's vision is kept alight. BBBB is currently my number 1 hobby and it is engrained in my identity. I truly feel that BBBB will continue to produce testimonies from people that have achieved their "best bodies". I have said this before and I will say it again- the best of BBBB is yet to come! Thank you for a fulfilling 2 years and happy birthday BBBB!
---
If you would like to start your fitness journey and work towards achieving your best body, the first thing to do is to subscribe by entering your email address in the widget on the right hand column. It's free and trust me, a year from now, you would wish you had started today!
Bry xo