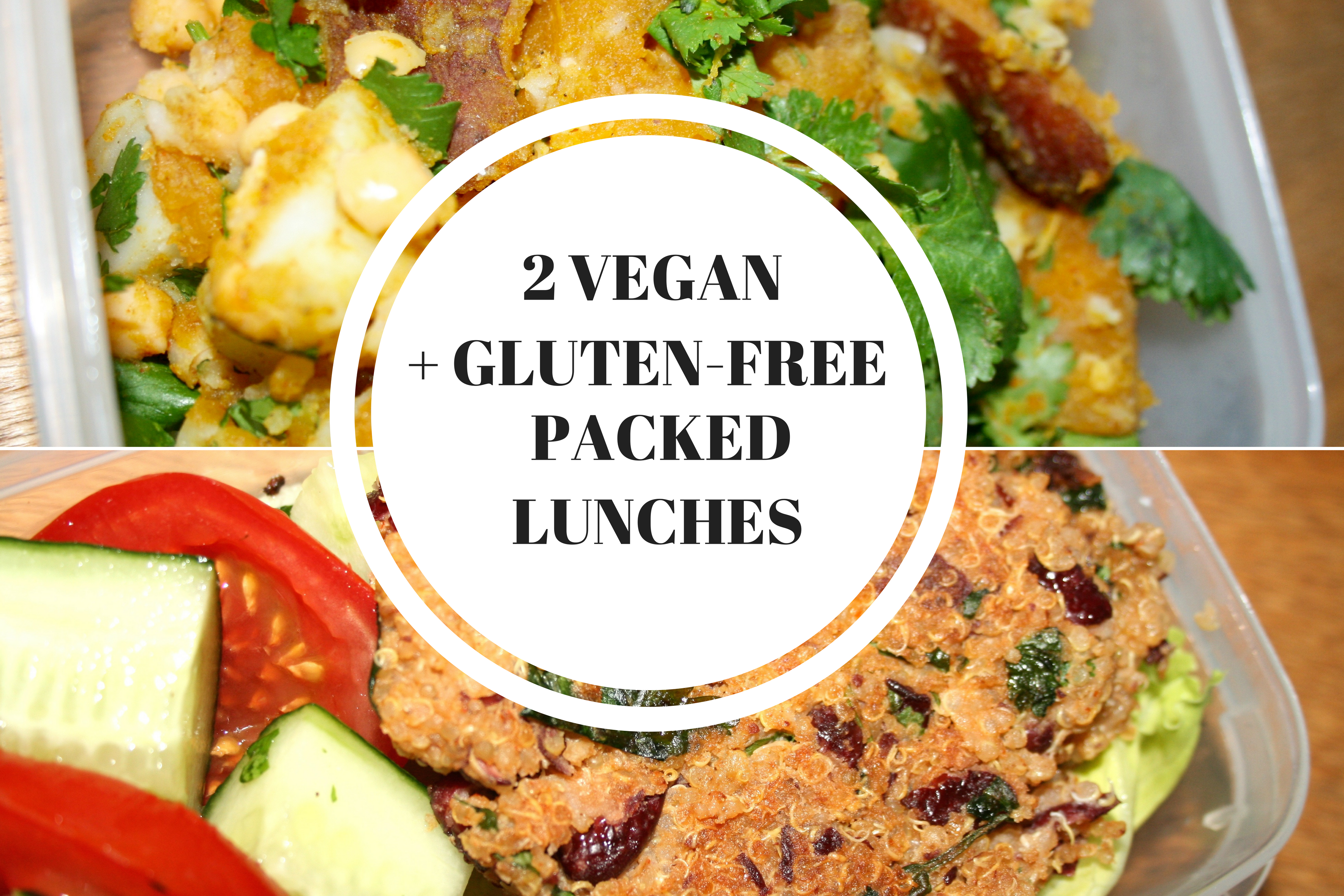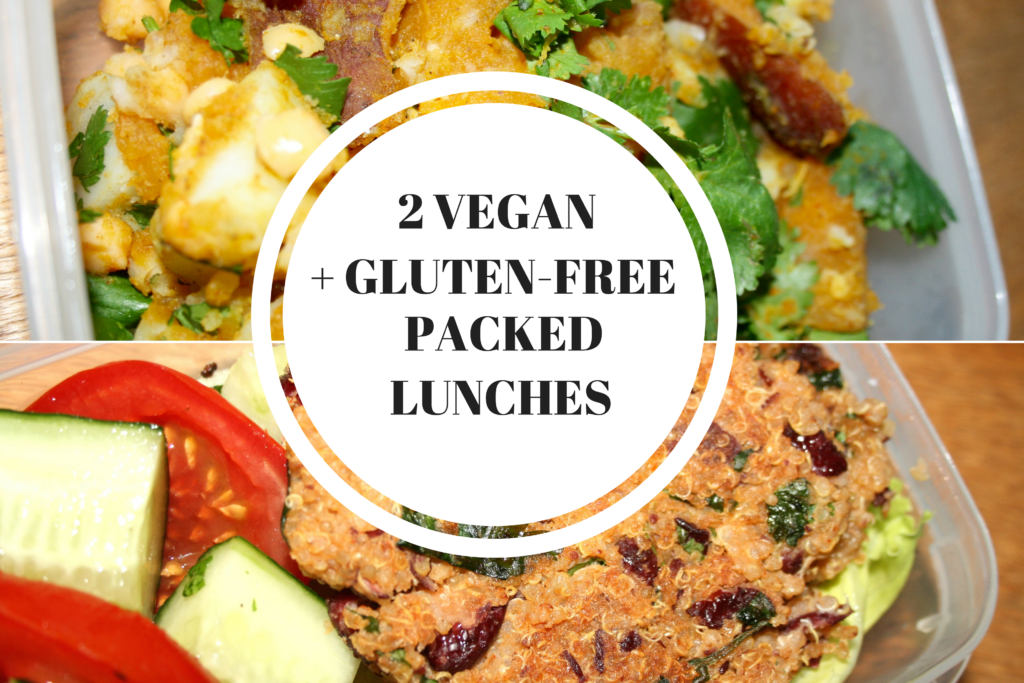 It almost seems like in 2016 everyone is going vegan or gluten-free. Well, in order to keep up with this lifestyle shift, I decided to share the recipes for two vegan and gluten-free packed lunches because firstly, packed lunches are convenient for an academic and working lifestyle and secondly because there are not as many light vegan and gluten-free packed lunch recipes out there.
As a masters student, I find packed lunched to be very convenient as I don't have time during the week to cook. Also, instead of wasting money on unhealthy lunches when I am on campus, I can simply take out my lunch during my study break and enjoy.
Although these lunches are vegan and gluten-free, they are absolutely delicious. I packed each recipe with loads of flavour and I made sure that they were filling. I made two portions of each lunch for 4 days in the week then on the last day, I make a different type of lunch. This ensures that I have variety so that I don't get sick of my meals quickly. Both of these lunches were made in 1 hour!!! The excuse of having no time to meal prep definitely doesn't apply yet. Finally, the lunches were affordable as the ingredients used were cheap, particularly because no meat was used. If you would, however, like to make this meal non-vegan, you can halve the portion and add a portion of lean meat or fish.
Without further ado, here are the recipes:-
---
 1. Curried Potato and Chickpea Lunch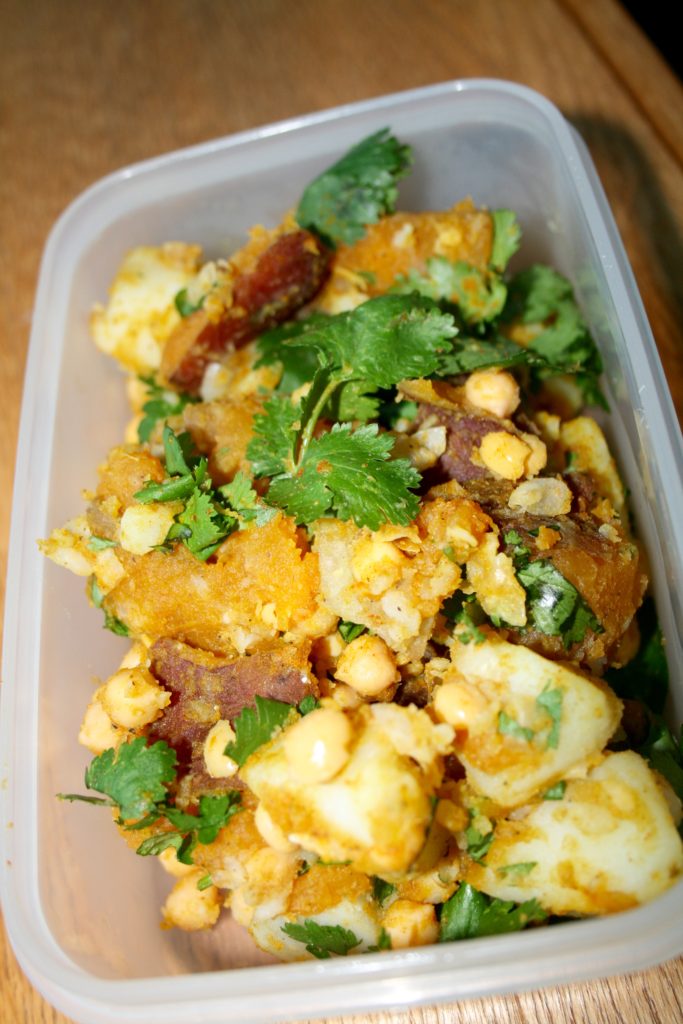 What you will need (2 portions):-
1 large potato
1 large sweet potato
1 can of chickpeas
1 tablespoon of turmeric
1 tablespoon of cumin
1 tablespoon of chilli powder
Salt to taste
Black pepper to taste
Coriander leaves
How to:-
Boil your potatoes until soft.
Dice them into pieces.
Wash and drain your chickpeas.
Add your spices and chopped coriander leaves.
Mix together and spilt into two portions.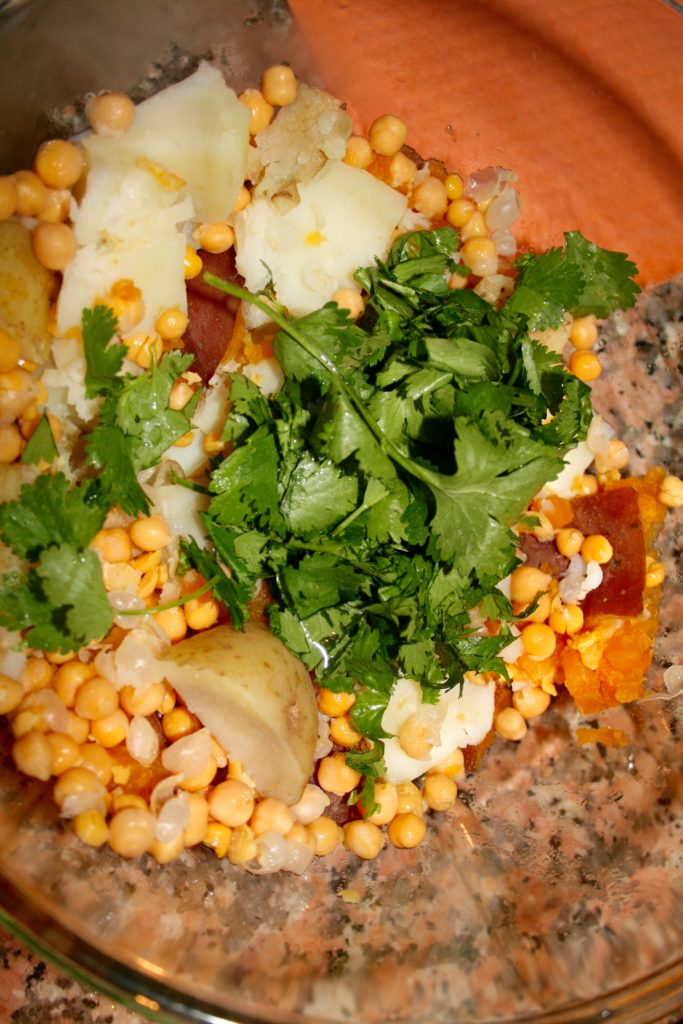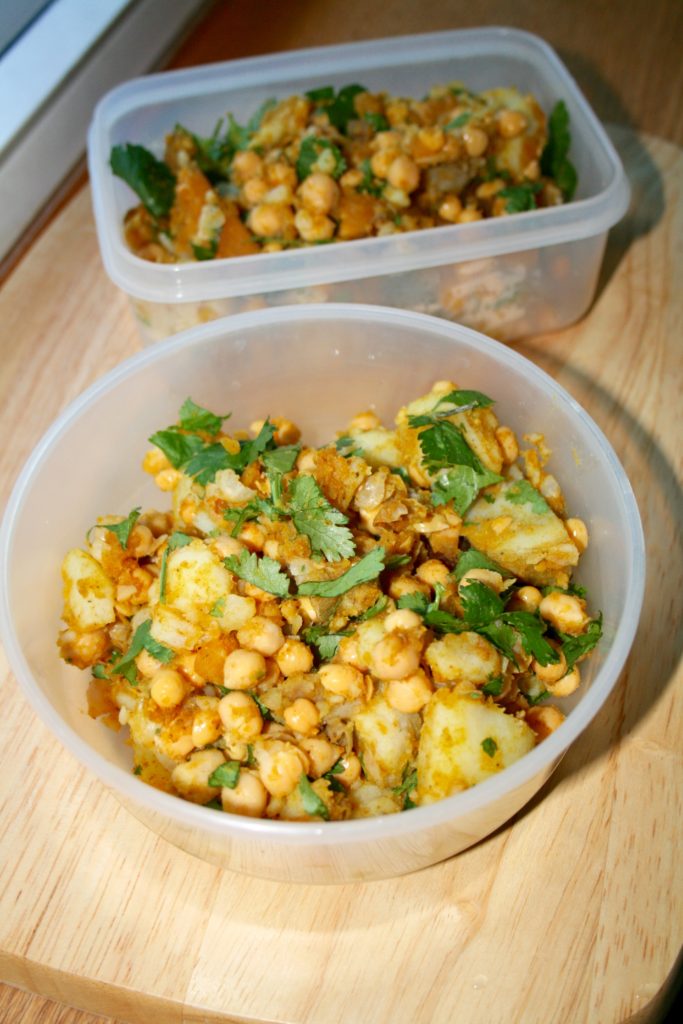 ---
2. Quinoa and Red Bean Burgers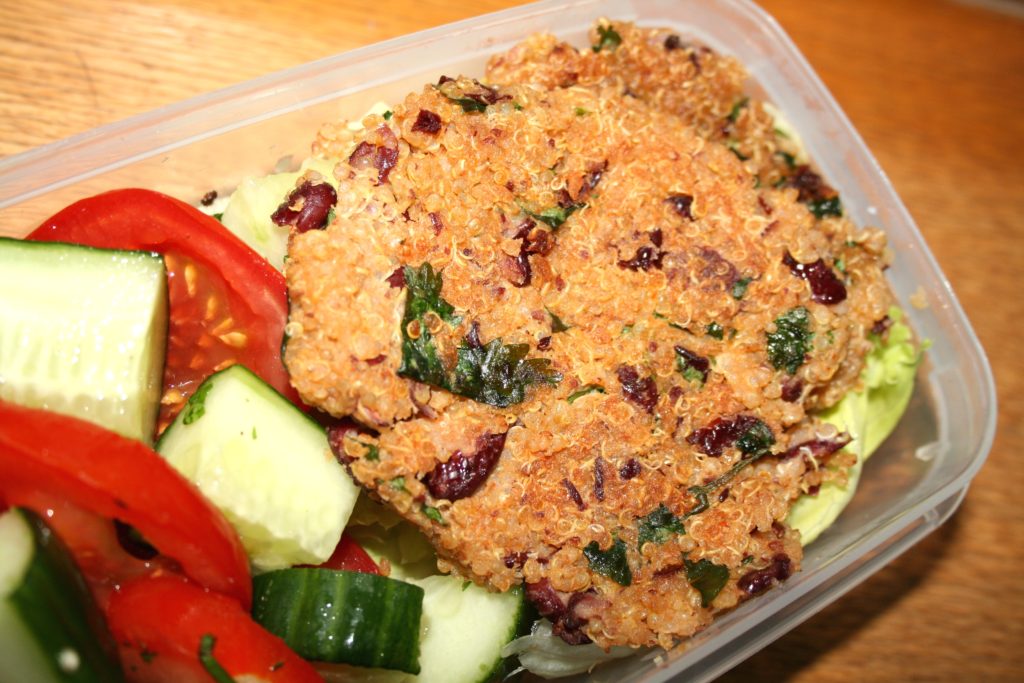 What you will need (2 portions):-
100 grams of quinoa
1 can of red beans
Salt to taste
Pepper
Hot sauce
All-purpose seasoning
Coriander leaves
Side salad:-
Half a cucumber
2 Tomatoes
Iceberg lettuce
Olive oil
How to:-
Boil your quinoa for 5 minutes longer than packet instructions so that it is slightly mushy.
Wash and drain your red beans and smash them. 
In a bowl, mix your quinoa, red beans, spices, olive oil, hot sauce and chopped coriander.
Chop and prepare your vegetables for the salad and split them into two portions. Drizzle with a bit of olive oil.
Mould your quinoa and bean mixture into patties and lightly fry in coconut oil
Split into portions and serve with side salad.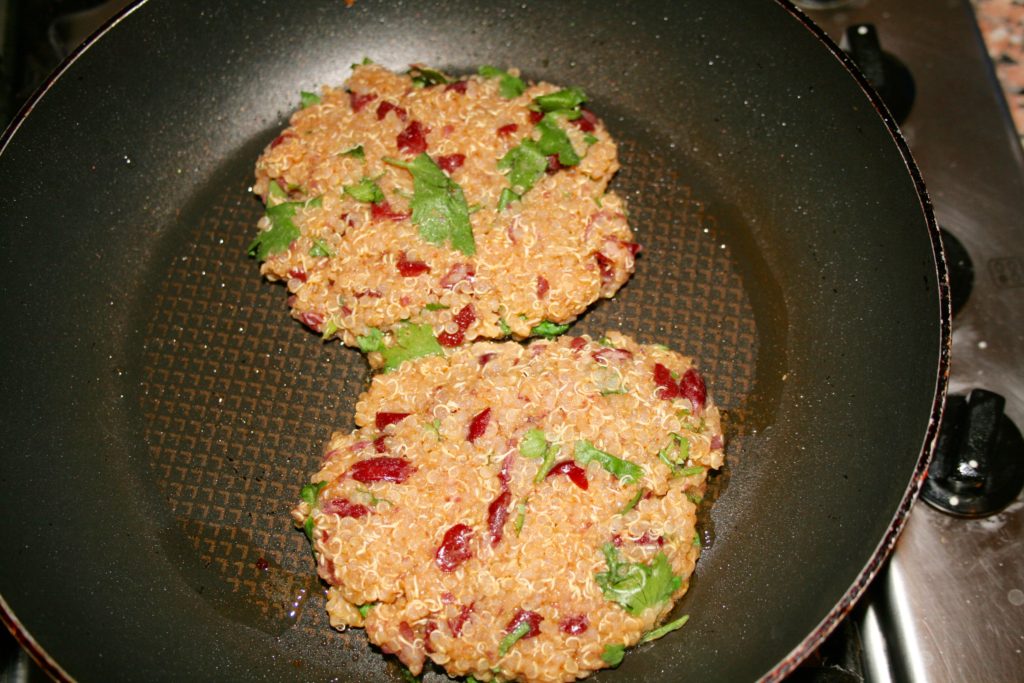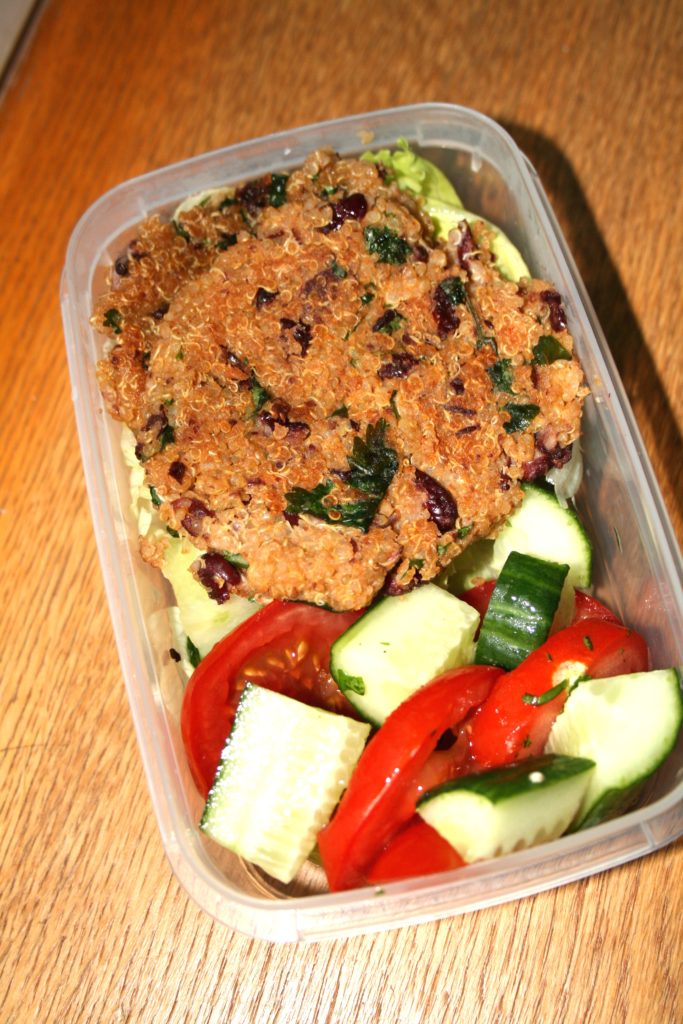 ---
I hope you liked these recipes! Shout out to all my vegan and gluten-free followers!
Don't forget to subscribe!
Bry xo