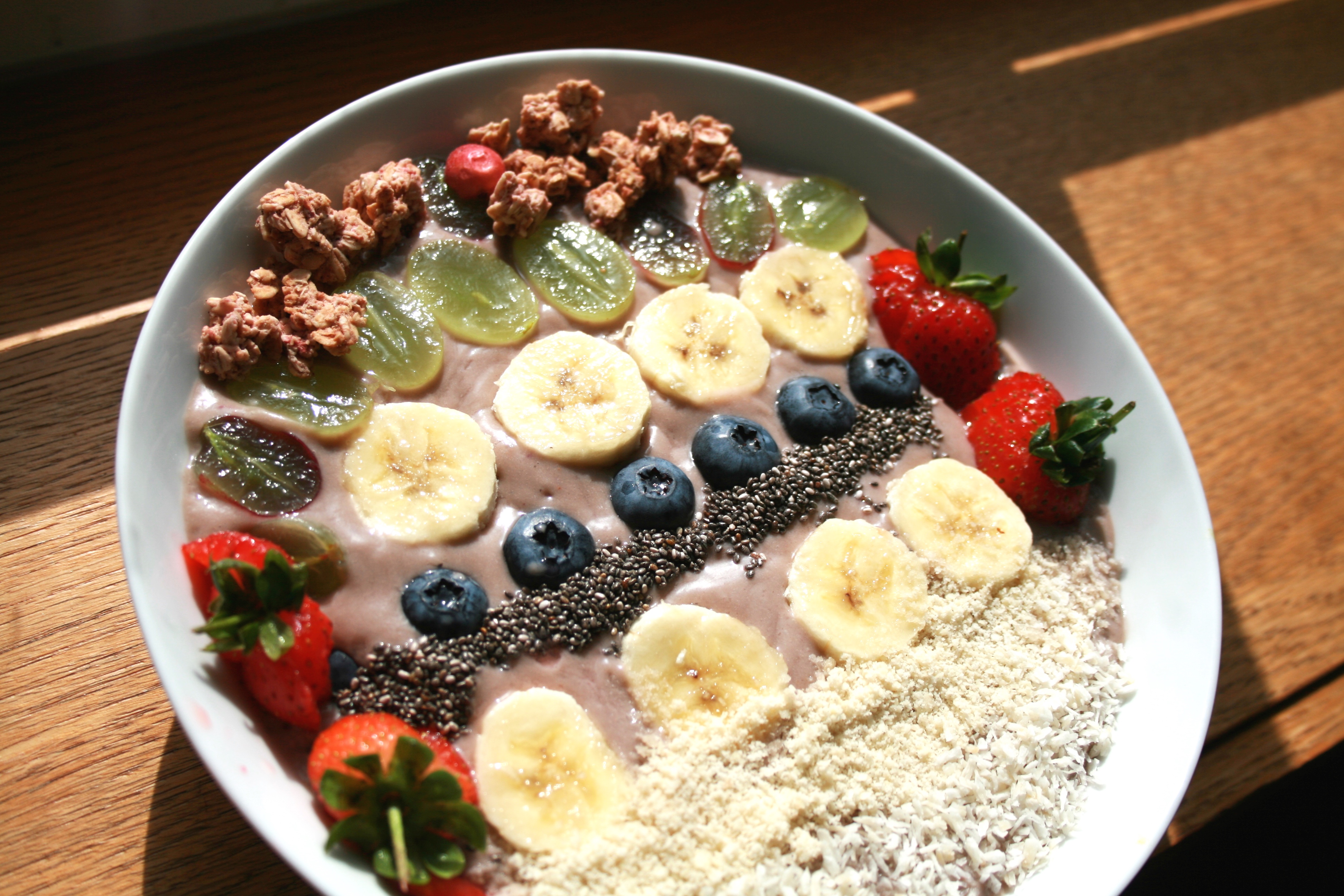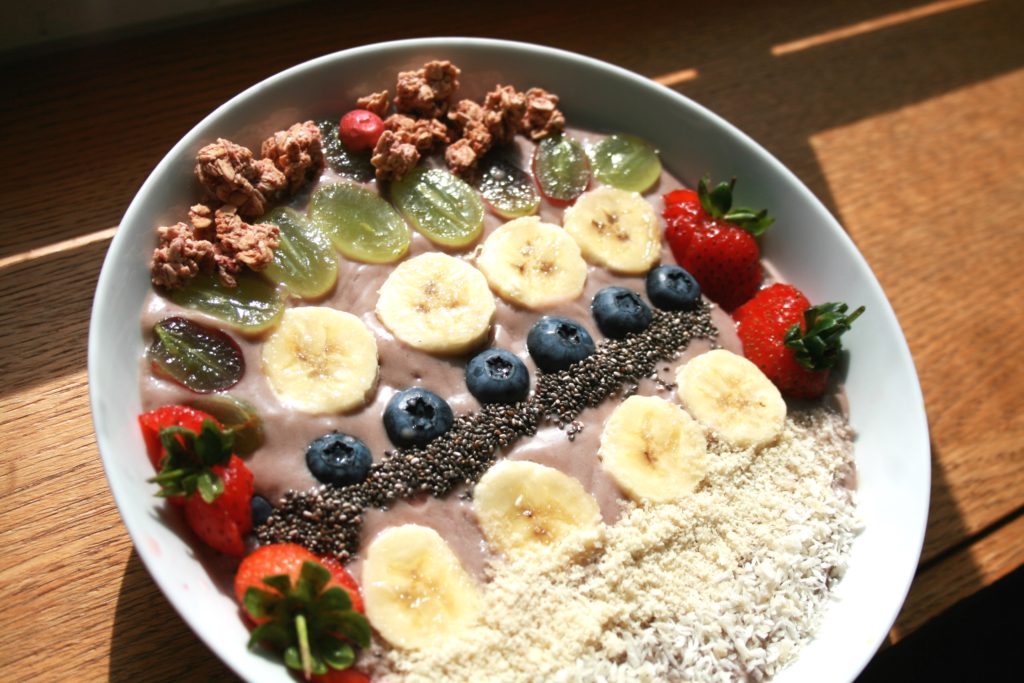 Never did I ever think I would be a fan of smoothie bowls. When I first discovered the trend on Instagram the first thing that came into my head was, "why would I want to eat a drink with a spoon?". I honestly thought it was bizarre. But after trying a smoothie bowl for the first time, I actually liked it. Not only was it filling but the different toppings made it quite an exciting meal to eat. ( N.B. I used coconut shavings and almond shavings for the sake of the picture and removed them after the picture was taken because I'm not a huge fan).
One thing to bear in mind is sugar content. With a lot of sugar in the fruit of the actual smoothie and the toppings, smoothie bowls can be high in sugar. So be careful deciding which toppings you add.
My smoothie bowl above was made of 2 bananas, 1 scoop of protein powder, a handful of mixed berries, half an avocado and 1 cup of oat milk. It was absolutely delicious! Smoothie bowls are versatile as you can use any fruit or veg you want. If you need advice on how to make a perfect smoothie, check out my smoothie formula here.
I hope you give smoothie bowls a try and share your recipes with me on social media.
Don't forget to subscribe to my blog to start your Best Body Journey!
Bry xo