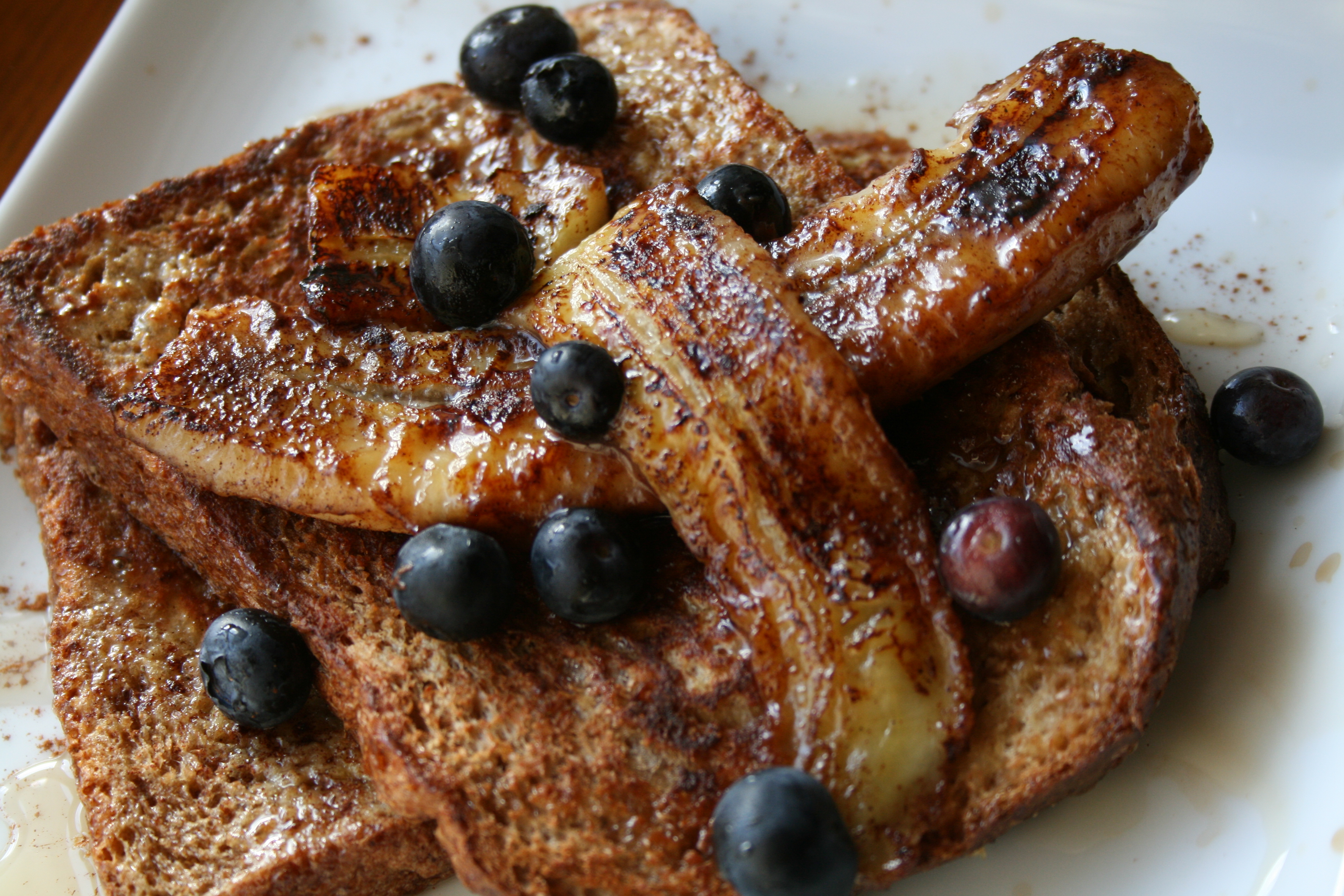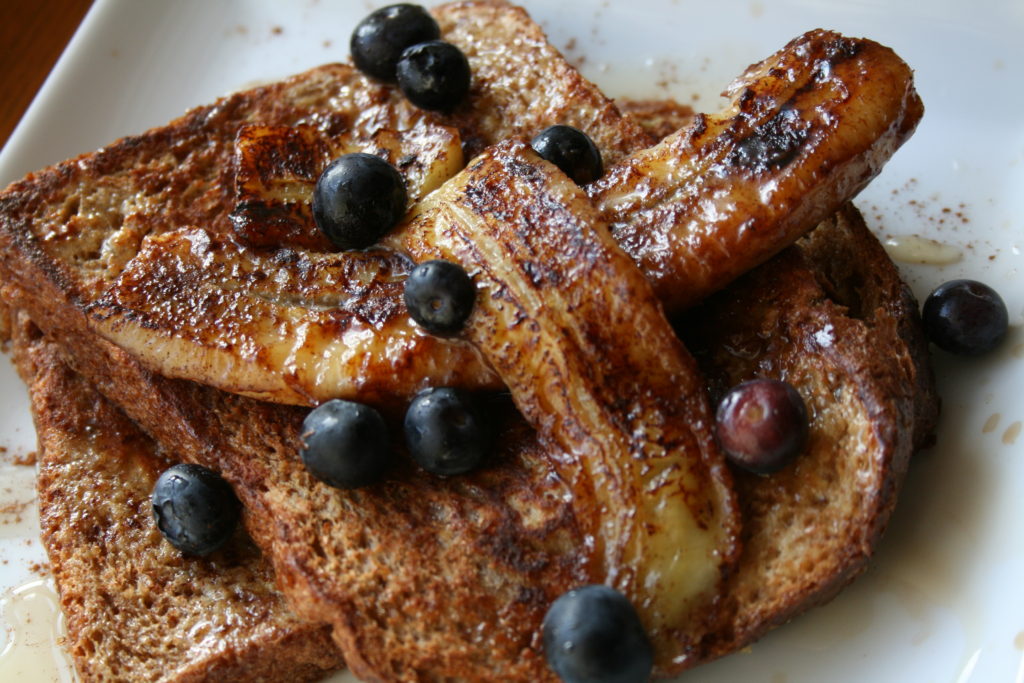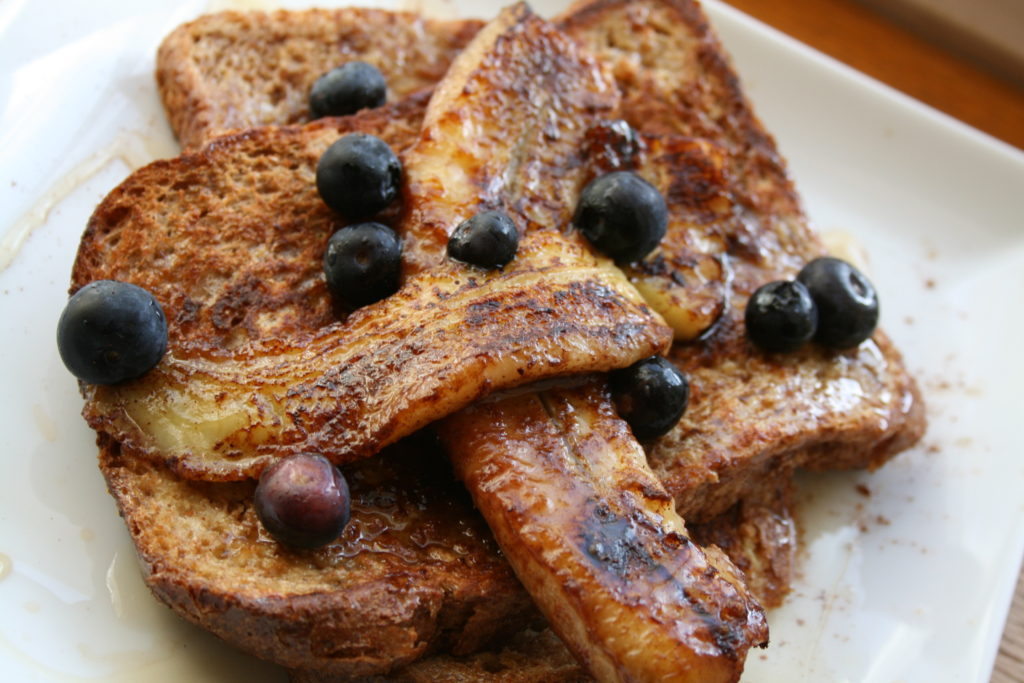 Brunch is definitely my favourite meal and what better food to have at brunch time than french toast!  In order to make this dish a bit lighter than the usually sugary, fried version, I used brown bread, for some fibre, coconut oil, for a lighter fry and a caramelised banana for a unique sweetness! This combination was so delicious that I just had to share the recipe with you guys just 1 hour after I ate what you see in the picture above! Without further ado here it is:-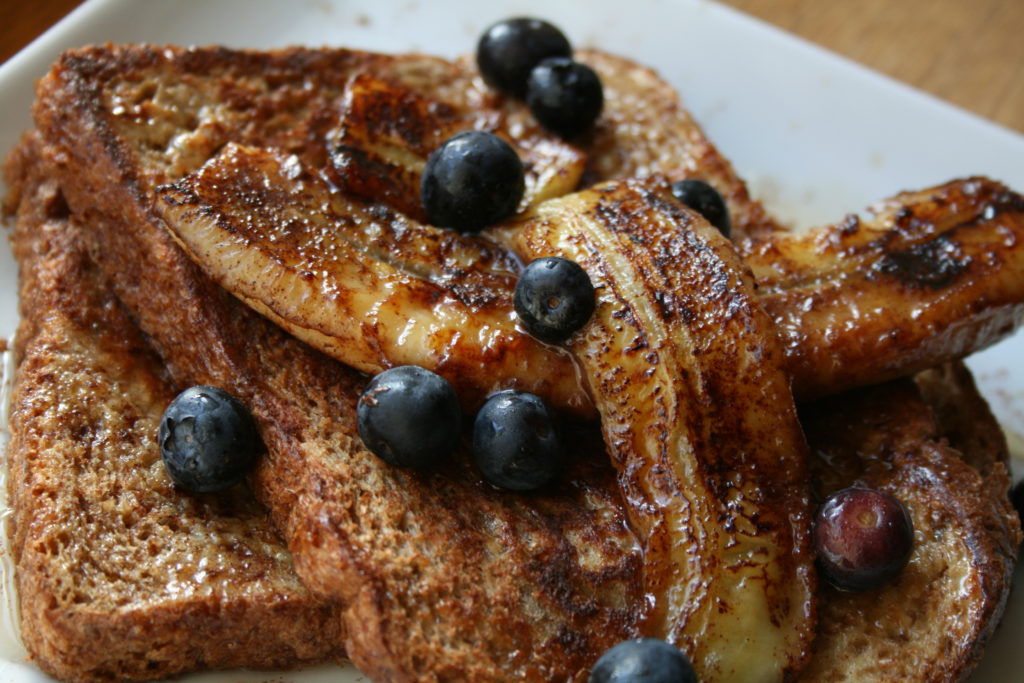 ---
What you will need (1 portion):-
2 slices of whole-grain bread
1 banana
1 tablespoon of coconut oil
A pinch of nutmeg
1 teaspoon of cinnamon
1 egg
A splash of milk (non-dairy if you prefer)
2 teaspoons of vanilla essence
A sweet syrup-  e.g. maple syrup or honey
A pinch of salt
Blueberries
---
How to:-
Beat your egg and add your milk, salt and 1 teaspoon vanilla essence to the mixture.
Lay your slices of bread out on a plate and poor the egg mixture on them until they are soaked all the way through.
Place your coconut oil in a heated pan and add your bread.
Leave for about 2-3 minutes, flip over to the other side and cook for a further 2-3 minutes.
When ready, place them on your serving plate.
In the same pan, add a banana sliced in half. Sprinkle your cinnamon, extra vanilla essence and nutmeg on the banana.
Flip over to the other side after 1 minute and leave for a further minute.
When done, place your bananas on top, add your syrup, blueberries and enjoy!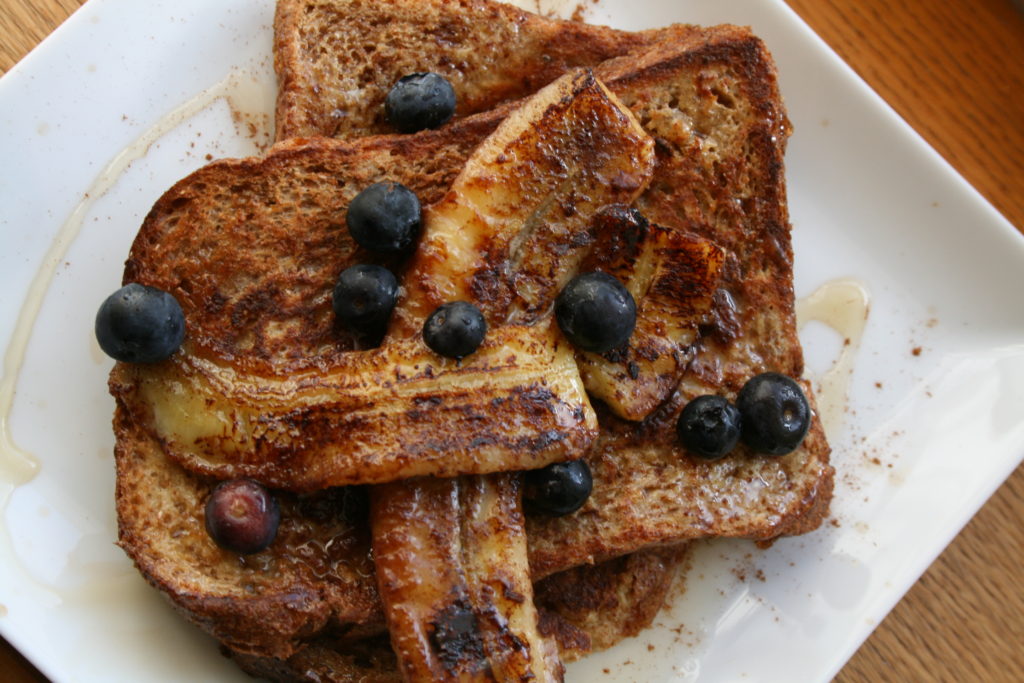 ---
I hope you liked this recipe and give it a try!
Don't forget to subscribe and follow my social media!
Bry xo