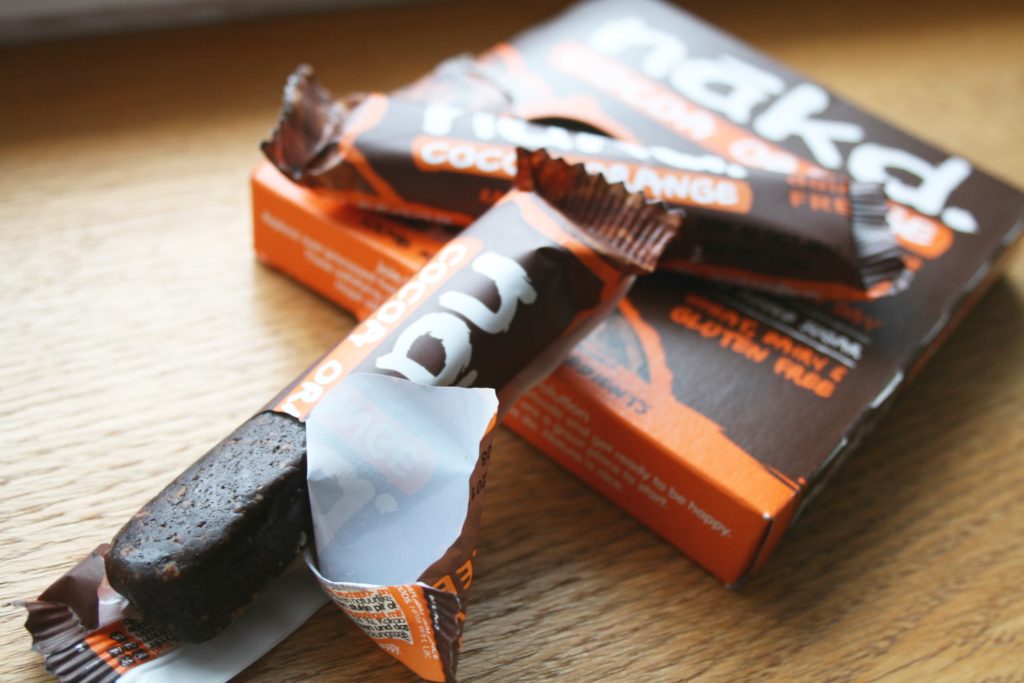 The end of another month means a new fit fav post! In the month of November, I became obsessed with Nakd Cocoa Orange Bars. I randomly decided to buy one during a study break and the rest is history. I was a bit sceptical about the idea of a bar made from only 5 raw, vegan and gluten-free ingredients- dates, cashews, raisins, orange flavouring and cocoa. I didn't think it would be tasty and I thought it would taste too "healthy" if that's even a thing. However, the combination of chocolate and orange is one that I love and Nakd nailed this flavour combination! I love this bar not only because it's delicious but also because it gives me an energy boost whilst I'm studying. Also, I'm able to eat this bar and avoid the guilty feeling I get after eating an unhealthy chocolate treat. Since my first time trying this bar, it has become an essential in my shopping list. For this reason, I had to make the Nakd cocoa orange bar my fit fav for November 2016.
---
I hope you liked this post and most importantly, I hope you give Nakd bars a try.
Don't forget to subscribe and follow my social media!
Bry xo