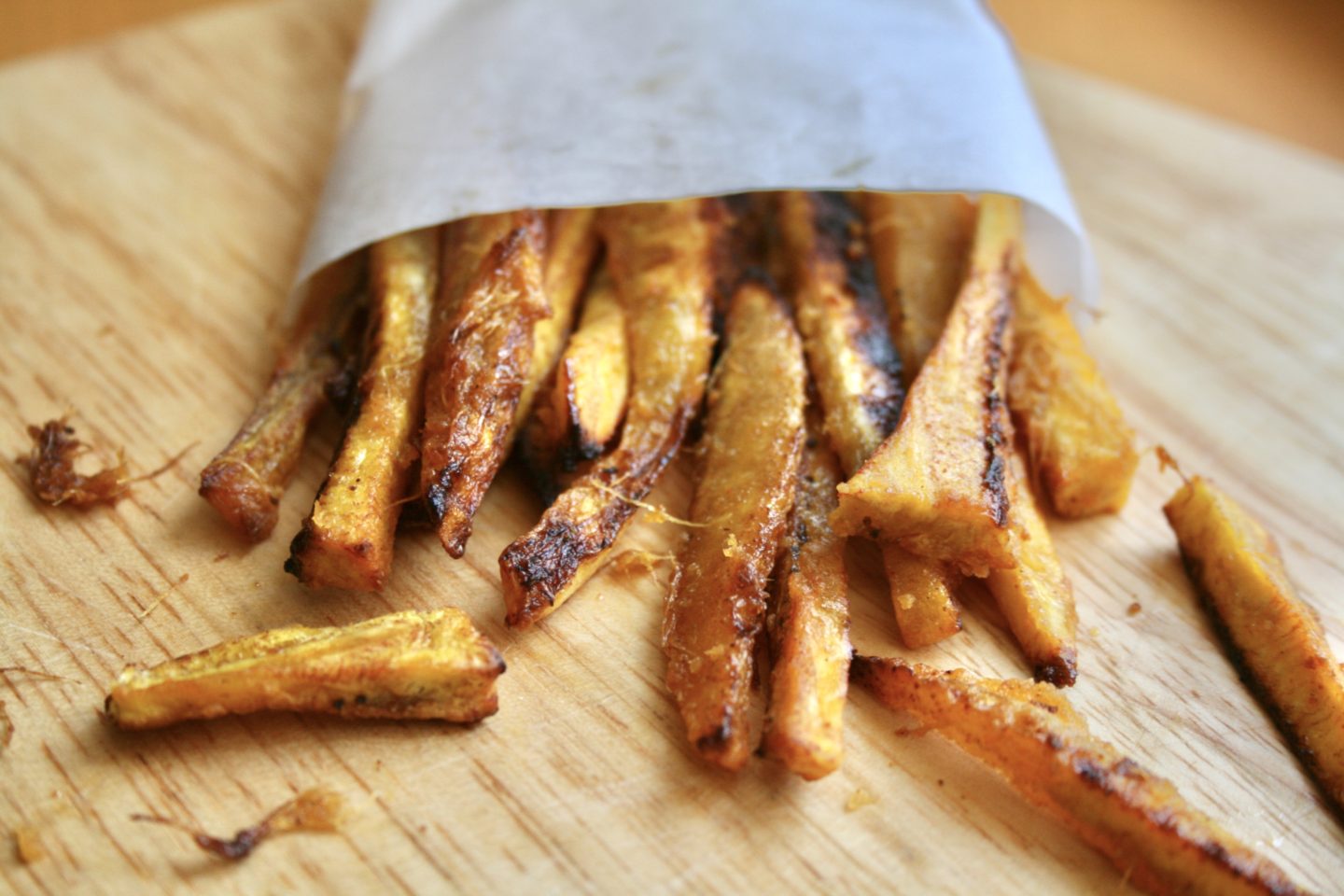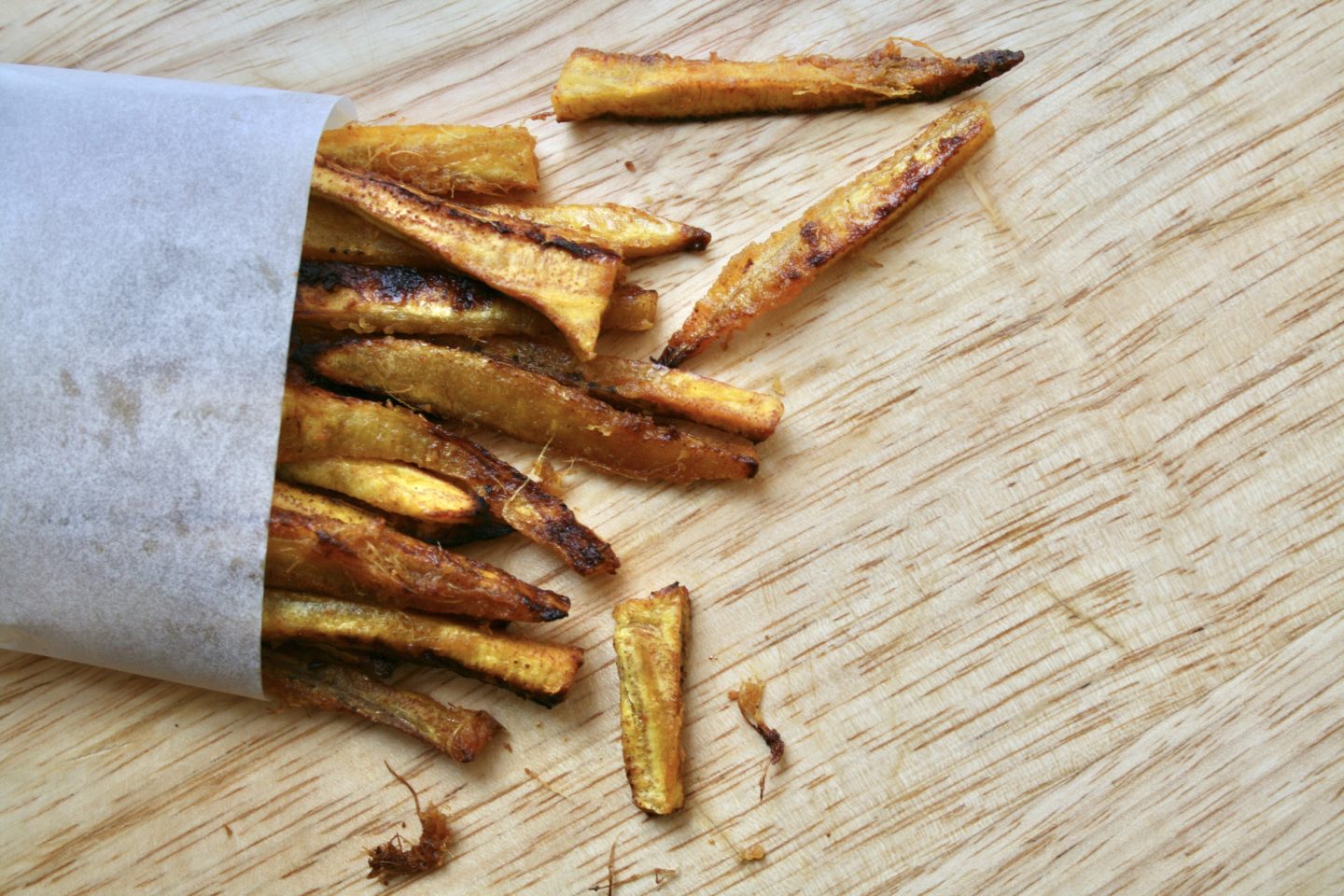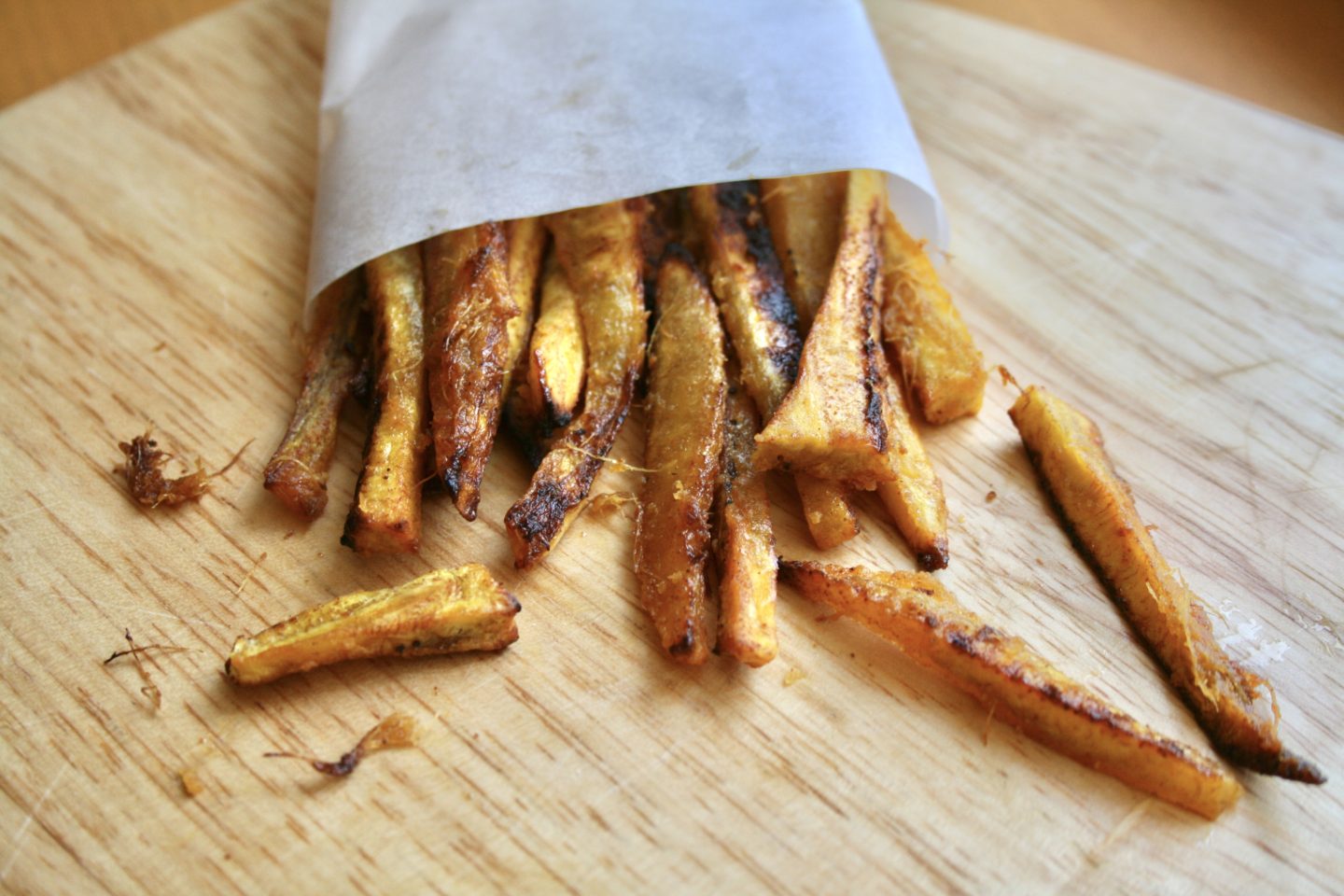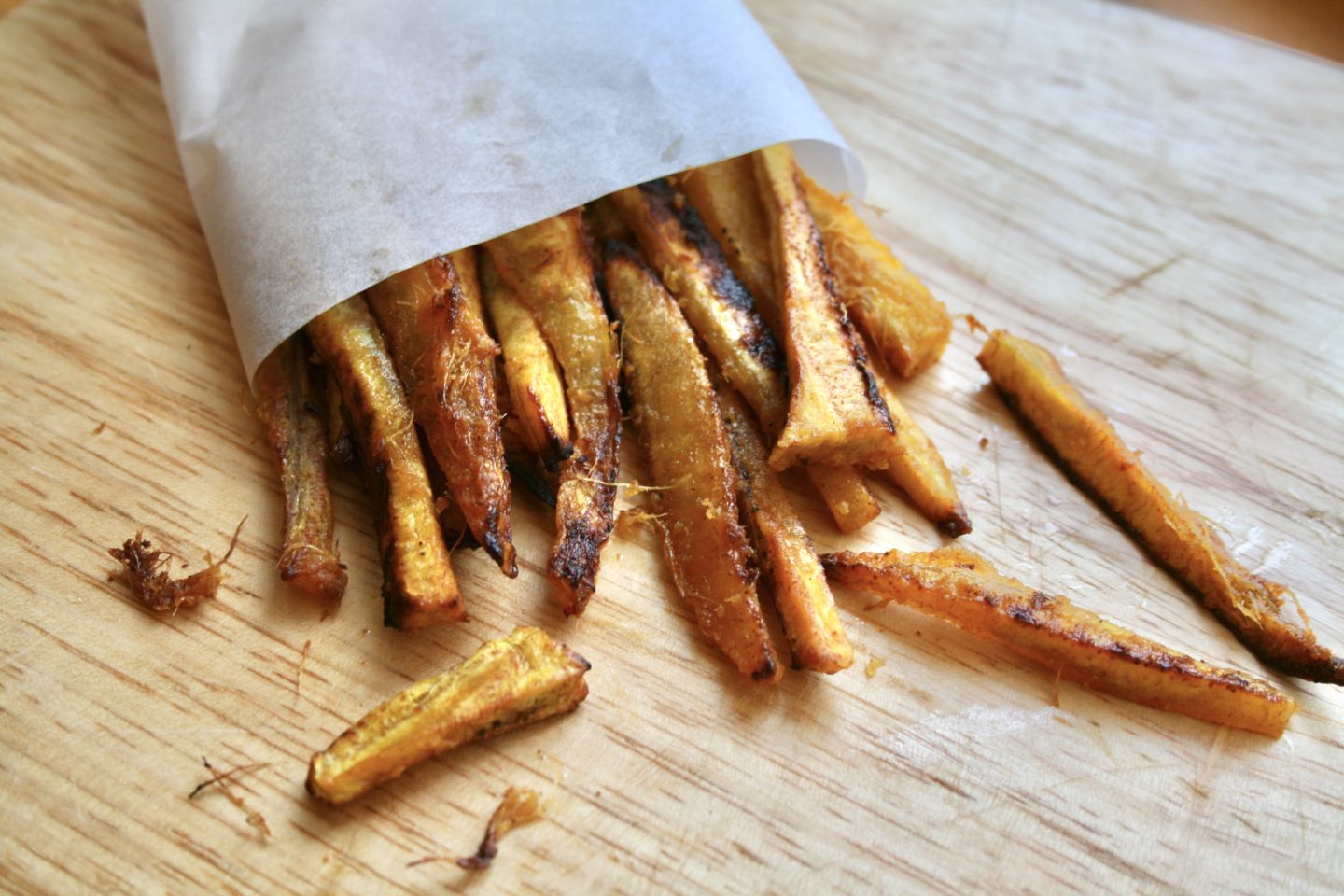 It's probably obvious by now that I love plantain. Not only have I mentioned my love for this delicious food in my posts but my blog is filled with loads of plantain recipes like my plantain waffles, plantain cake or plantain salad. Well, another plantain recipe wouldn't hurt and this one is an upgrade of my baked plantain fries recipe from three years ago.
Kelewele  (pronounced Kay-lay-way-lay) is a popular Ghanaian food made of plantain marinated in a special spice mix. Kelewele is normally produced in a cube shape after being deep fried. In order to make this recipe healthier, I decided to bake my plantain in a bit of oil instead of deep frying it and it still tasted absolutely delicious! So, without further ado, here is the recipe!:-
---
Ingredients (1 portion):-
1 ripe plantain
Spice mix:-
3/4 tablespoon of coconut oil
1 teaspoon of all purpose seasoning
1  and a 1/2 teaspoons of grated ginger/ginger puree
a pinch of nutmeg
a pinch of salt
1/2 teaspoon of chilli powder
How to:-
Slice your plantain into fry-like sticks.
In a bowl, mix all the ingredients for your spice mix.
Pour the mix on your plantain and coat every stick with the marinade.
Lay on a baking tray lined with grease-proof paper and put in the oven at 200 degree celsius for 20 minutes or until golden brown. Broil for an extra 5 minutes for an extra crunch.
Take out and enjoy!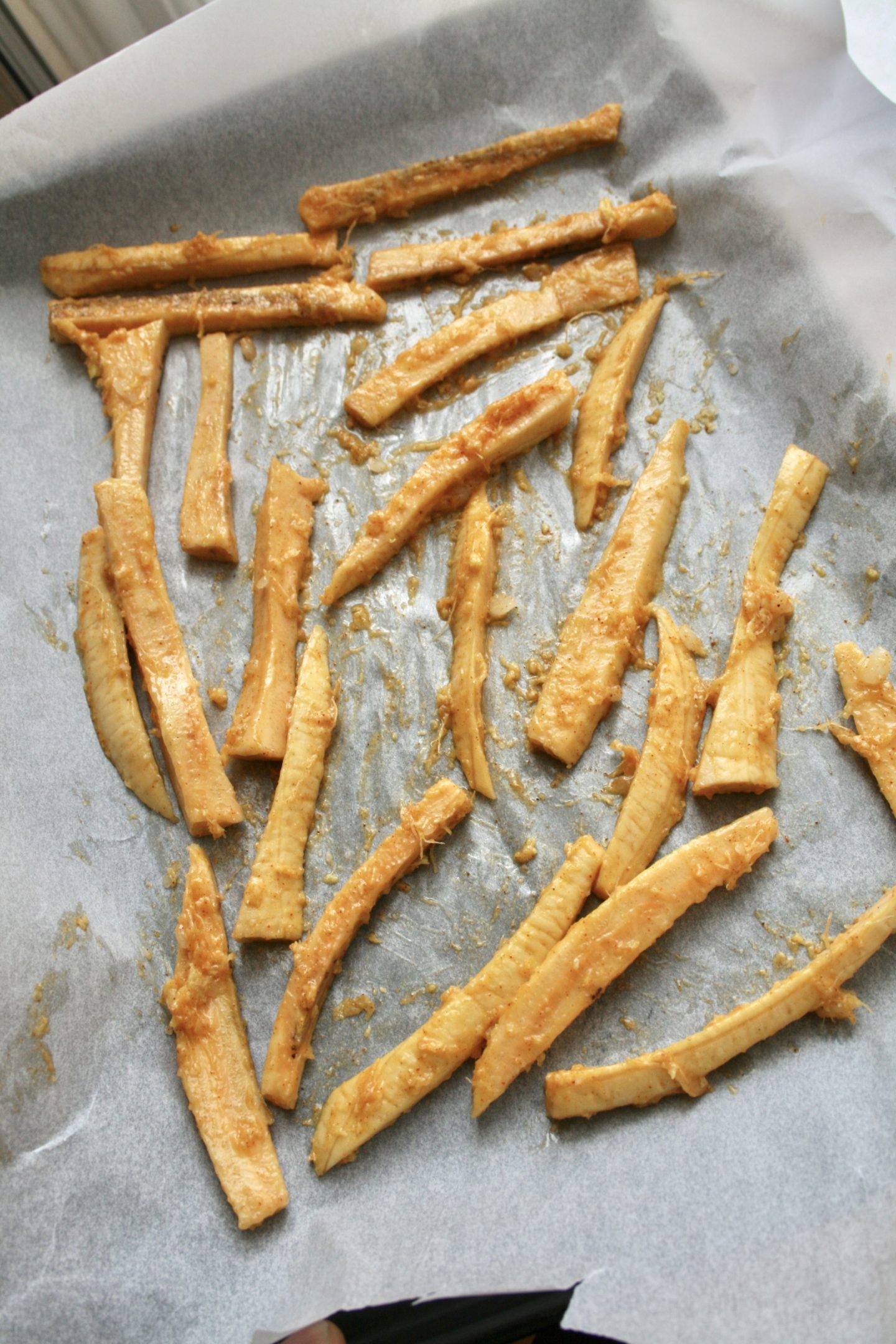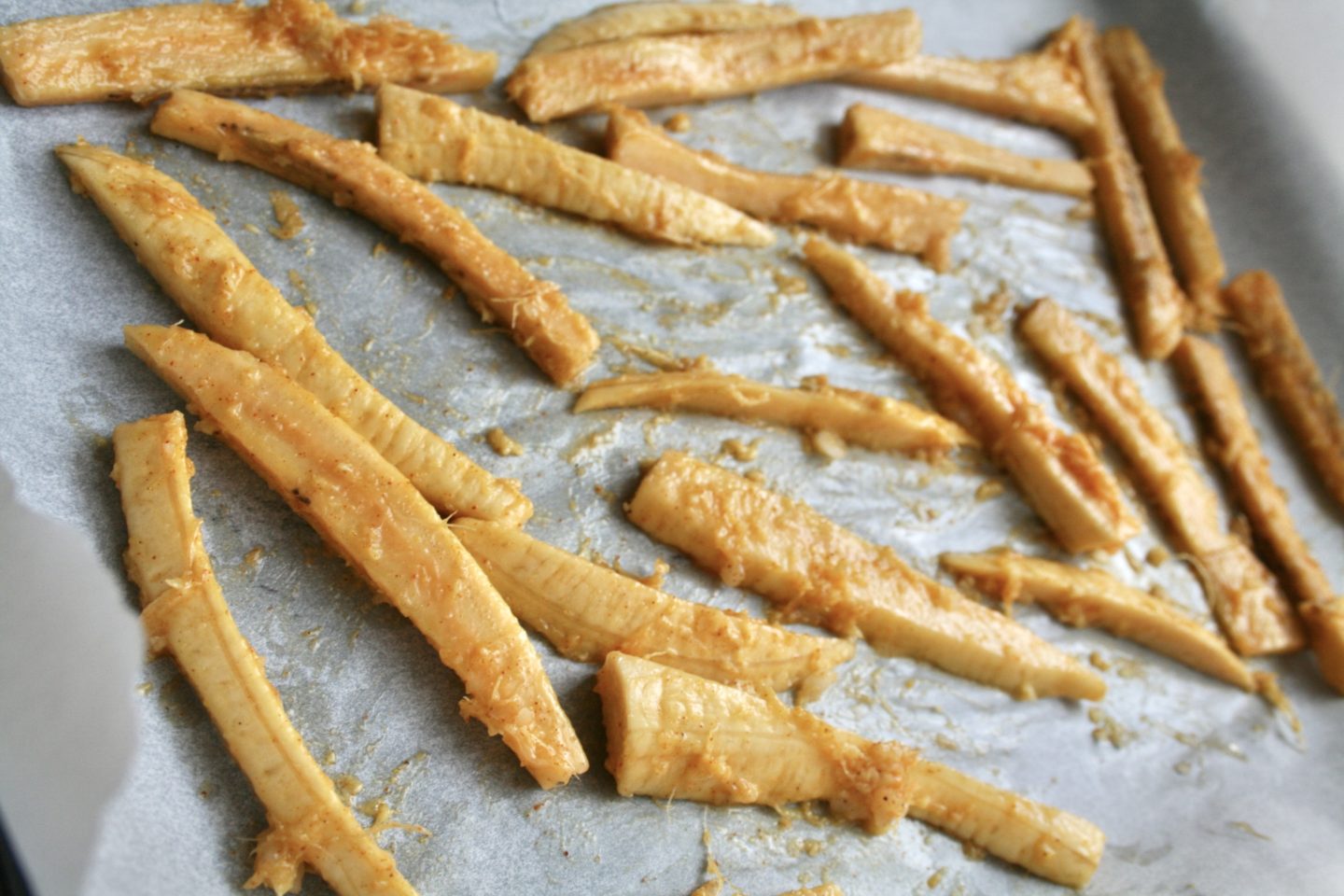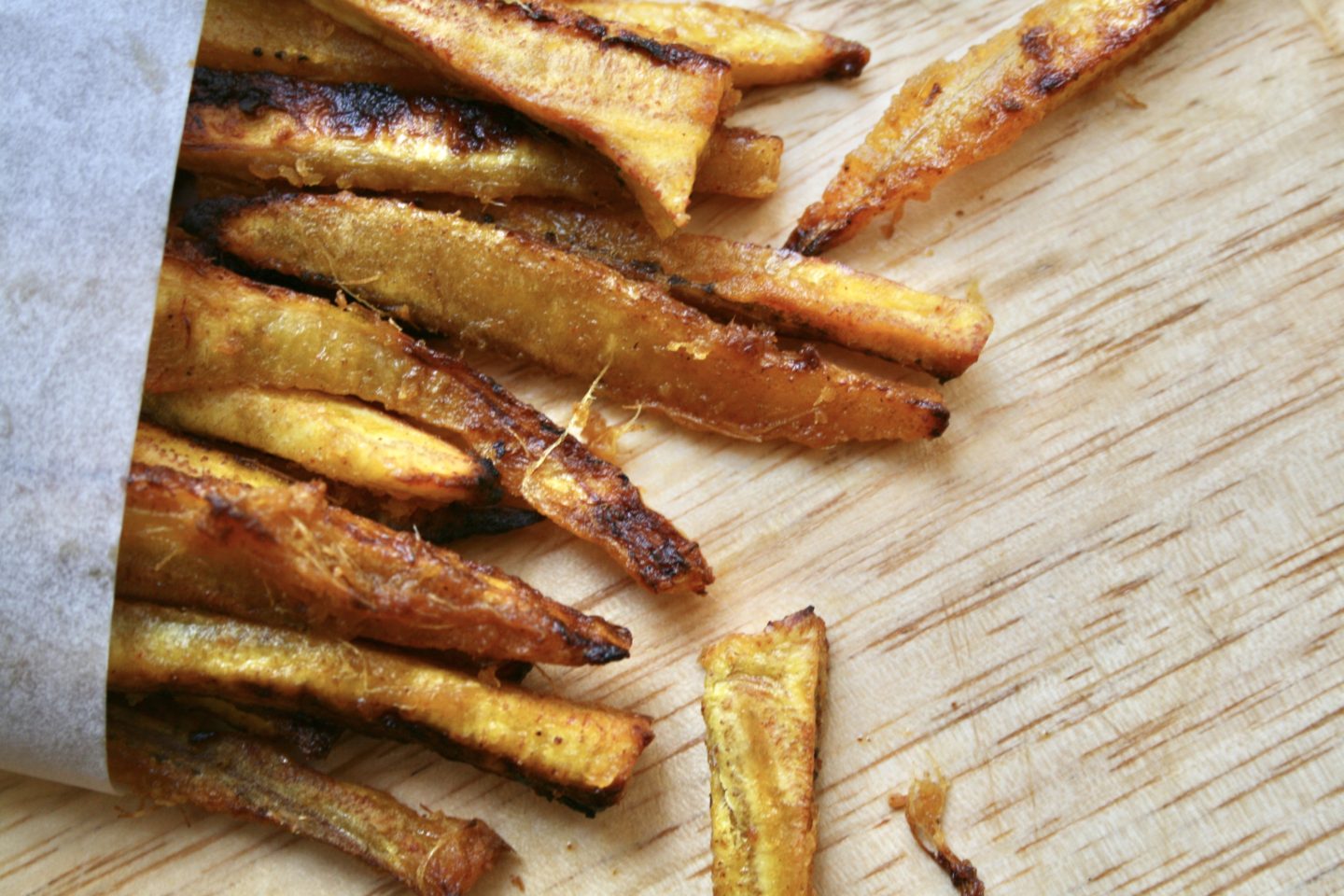 ---
I hope you liked this recipe!
For more like this, don't forget to subscribe!
Bry xo