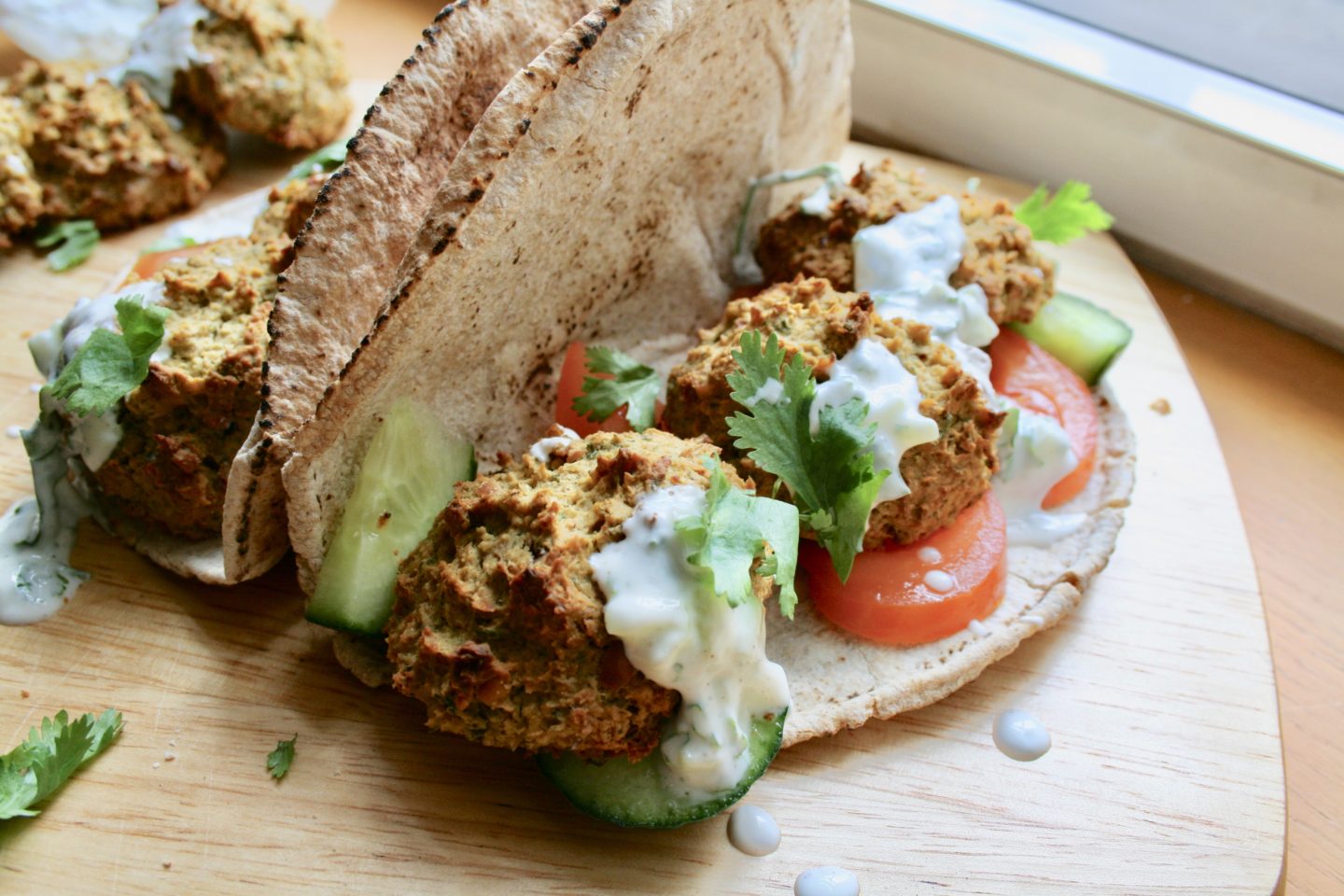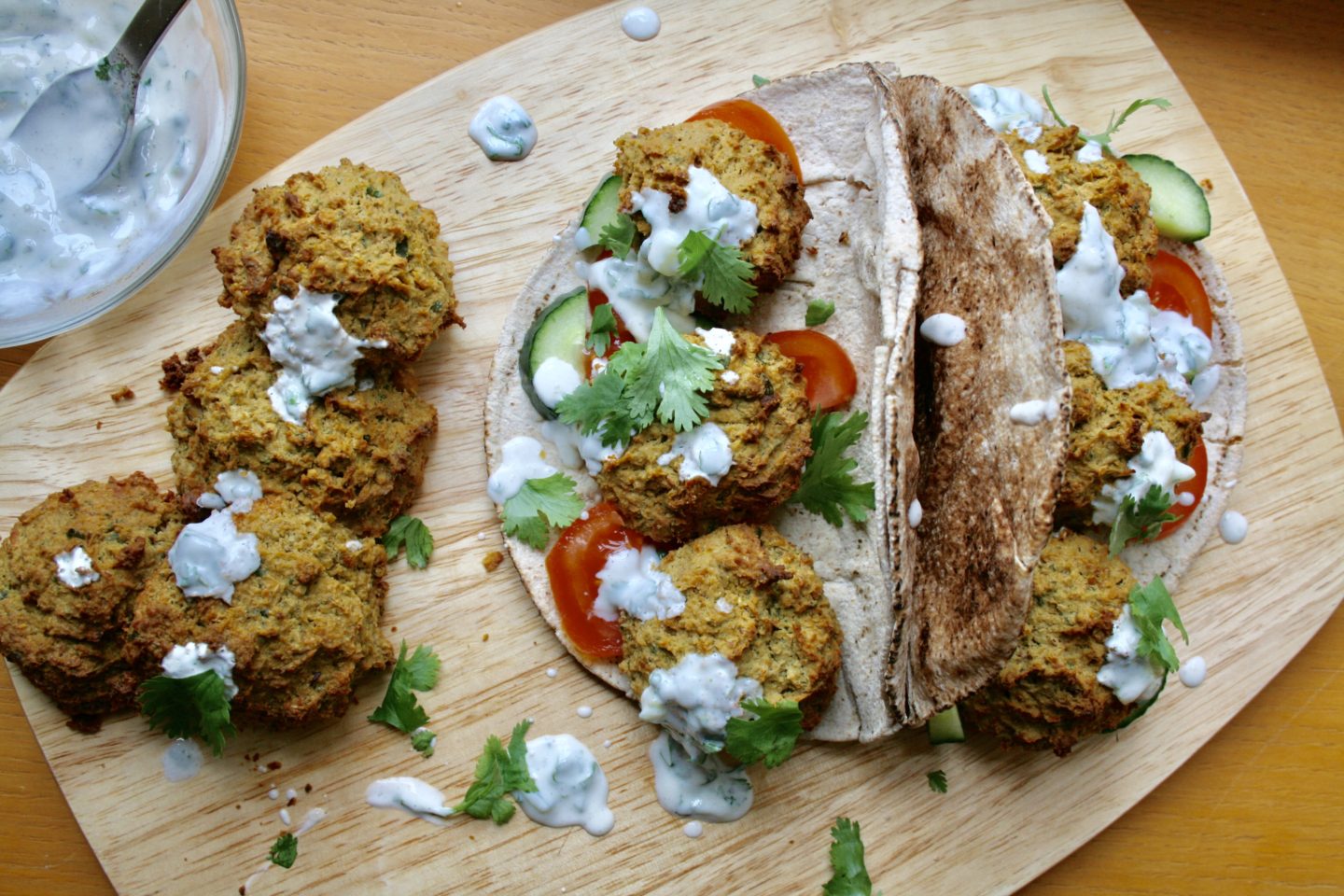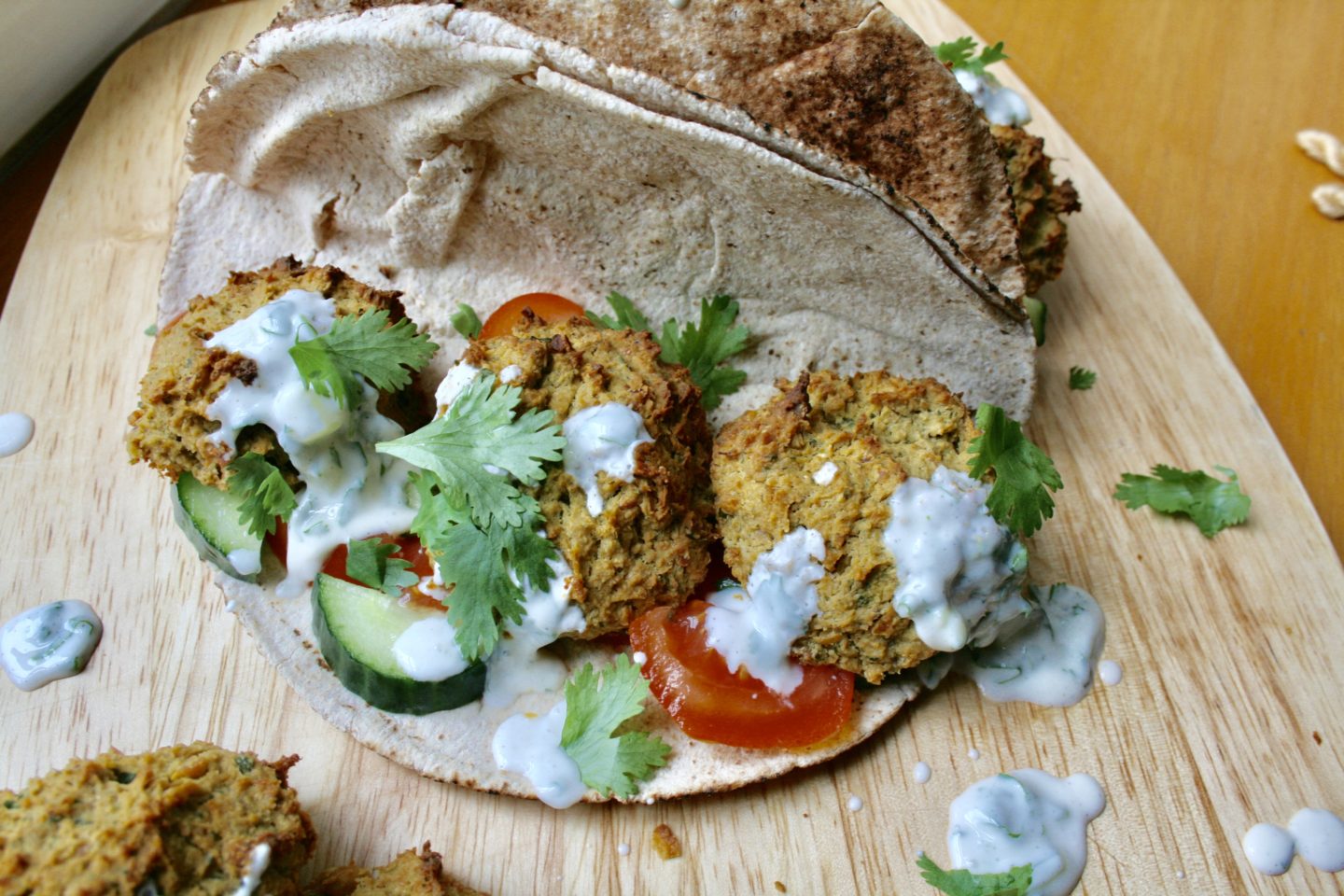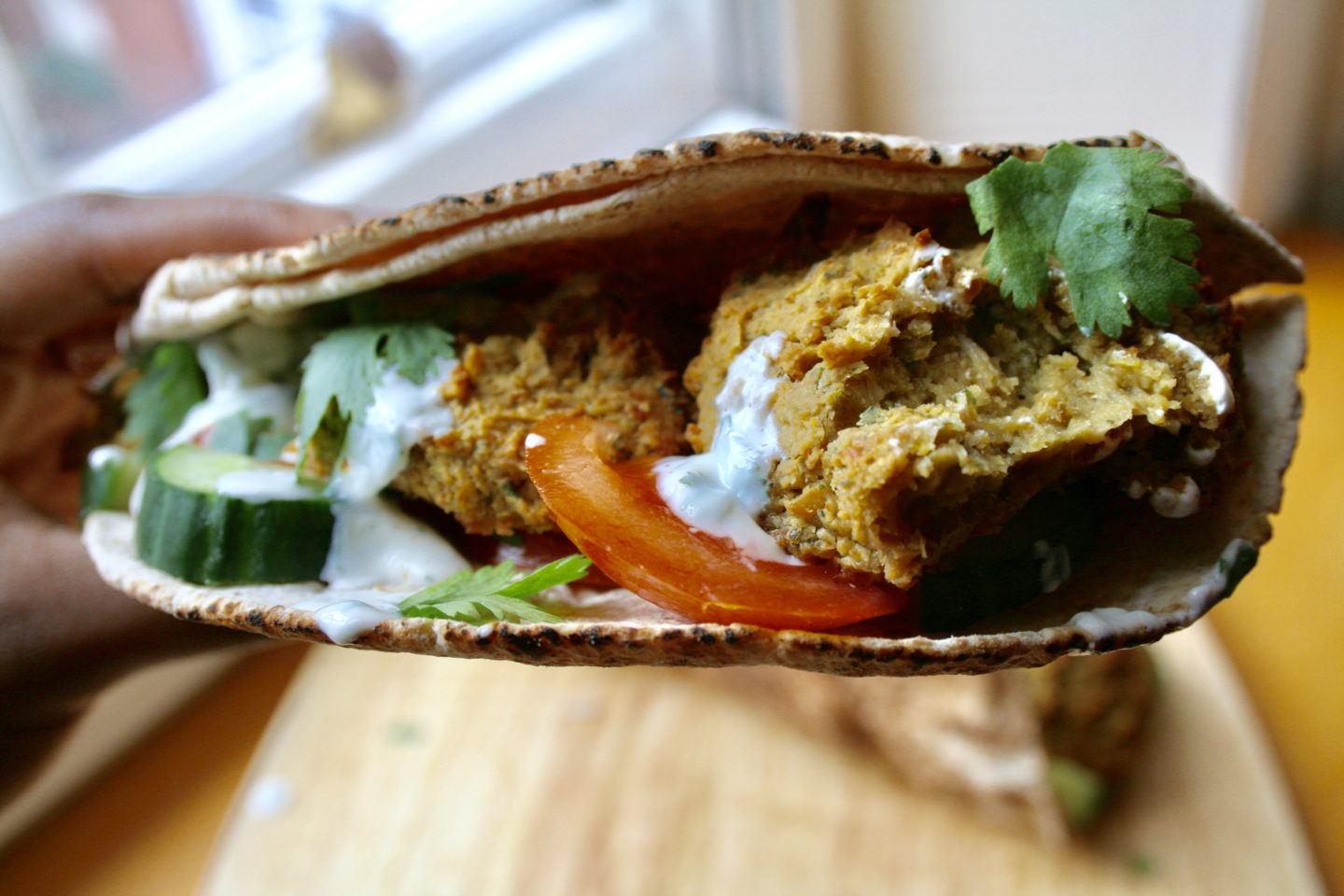 As you all know, one of my favourite ways to "healthify" a naughty dish is by creating a  baked alternative! One of my new favourite fried foods is falafel, a traditional Middle Eastern dish made predominantly out of chickpeas. This food is bean-based and protein-rich, therefore making it  a great healthy option.
The traditional recipe is deep-fried so I decided to bake mine. I had no idea how they would turn out and I was a bit skeptical. However, they were delicious and had a slight crunch on the outside! I still prefer deep-fried falafel but unfortunately can't eat them all the time. This is why I'm glad that I found a healthy alternative that has the taste of traditional falafel yet greater health benefits.
Without further ado, here is the recipe:-
---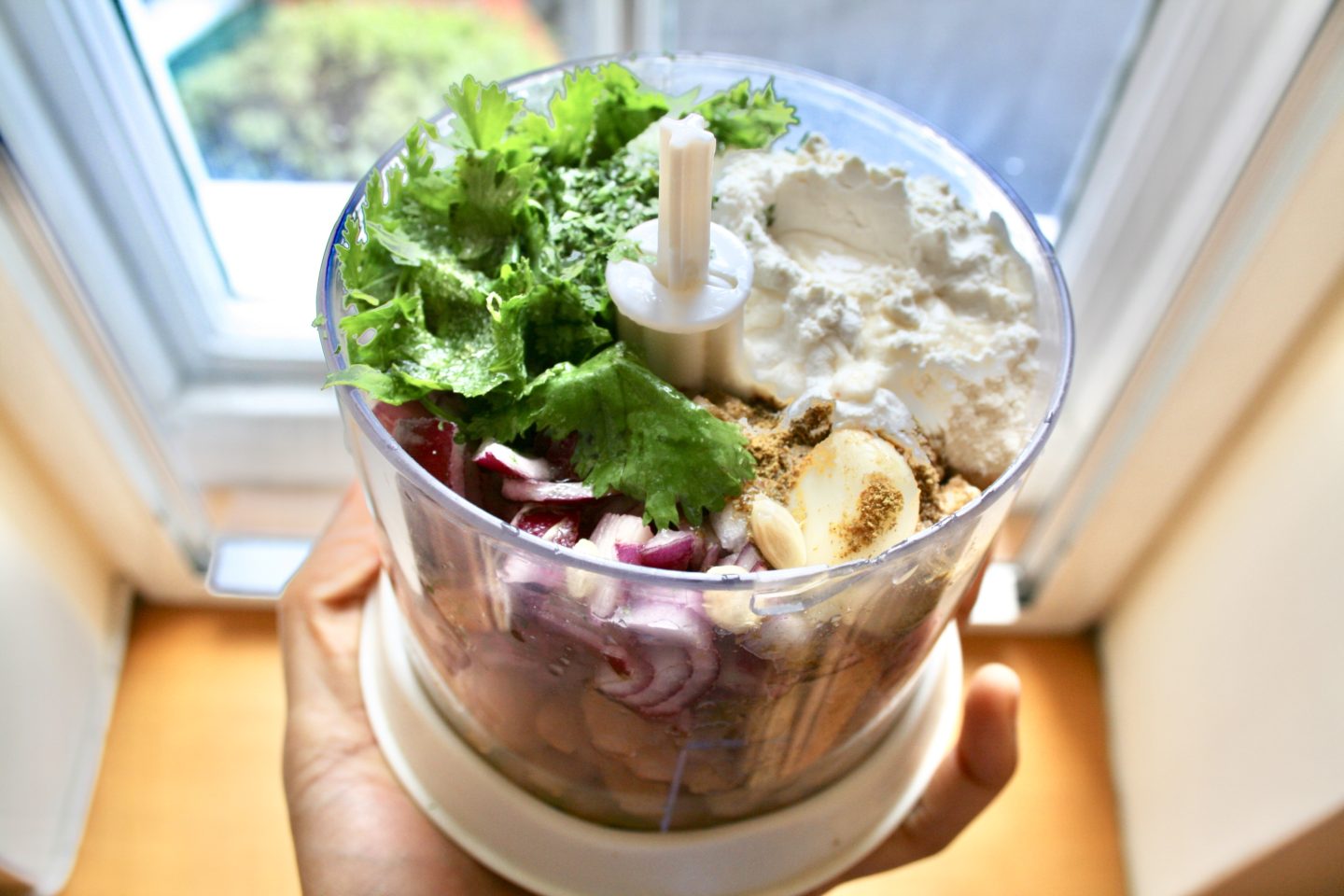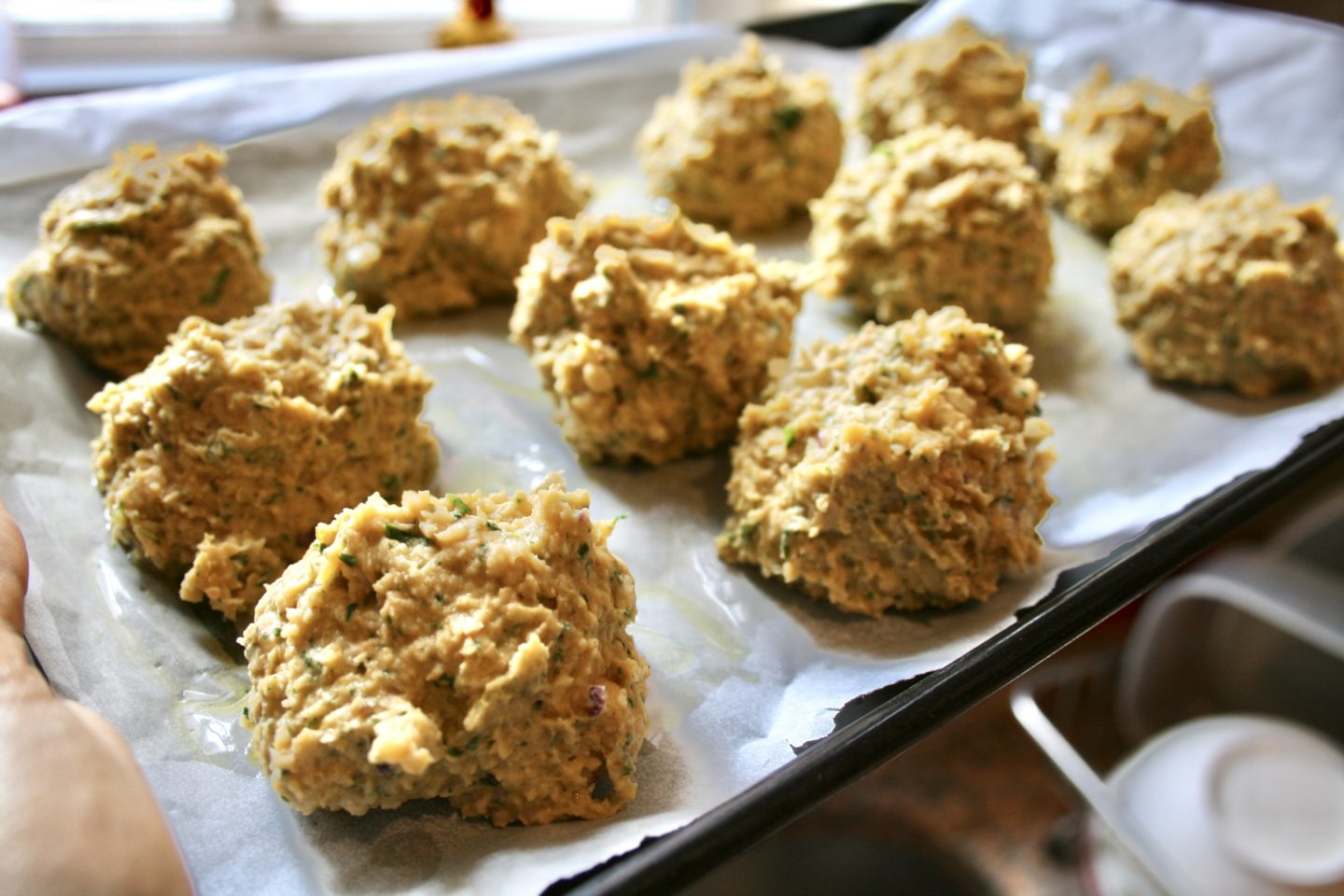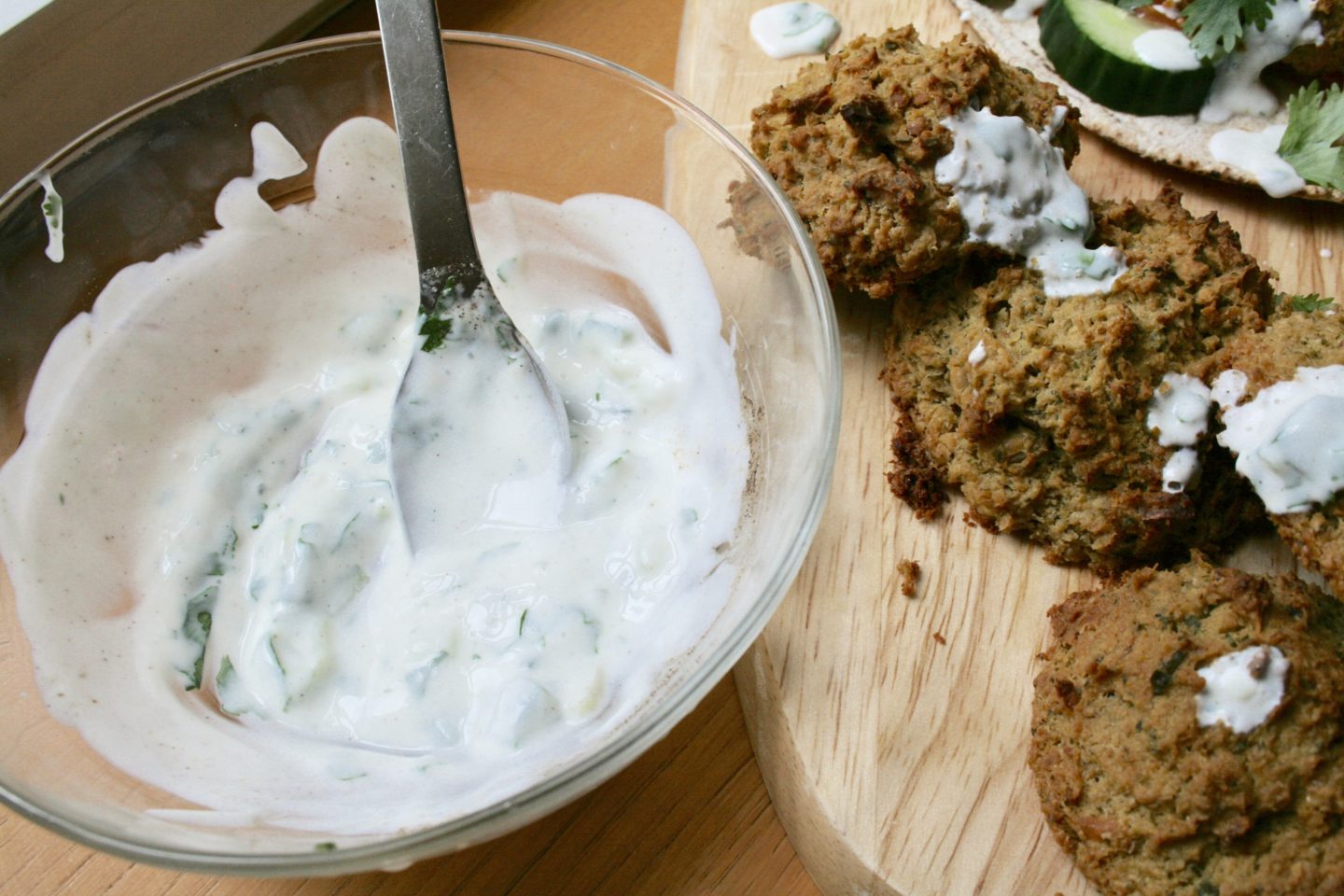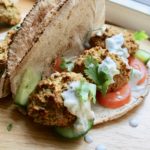 BAKED FALAFEL
A healthy and delicious alternative to the traditional deep-fried dish!
Ingredients
1

can

chickpeas

1/2

red onion

chopped

1

tbsp

white flour

2

garlic cloves

chopped

1/2

handful

fresh flat leaf parsley

chopped

1/2

handfull

coriander leaves

chopped

2

tbsp

olive oil

extra virgin

2

tsp

ground cumin

2

tbsp

lemon juice

3/4

tsp

salt

1 1/2

tsp

baking powder

pita bread

(optional) to serve

cucumber, tomatoes (chopped)

(optional) to serve

Yogurt dressing:- 1 cup greek yogurt, 1 garlic clove (chopped), 1 tbsp fresh parsley, pinch of salt and pepper

(optional) to serve
Instructions
Preheat oven to 180*C. Line a baking tray with grease proof paper and/or olive oil.

Put all your ingredients (apart from the sauce ingredients, pita bread, cucumber and tomatoes) into a food processor and blend until crumbly. Taste and add further quantities of ingredients if needed.

Mould into small balls and place on a baking tray.

Place in the oven for 30 minutes or until golden brown.

While the falafel bakes, make your sauce by combining your sauce ingredients.

When the falafel is ready, assemble by placing in pitta bread with chopped tomatoes and cucumber as well as the yogurt sauce.
---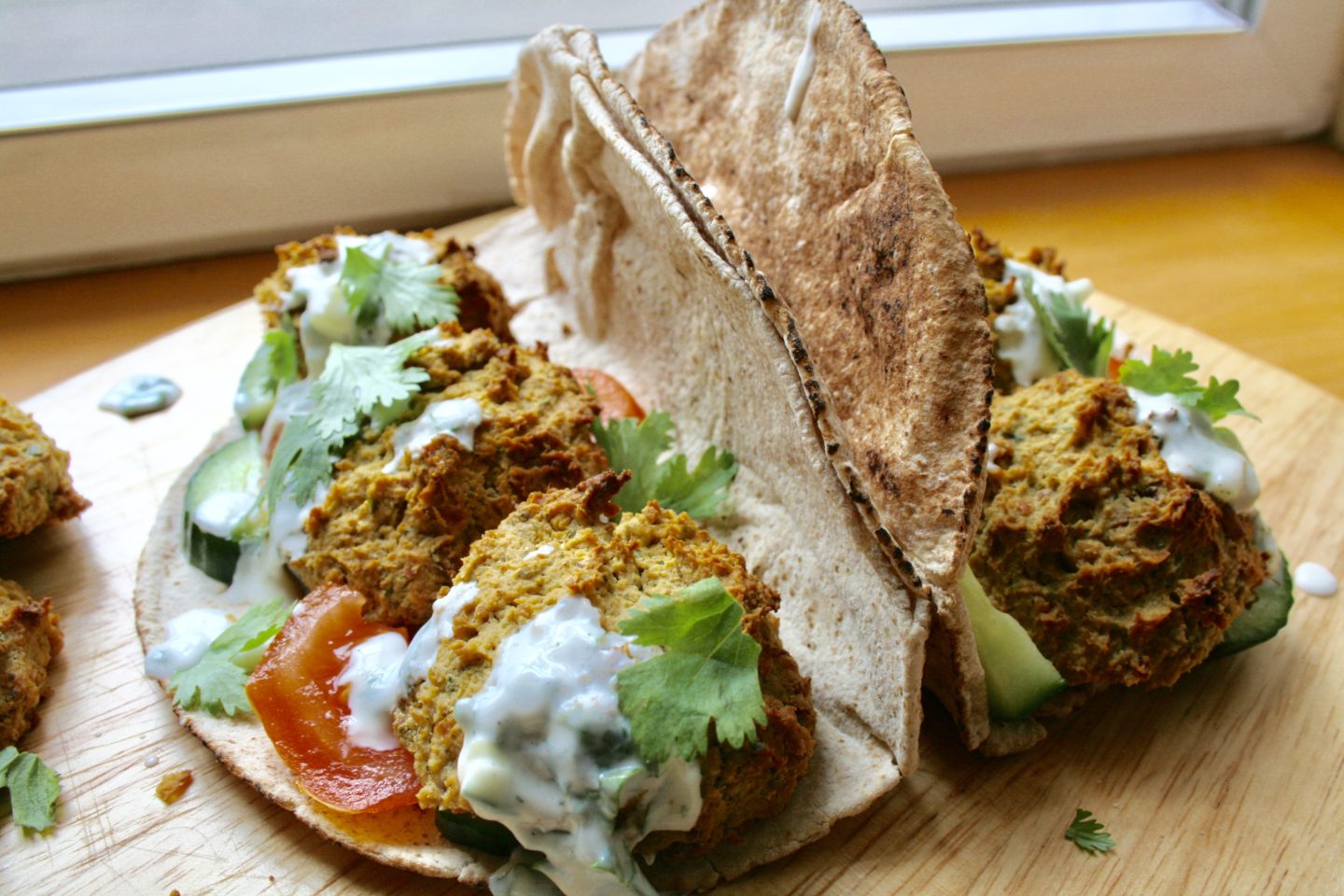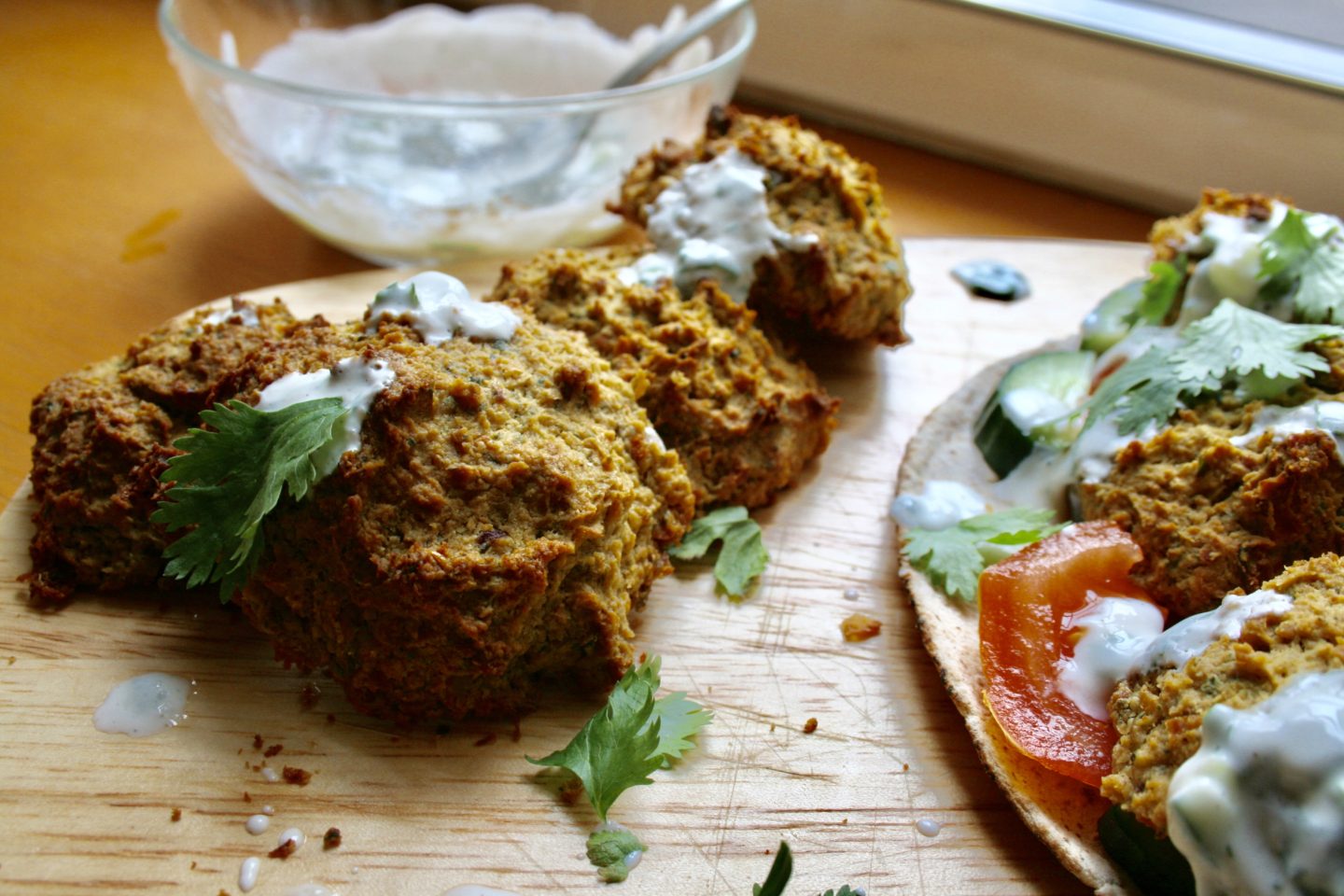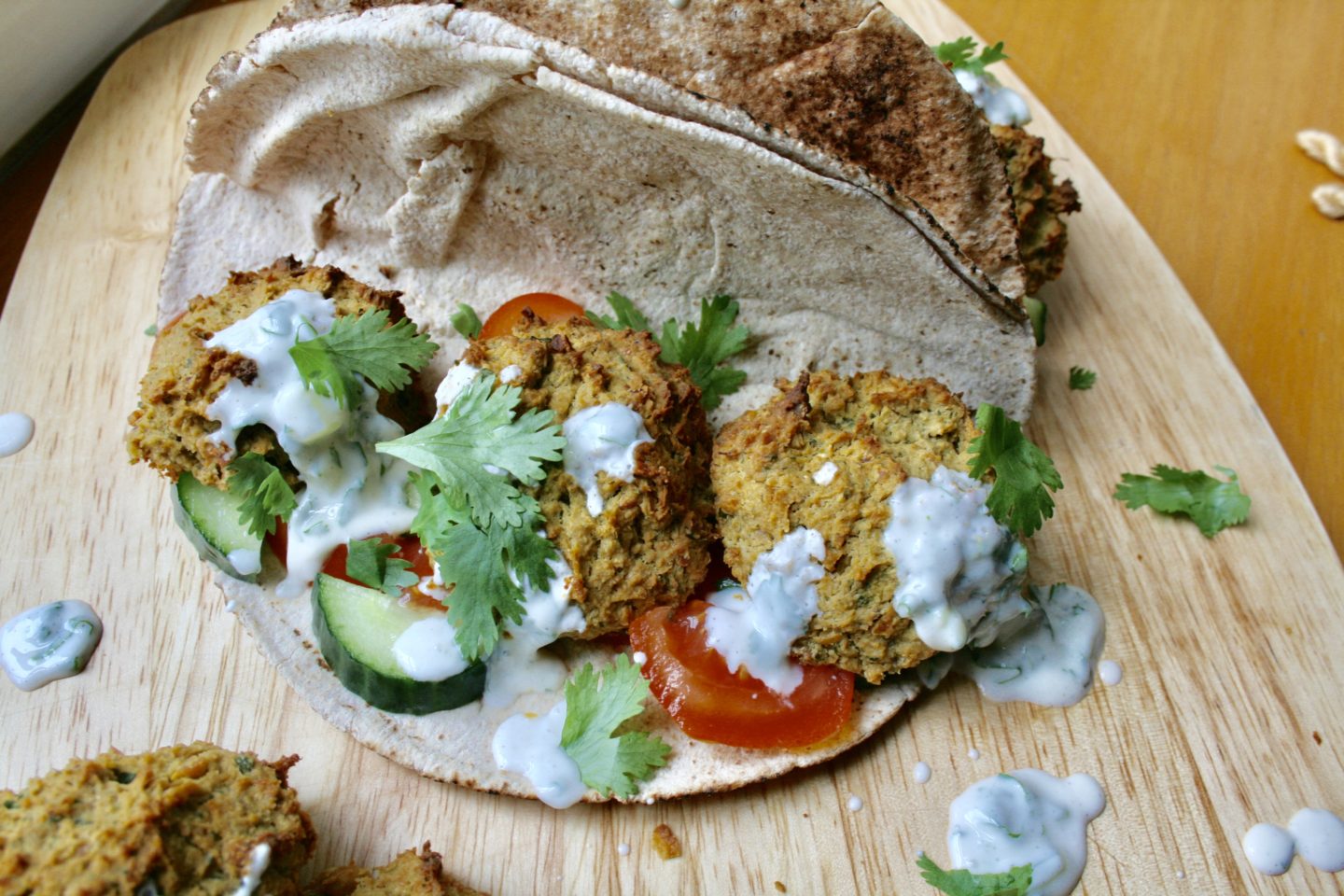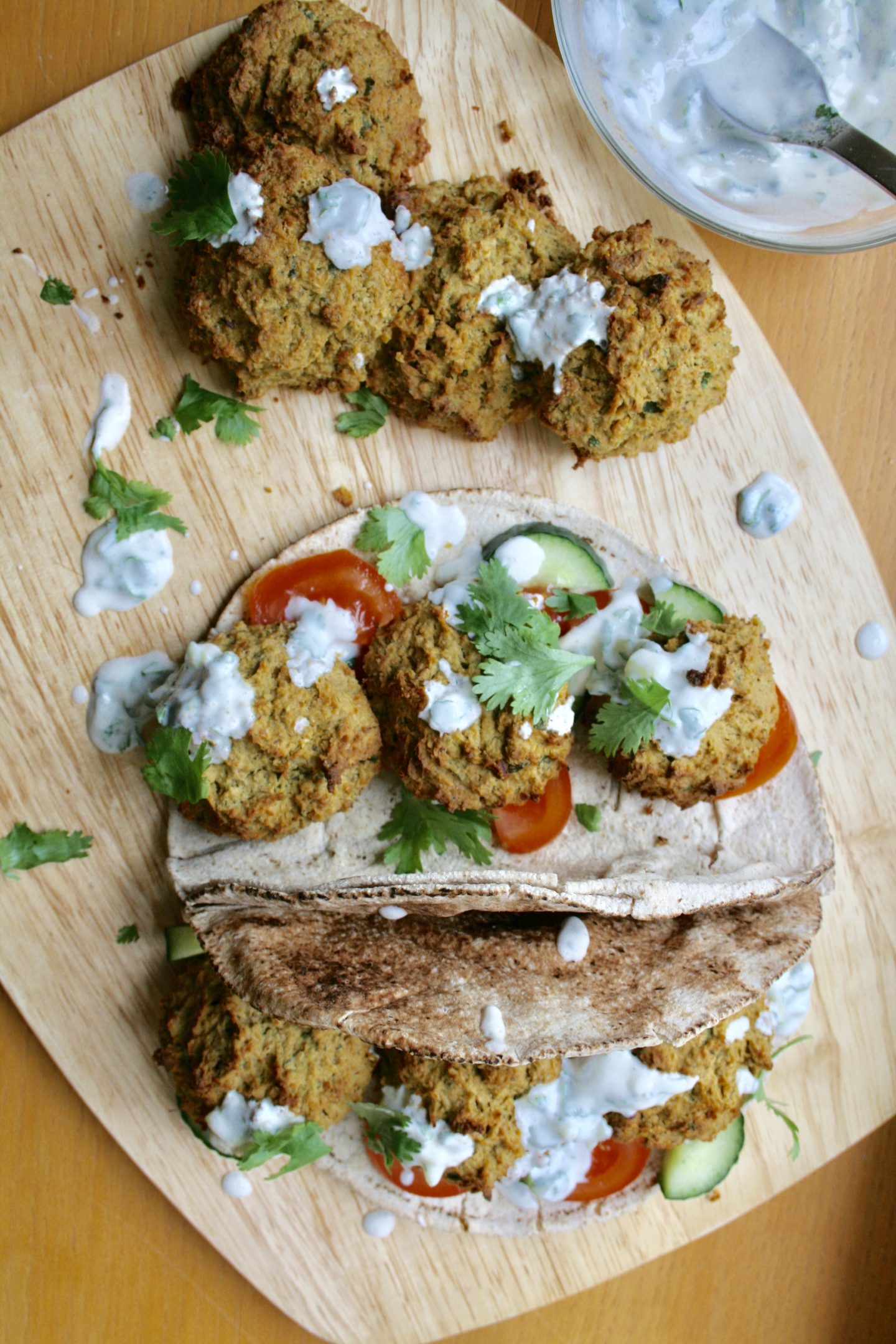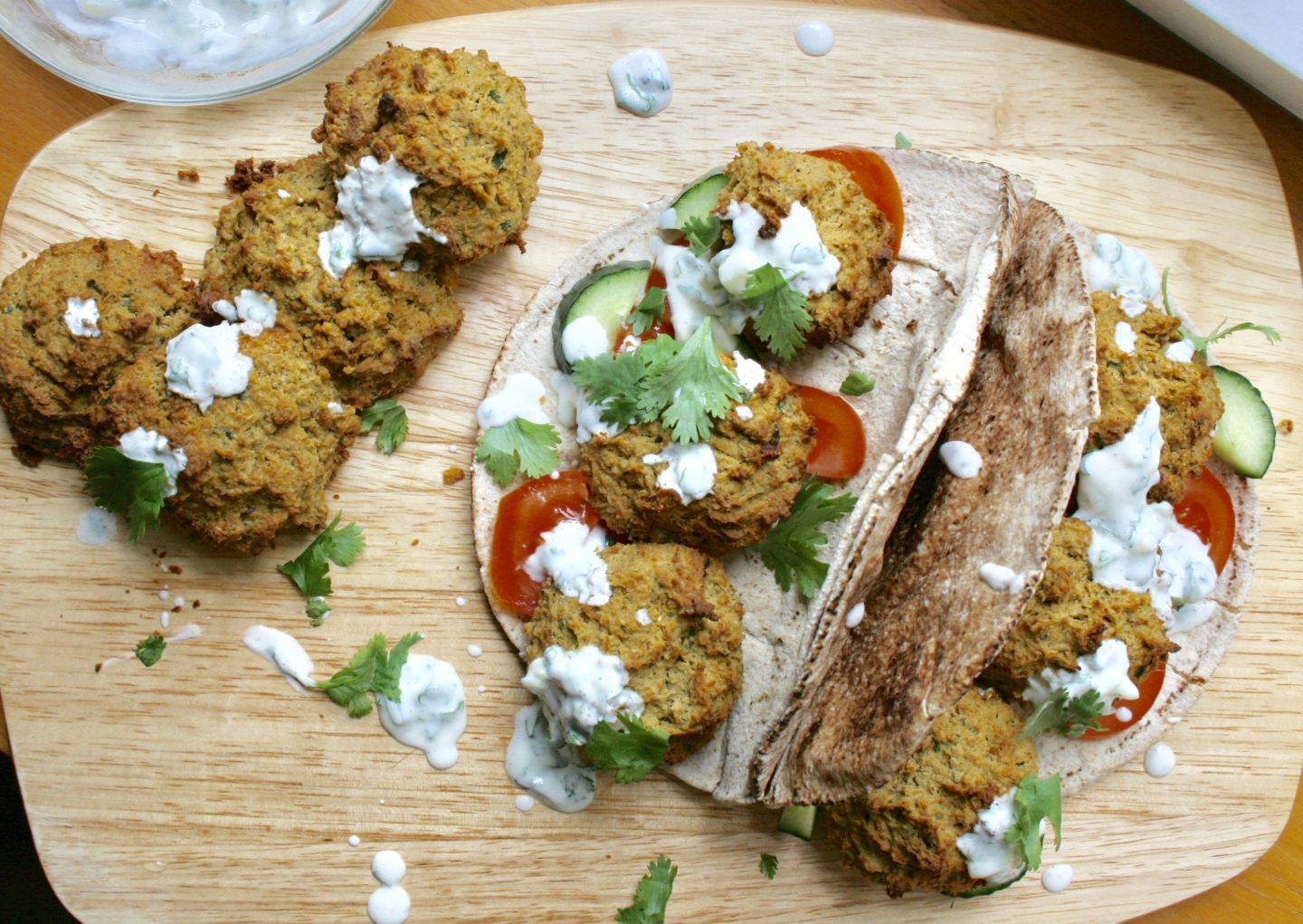 I hope you liked this recipe!
Don't forget to follow my social media and subscribe!
Bry xo