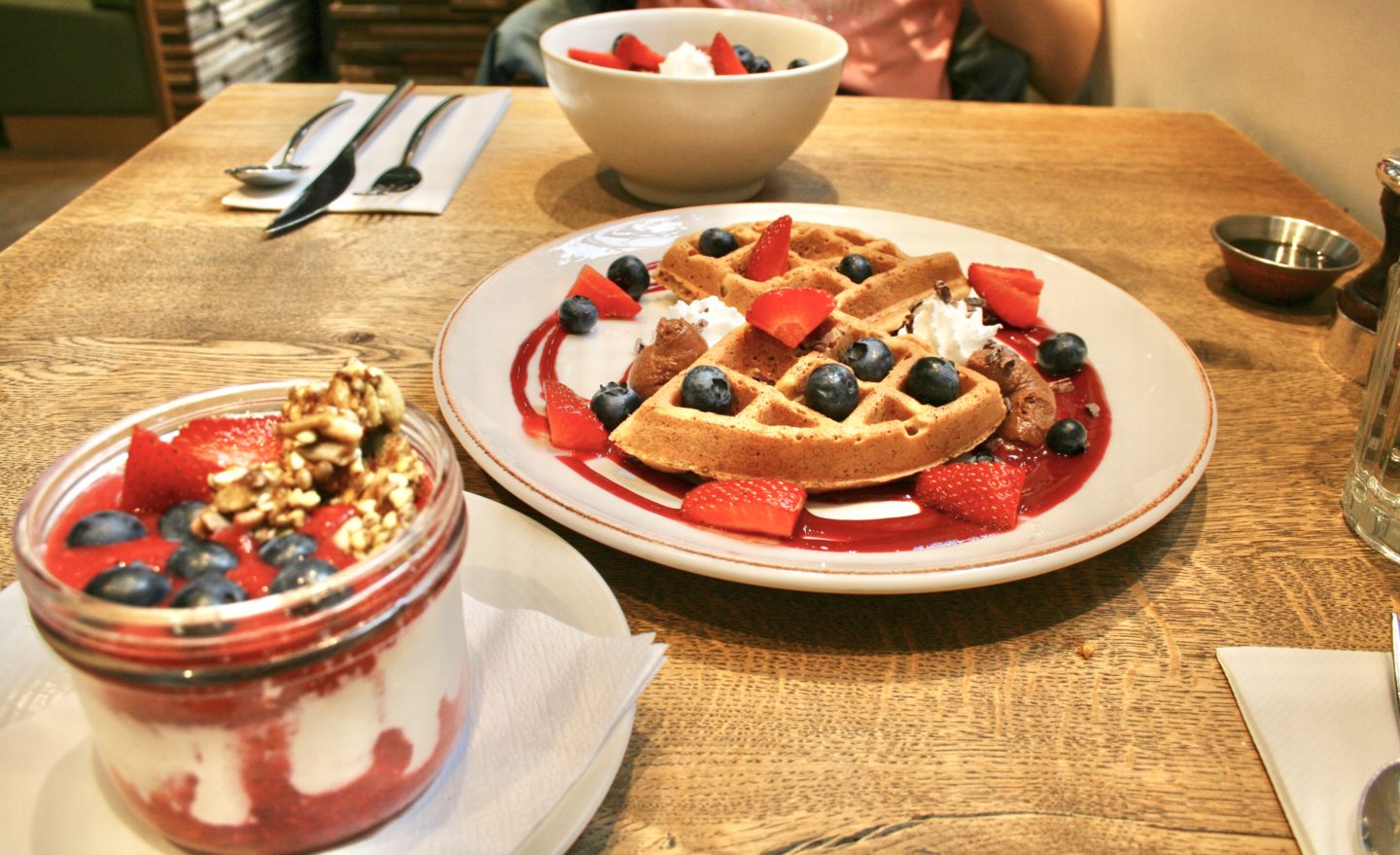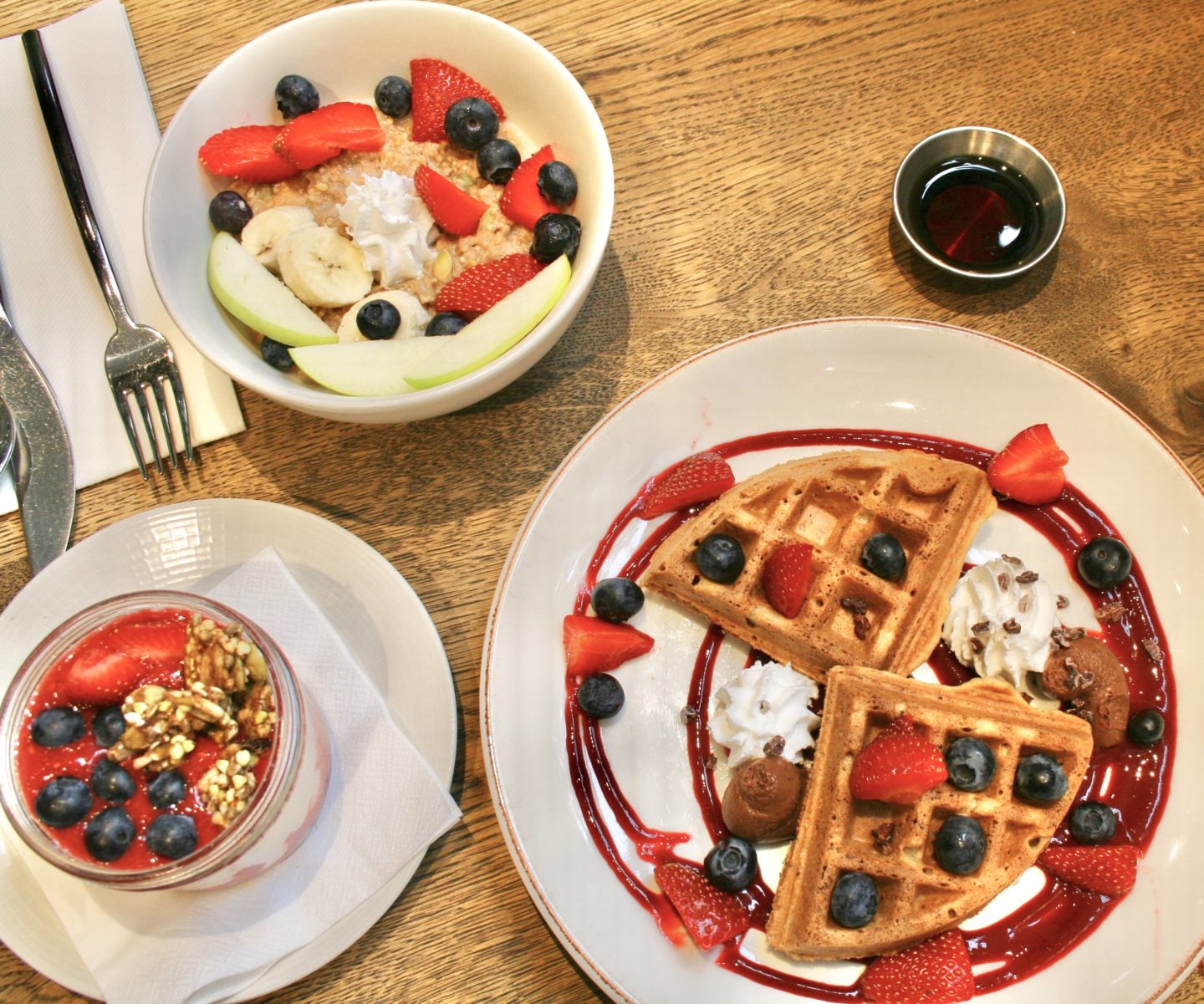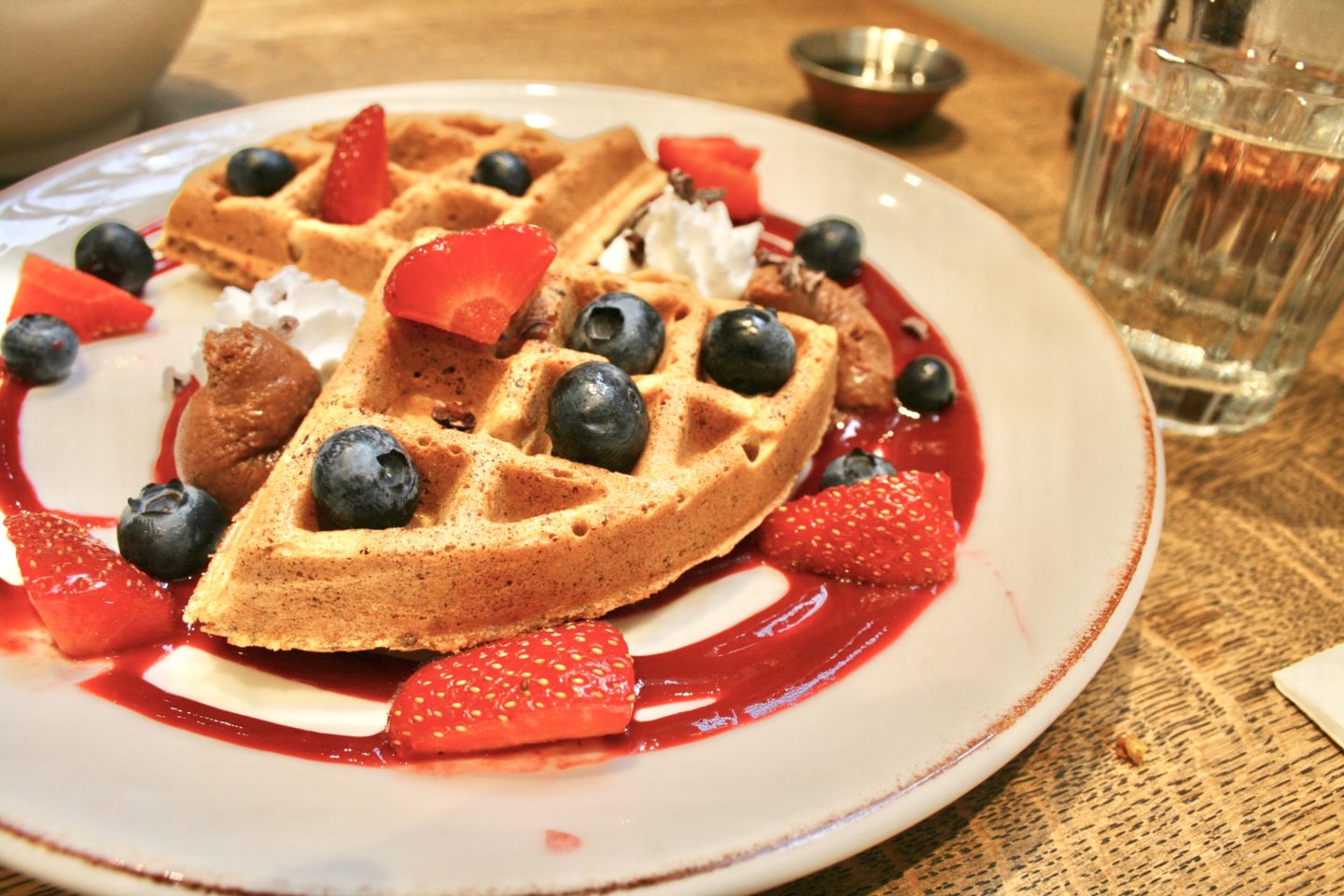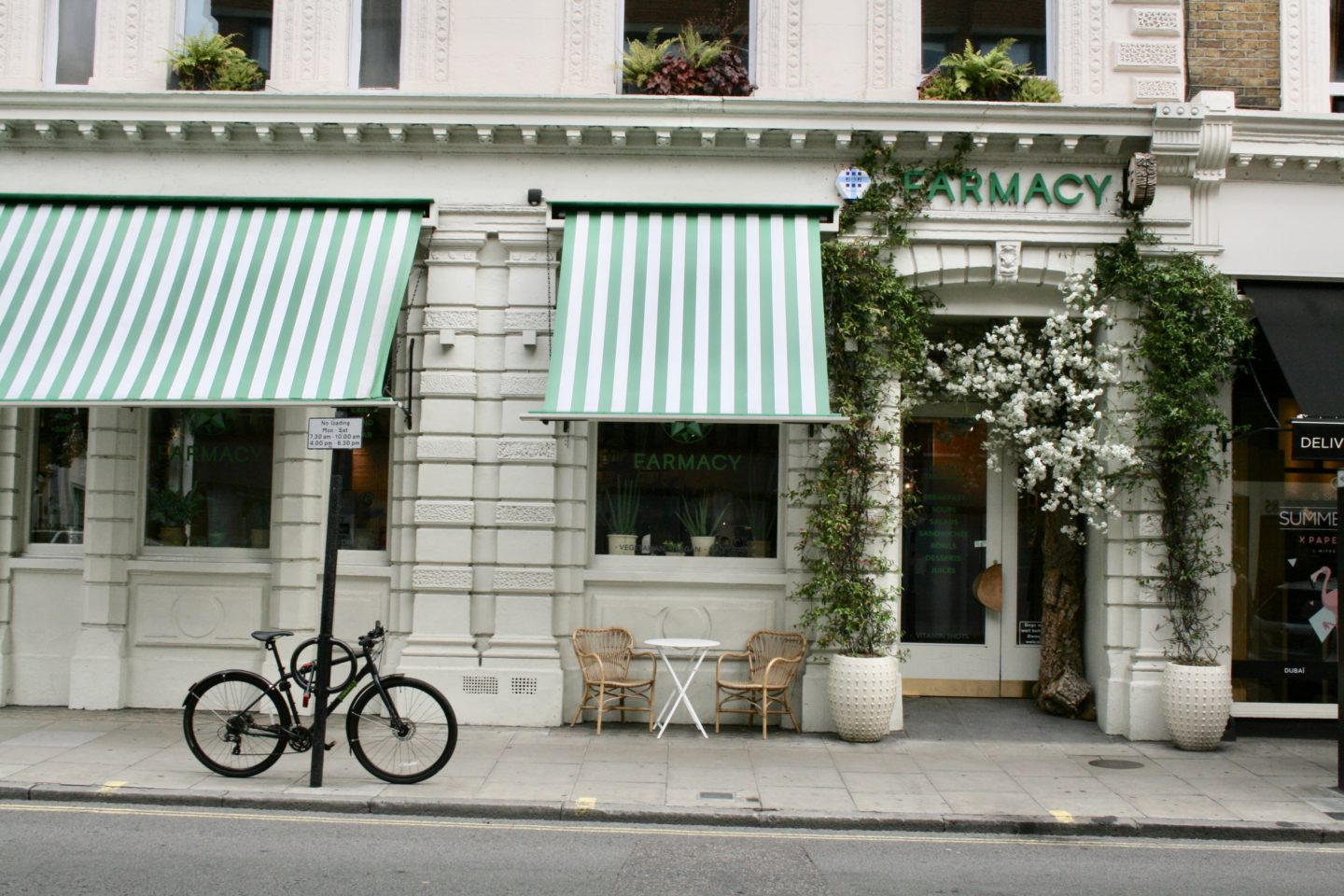 Welcome to the third post in my Come Eat Healthy With Me Series! On today's menu is Farmacy, Notting Hill. Now, Notting Hill is the LA of London as it's filled with loads and loads of healthy, organic cafe's and restaurants. It seems to me like one of the most popular restaurants in the area is Farmacy and its aesthetic definitely gives life to the neighbourhood.
Farmacy is open for breakfast, lunch and dinner and it features delicious, plant-based dished from different parts of the world. It's perfect if you're a vegan, vegetarian, lactose intolerant or just looking to eat a light bite! It prides itself in its fresh, organic ingredients and the interior of the restaurant definitely reflects this. The interior of the restaurant was reminiscent of a jungle. No joke, there were green plants and wooden accents everywhere! By the time I made my way through the green pathways of the restaurant to my table, I was ready for a healthy, light meal.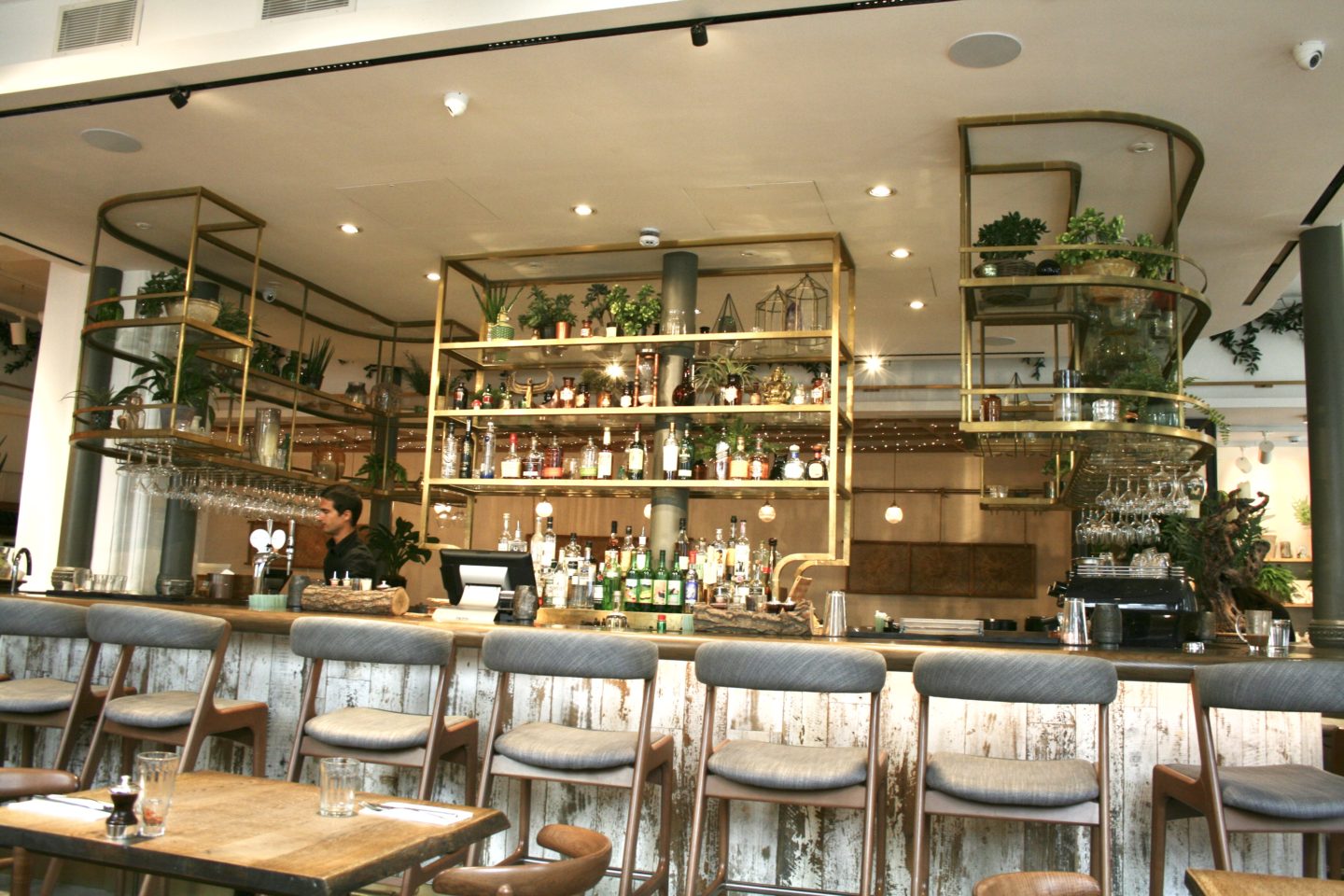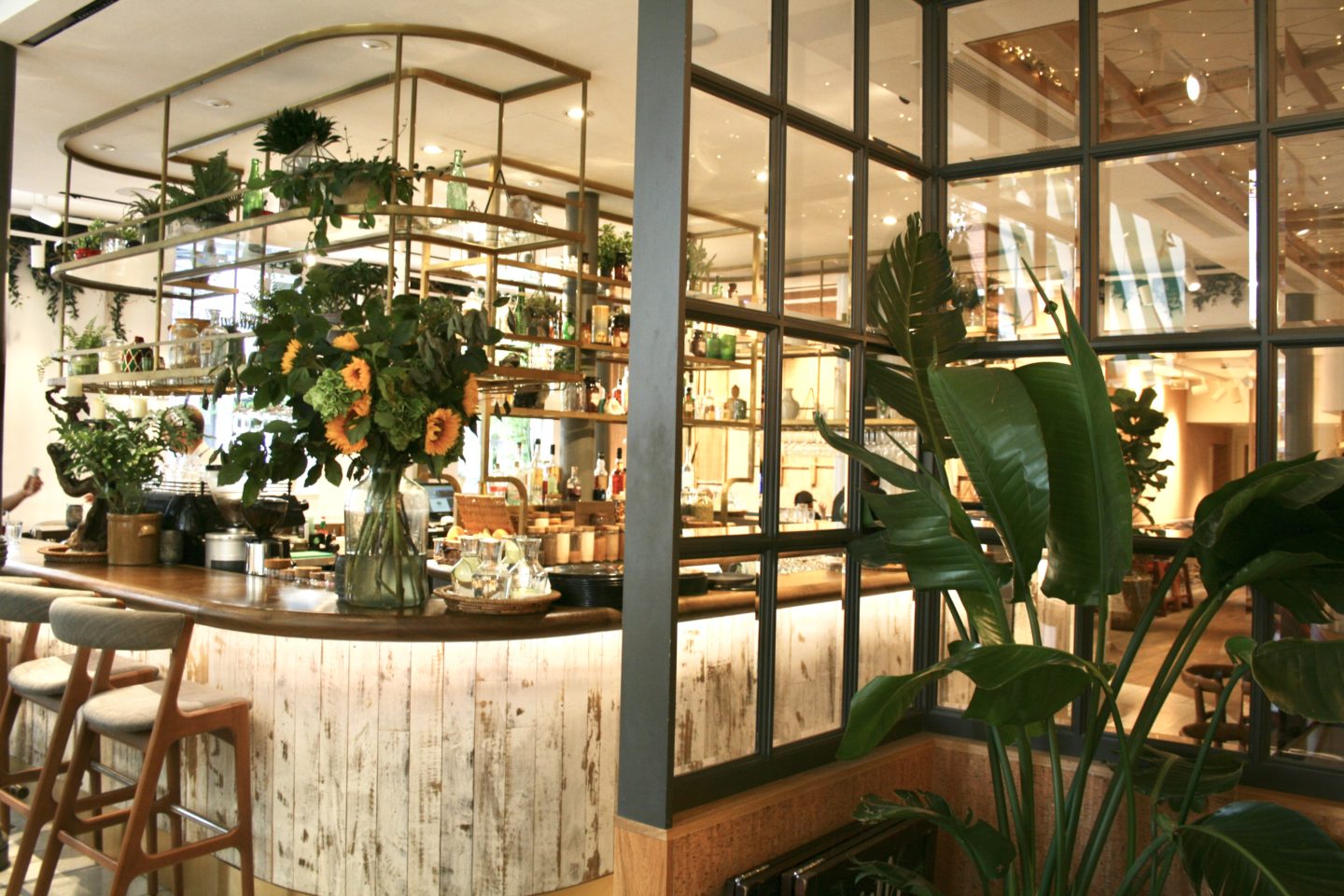 I visited Farmacy for breakfast because I love me a healthy brekkie! Also, I was having a sweet tooth that morning so I killed two birds with one stone, I guess haha. The dishes on the breakfast menu were relatively affordable with the most expensive dish costing £14 (English Breakfast). Coming to think about it, £14 for a full English is quite expensive but knowing that the ingredients were natural and healthier than the traditional 1000 calorie dish made it more acceptable. I tried three dishes and I can't wait to try some more but for now, here is what I thought of the dishes I tried from the breakfast menu:-
---
1) Chocolate Chip Warrior Waffles
First to be reviewed is the Chocolate Chip Warrior Waffles dish! As soon as I saw this on the menu I knew I had to try it! Healthy chocolate waffles? Yes please! This dish is gluten-free and vegan and contained 100% gluten-free oats, sun warrior protein and chia seeds served with fresh berries, housemate nutella chocolate spread and coconut 'yogurt'.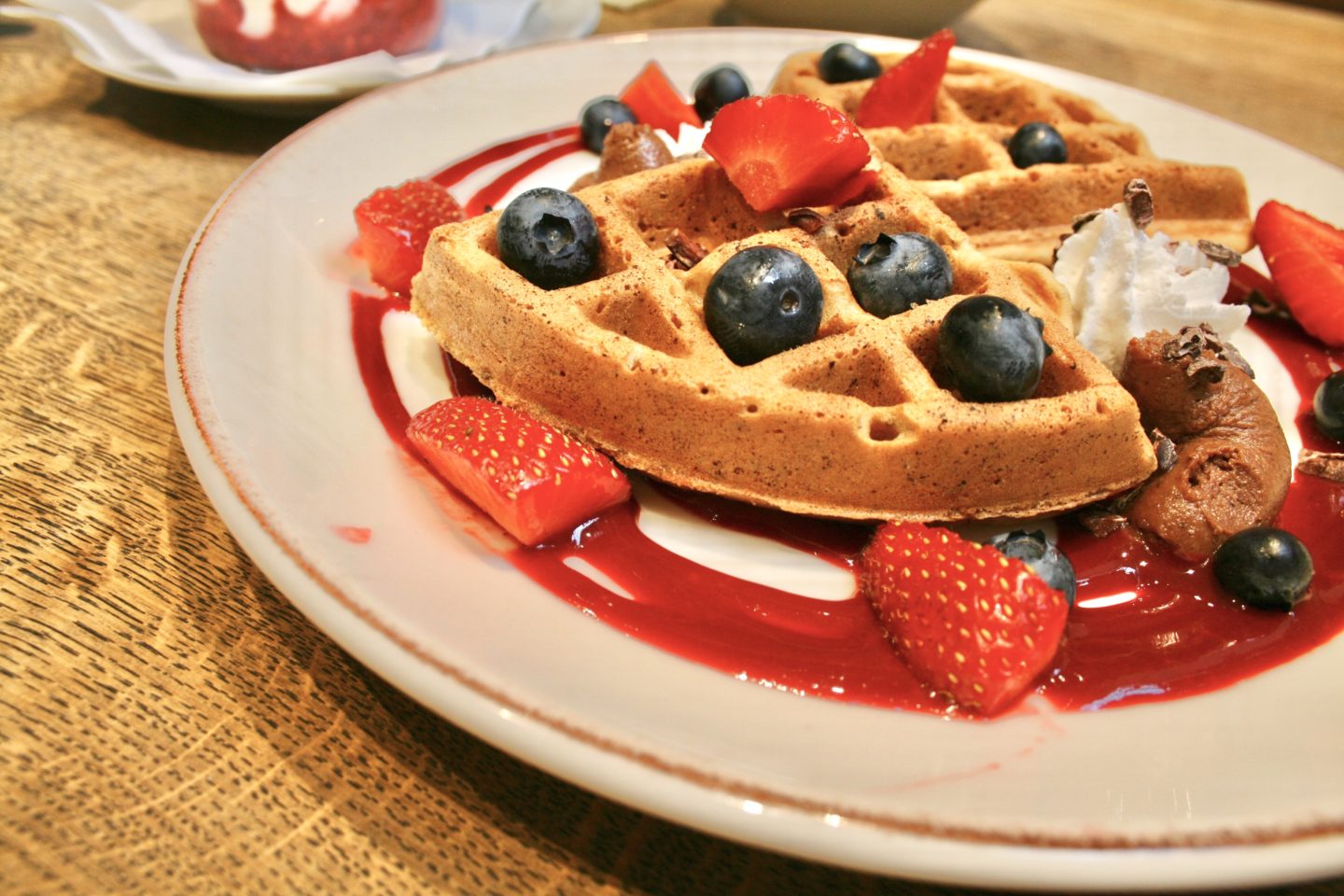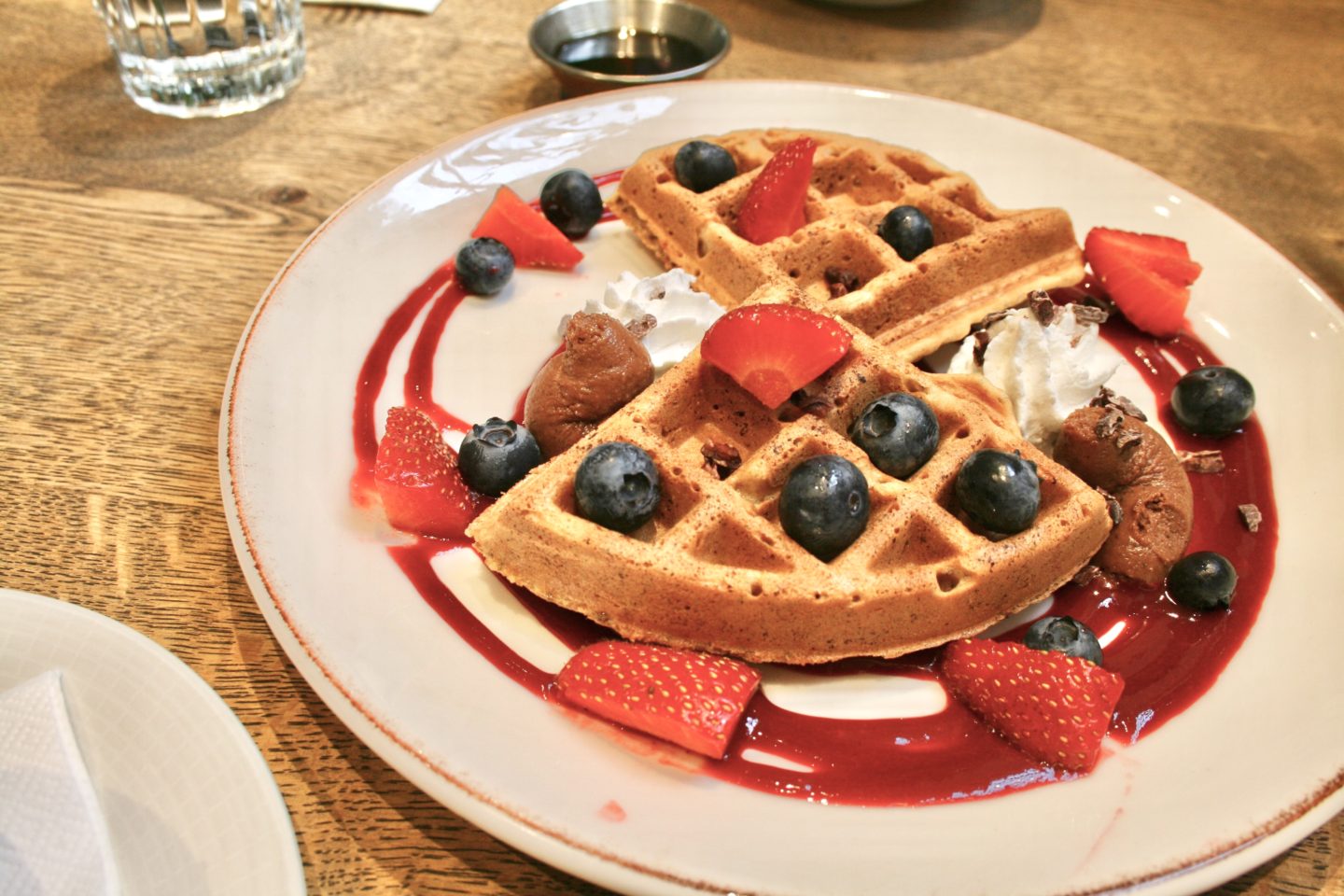 When the dish arrived, it looked so sweet and chocolatey and I was in awe… until I took the first bite. Honestly, it took me a while to taste the chocolate in the waffles and when it hit, it was very subtle. I did, however, like the soft texture of the waffles and the berries to accompany them were great. The coconut yogurt was unique and although I'm not the biggest fan of coconut flavoured foods, it was pleasant.
There were some cacao nibs on the plate, guys! If you read my last Come Eat Health With Me post, you will know that I didn't exactly have a pleasant experience with cacao nibs so I've stayed away from them since.
In all, the dish was plain and it didn't live up to the chocolate image that I pictured. The portion was very small and after eating it I was still hungry. Thank goodness I had some more food to try.  I did like that I didn't feel guilty after eating the dish as it was so light. I would give this dish a 5/10. 
---
2) Activated Porridge
The second dish I tried was the Activated Porridge, also vegan and containing oats, quinoa, superseeds, cooked tiger nut milk topped with fruit and coconut yogurt. I never ever order oats when I'm out because I don't see the point when I can make a delicious bowl at home but I though I would give it a try.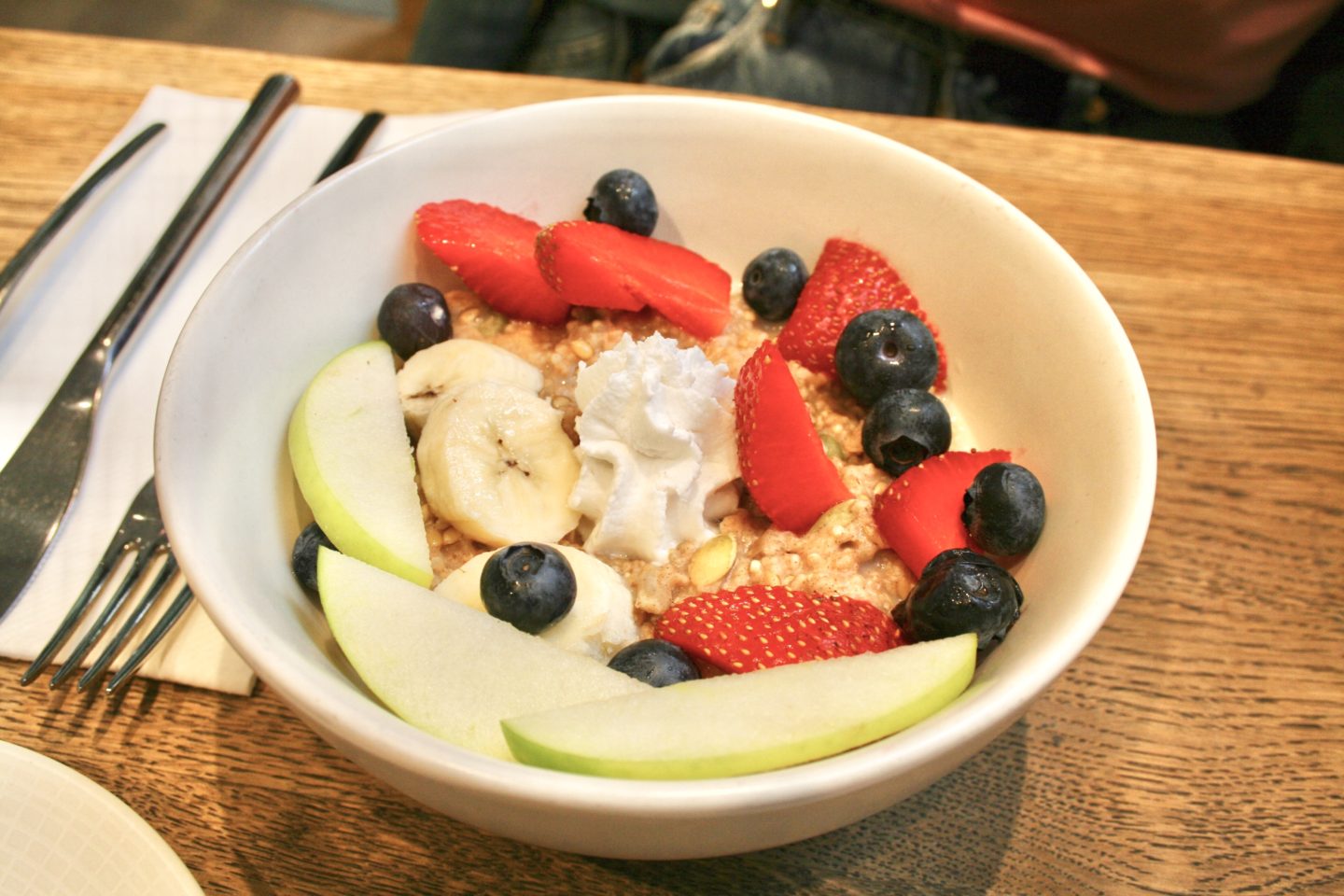 This dish was okay.  It needed a lot of syrup for some added flavour. I'm not sure I could catch the flavour of the tiger nut milk which is actually what I was looking forward to. The bowl, however, made me feel very full yet still light. I loved the coconut yogurt that came with it and the different textures from the quinoa and oats. I don't think I would order it again because I feel like I would rather make a delicious bowl at home.
I would rate it a 5/10. 
---
3) Sweet Berry Probiotic Yogurt
The last dish I tried was the sweet berry probiotic yogurt. This dish contained homemade probiotic cashew 'yogurt', fresh berries and chia berry jam, with sprouted buckwheat granola. This was probably my favourite out of the three dishes. I hadn't tried probiotic yogurt before and it had a unique texture that I really enjoyed. I loved the buckwheat granola. It was sweet and had a perfect crunch to it. The berries of course accompanied the dish perfectly and I would order this again for sure!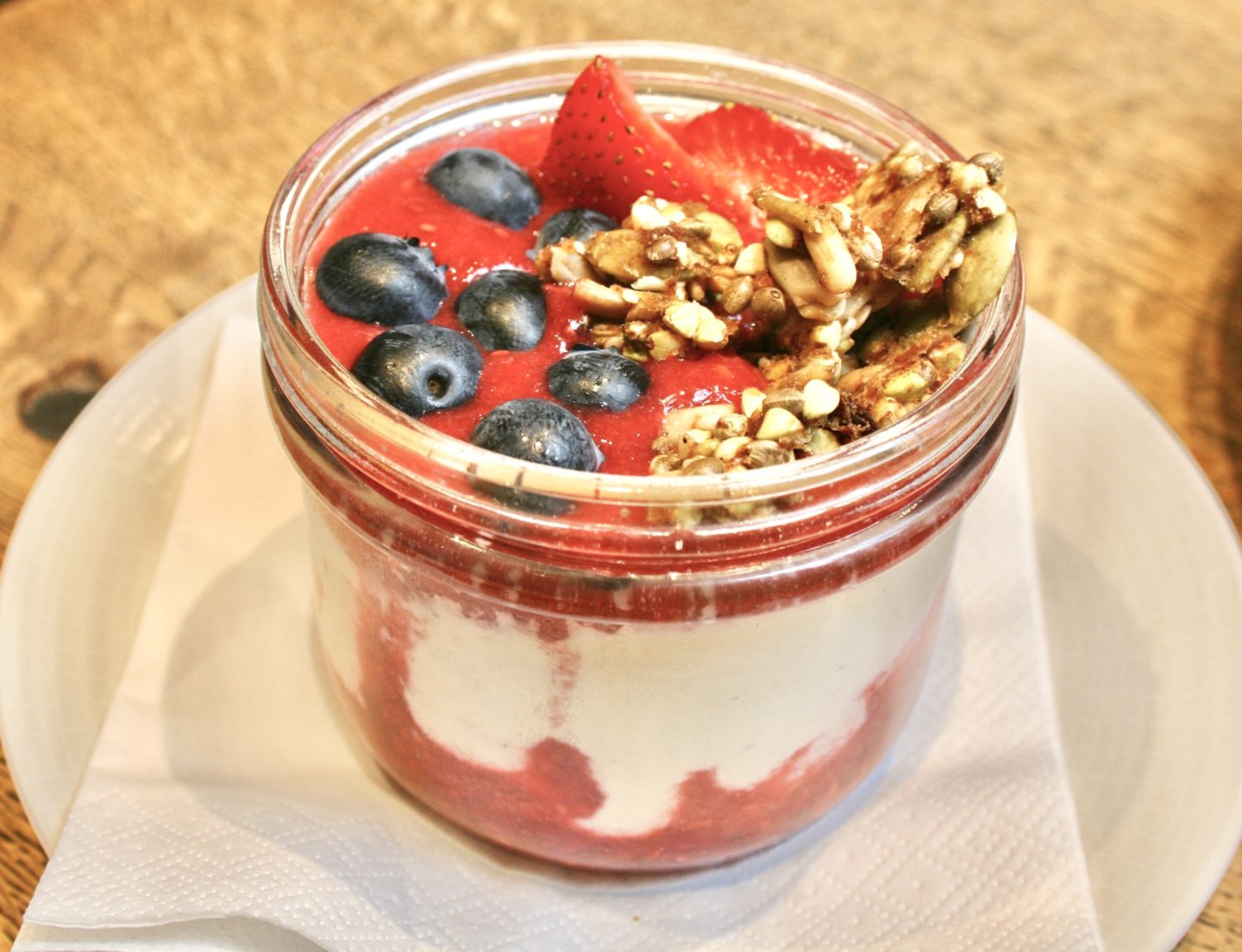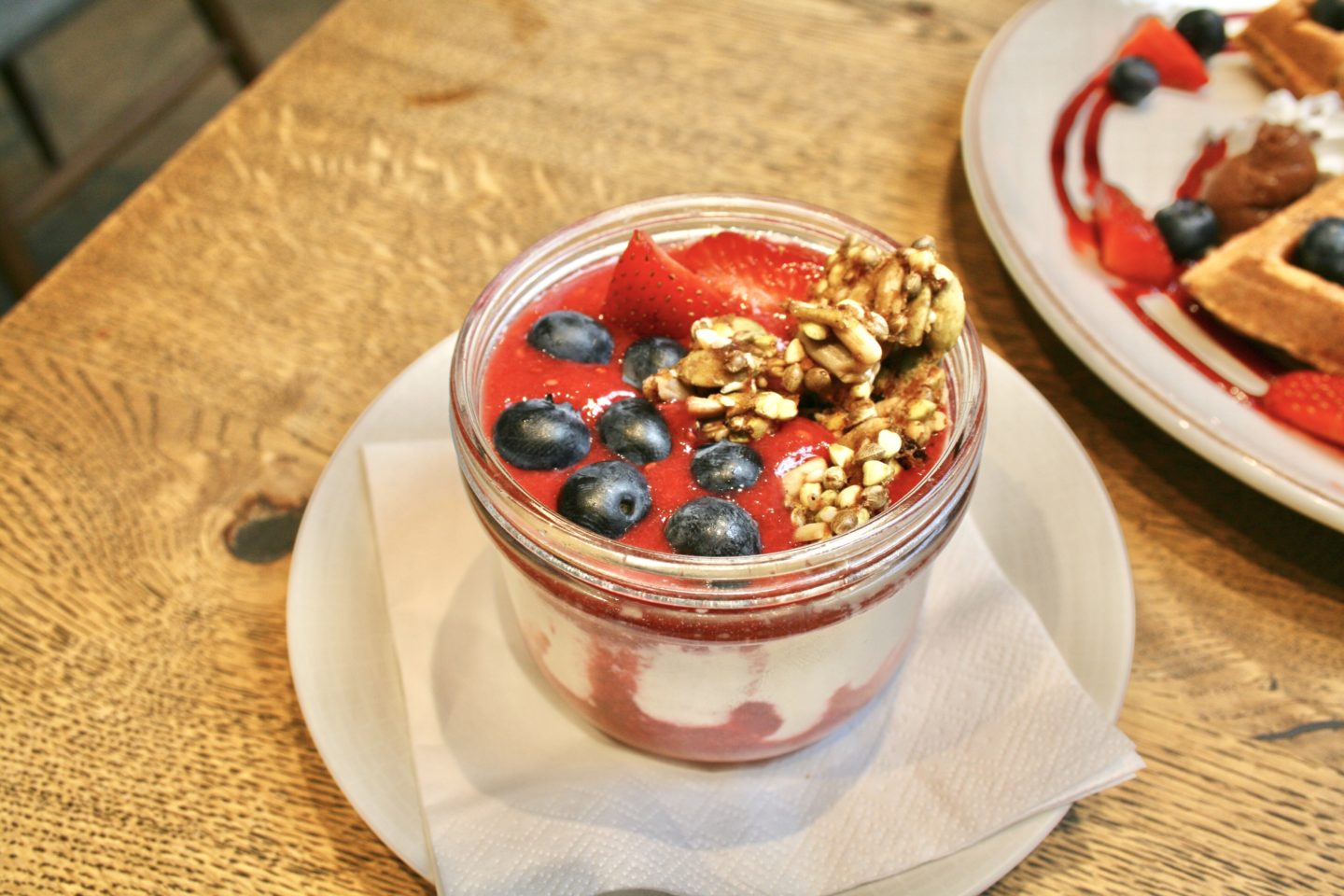 Overall, I would give this dish a 7/10. 
---
Overall, my breakfast experience at Farmacy was decent and I can't wait to try the savoury options on the menu. Neither have I tried any of their lunch or dinner options so I will not be giving this restaurant an overall rating. Definitely give it a try if you want a clean, healthy meal!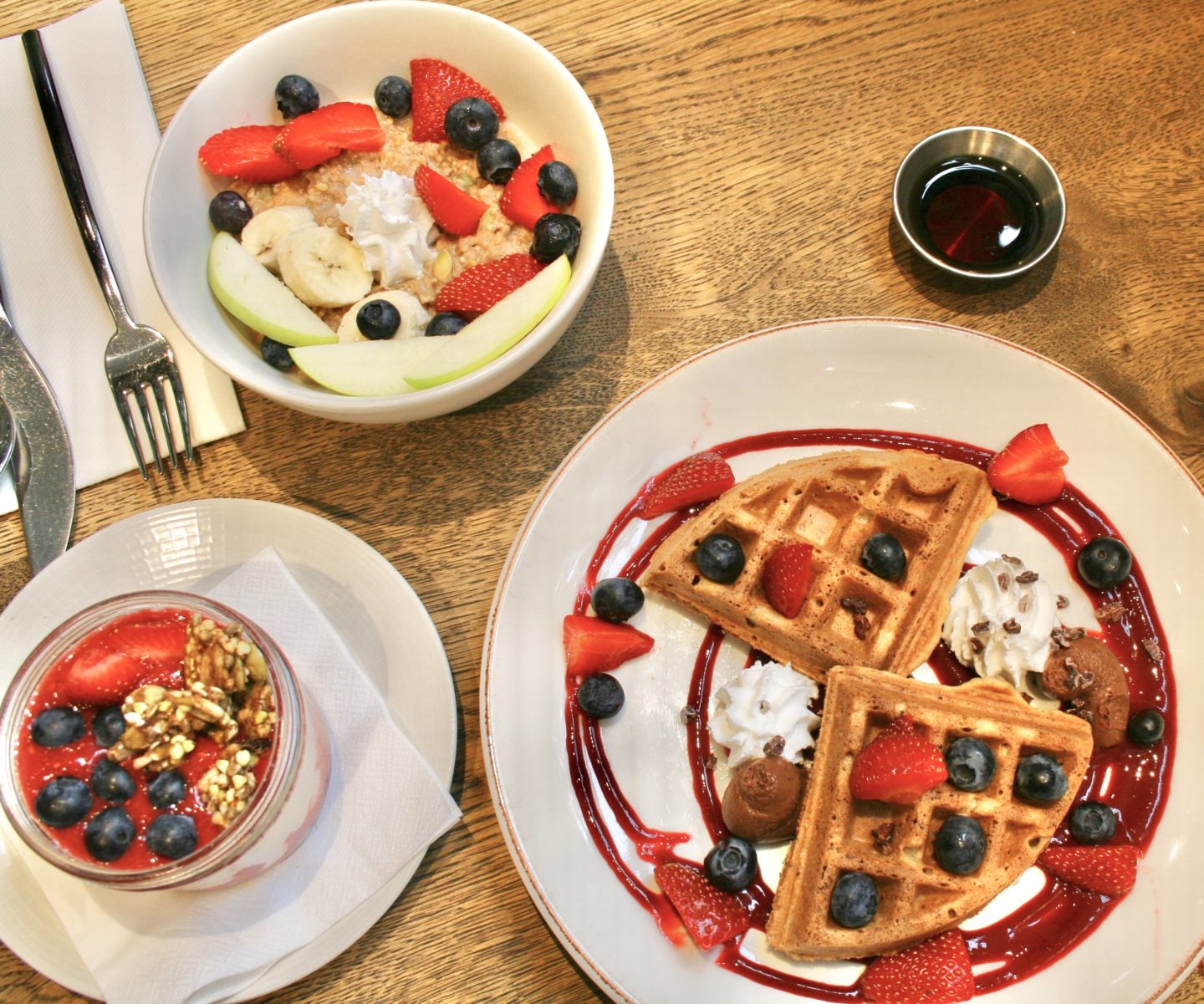 ---
Don't forget to subscribe and follow my social media!
Bry xo