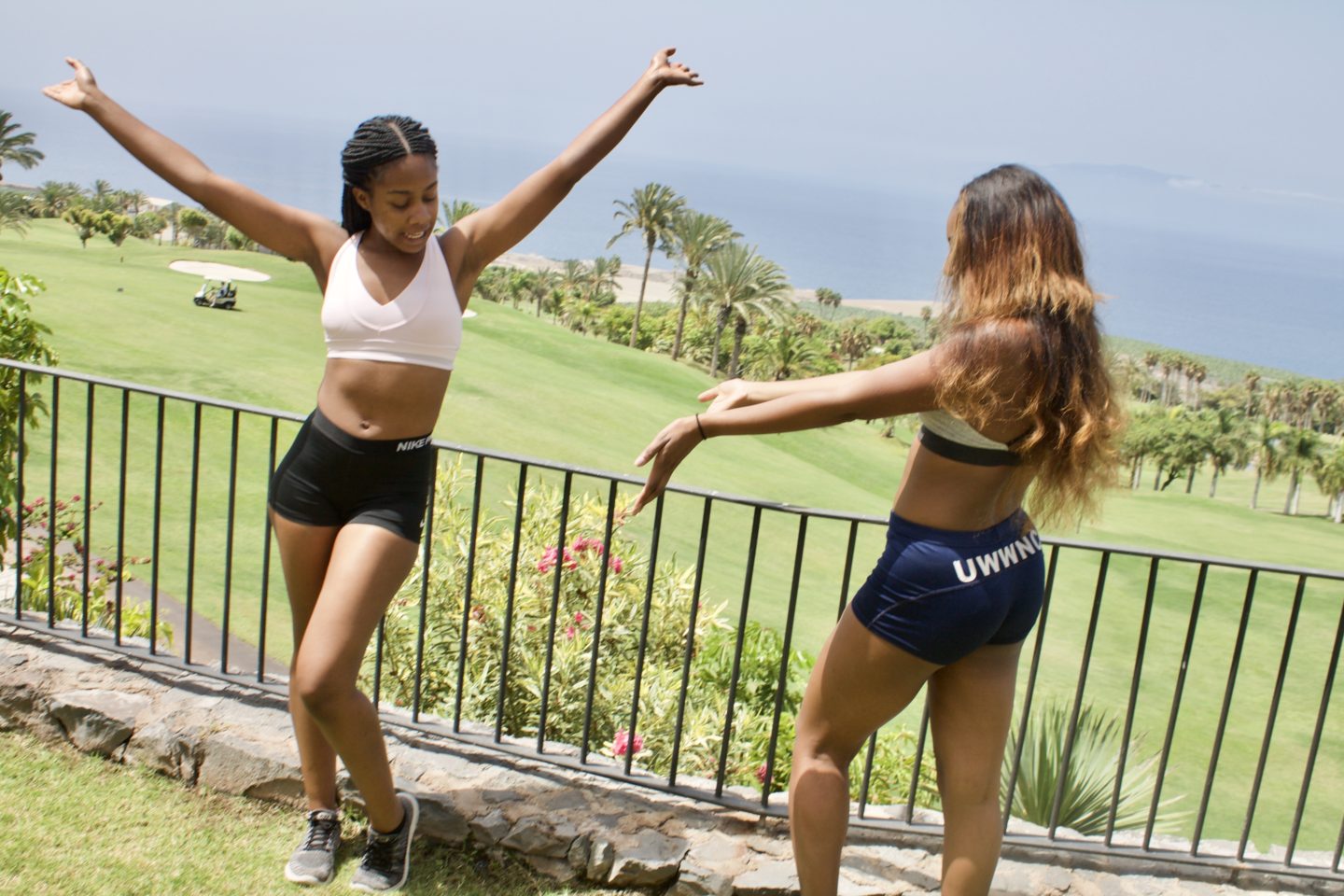 Working out by yourself is great but even more fun with someone else! This post presents six exercises that you can perform with a partner, either a bestie or a bae! This isn't a complete workout as it just shows the individual exercises that you can do with a friend. Grab your partner and without further ado, here are the moves!
---
MOVE 1: THE CROSS OVER HANDS SQUATS
Stand facing each other, holding hands with arms crossed.
Squat down then come back up and repeat.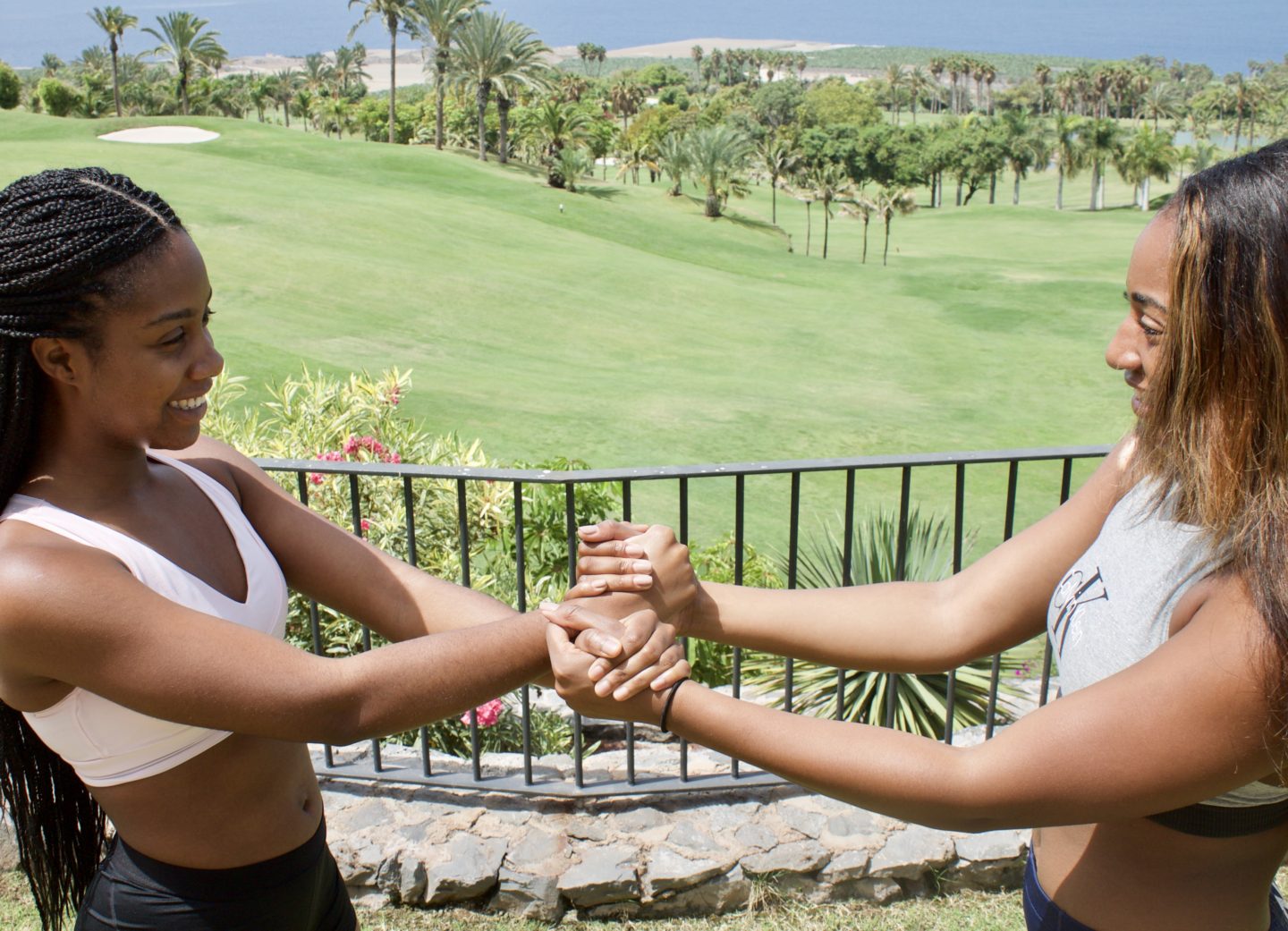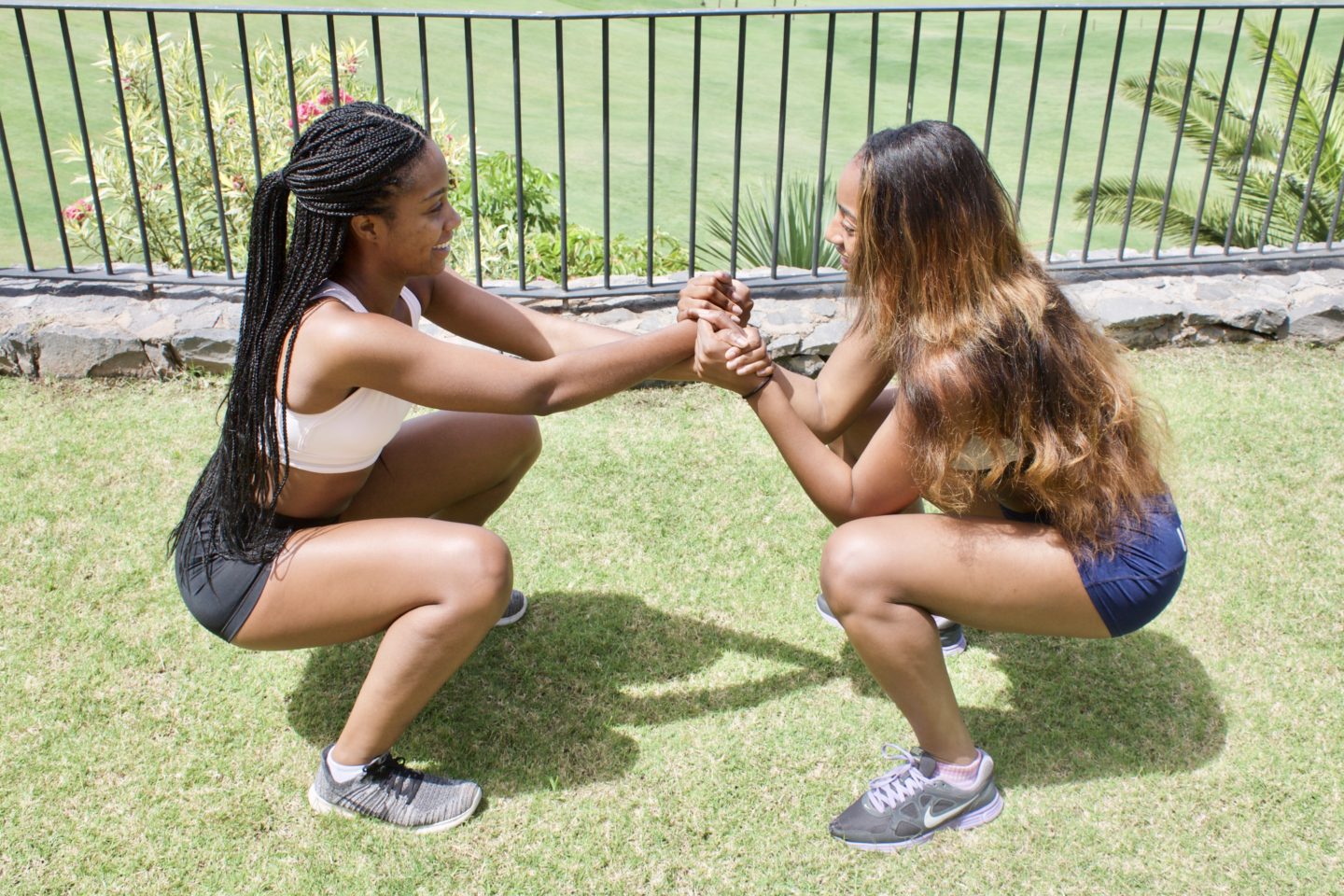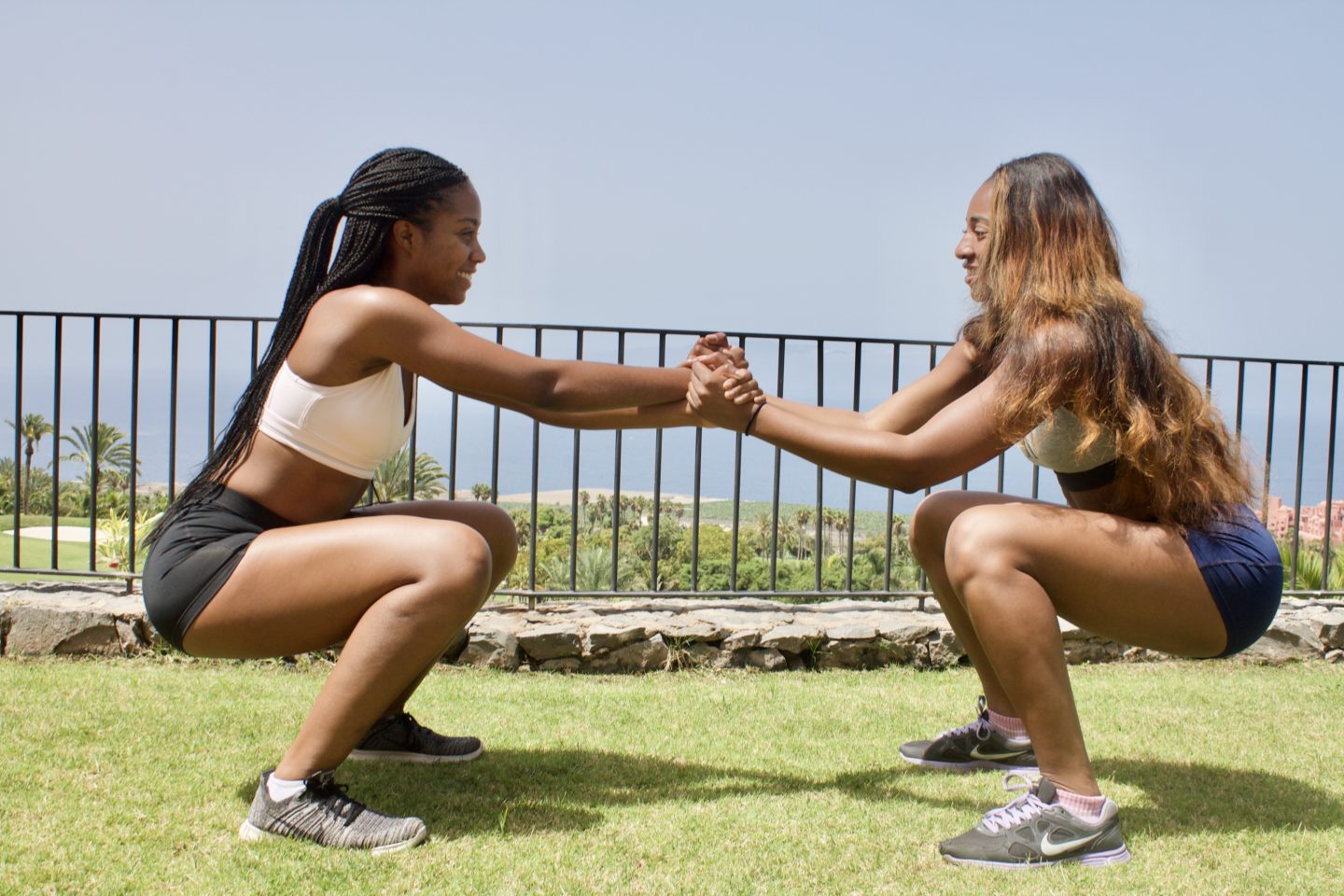 MOVE 2:THE HI-FIVE PUSH UP
Get into plank position facing each other.
With opposite hands, give your partner a hi-five.
Then repeat with the other hand.
Repeat for as many reps as you want.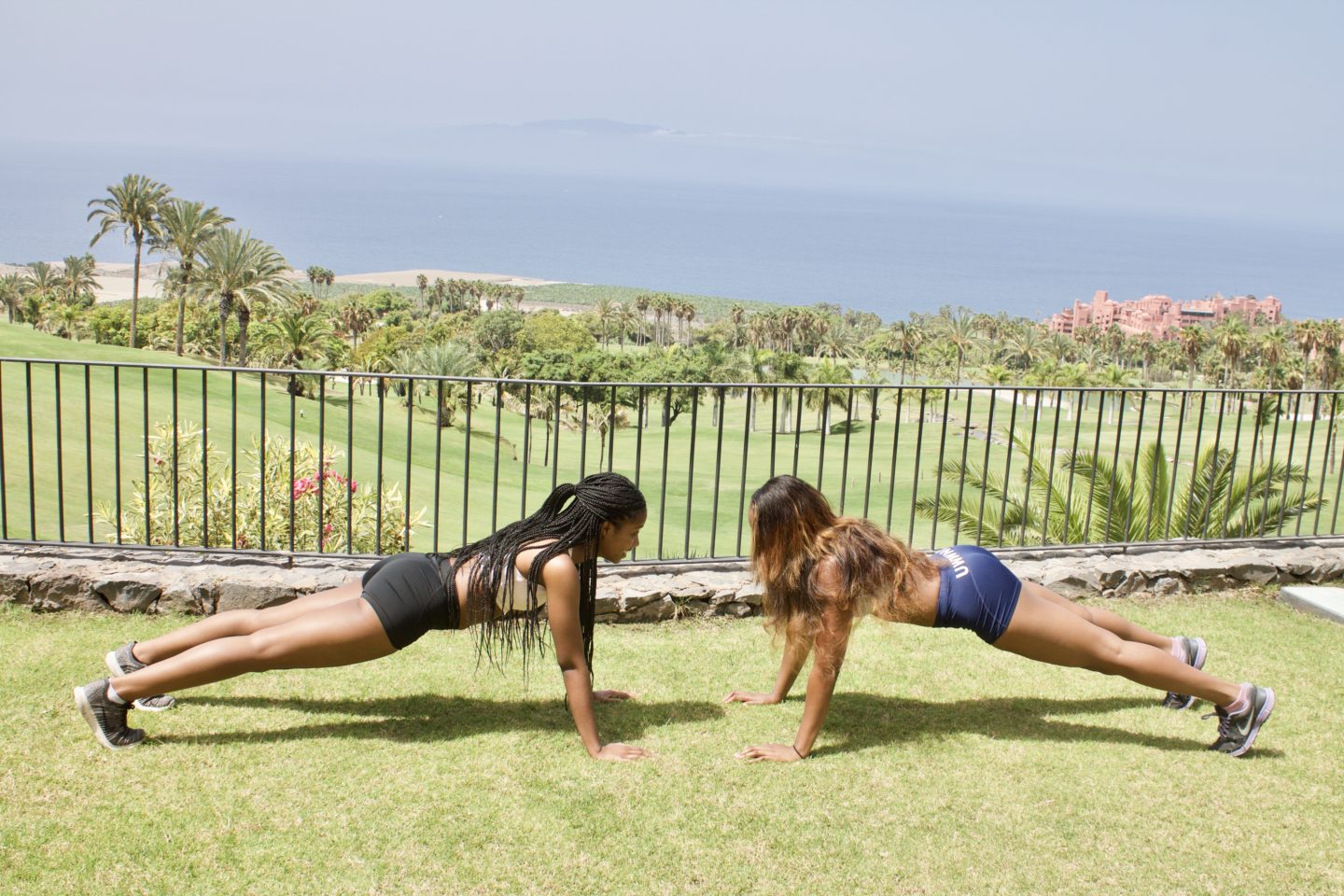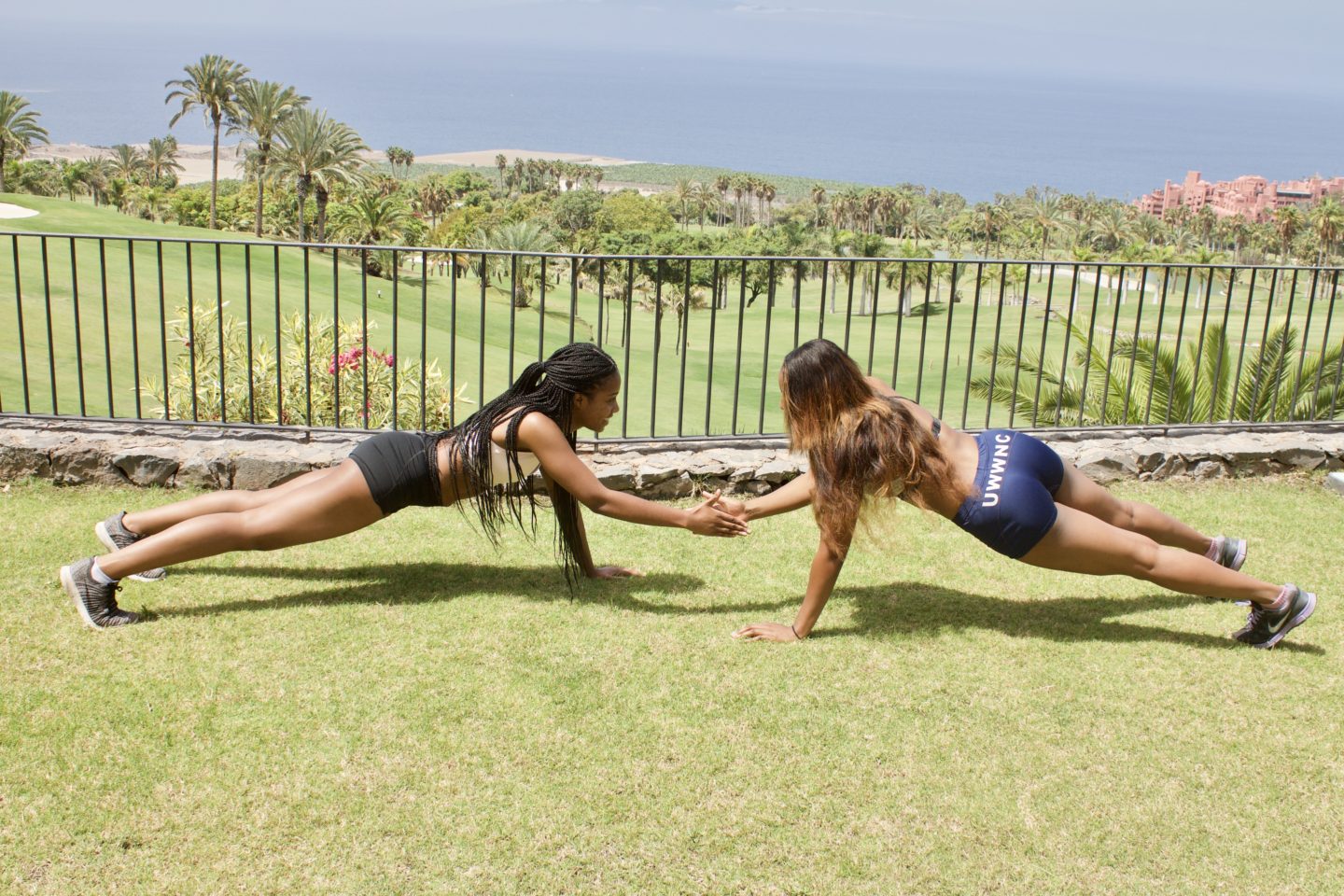 MOVE 3: THE PUSH DOWN LEG RAISE
One person should lie on the floor then the other standing above them. (As per picture below).
The person on the floor should do a leg raise and the person standing should push their legs down when they reach the top to add extra resistance. Make sure legs don't touch the floor.
Repeat.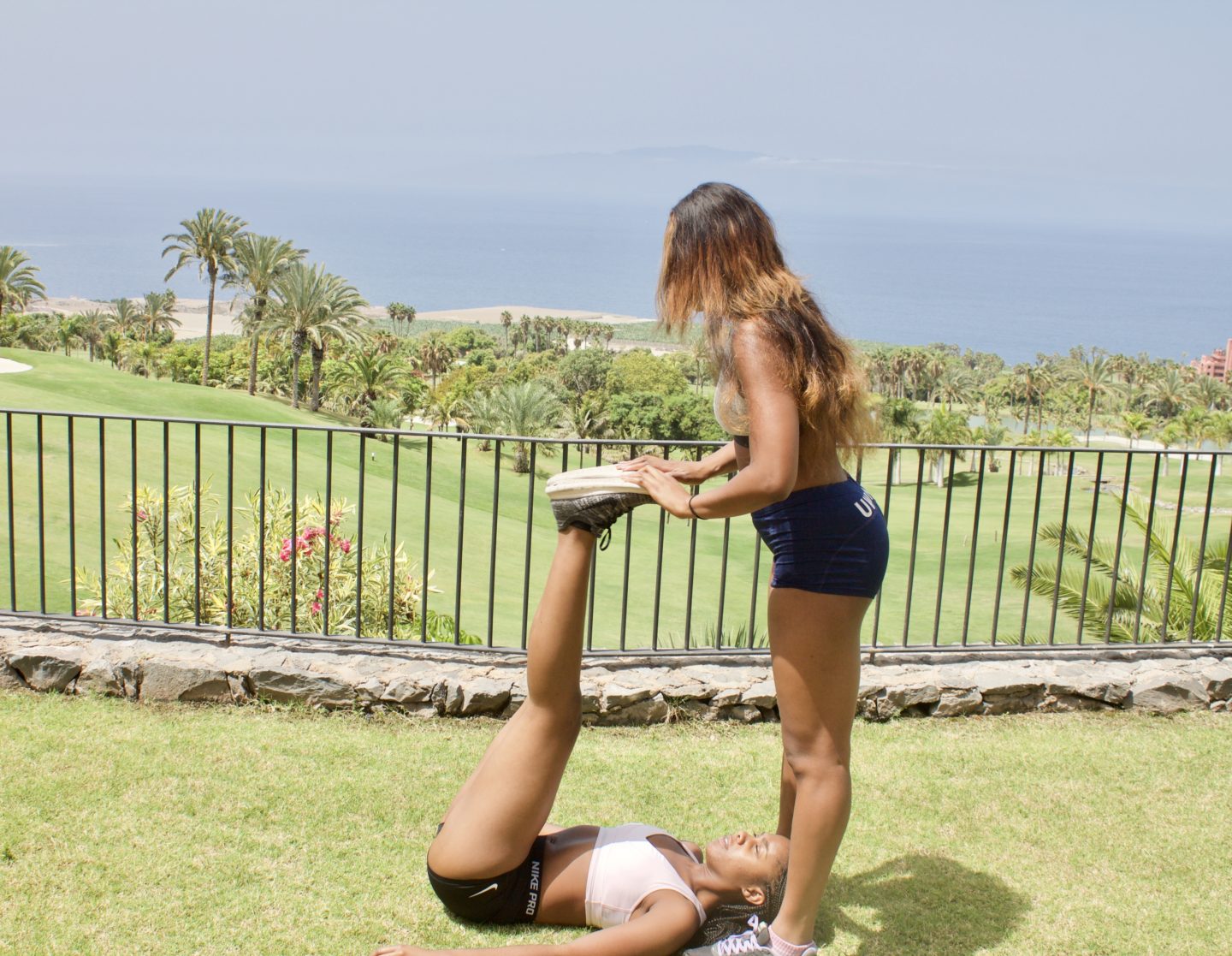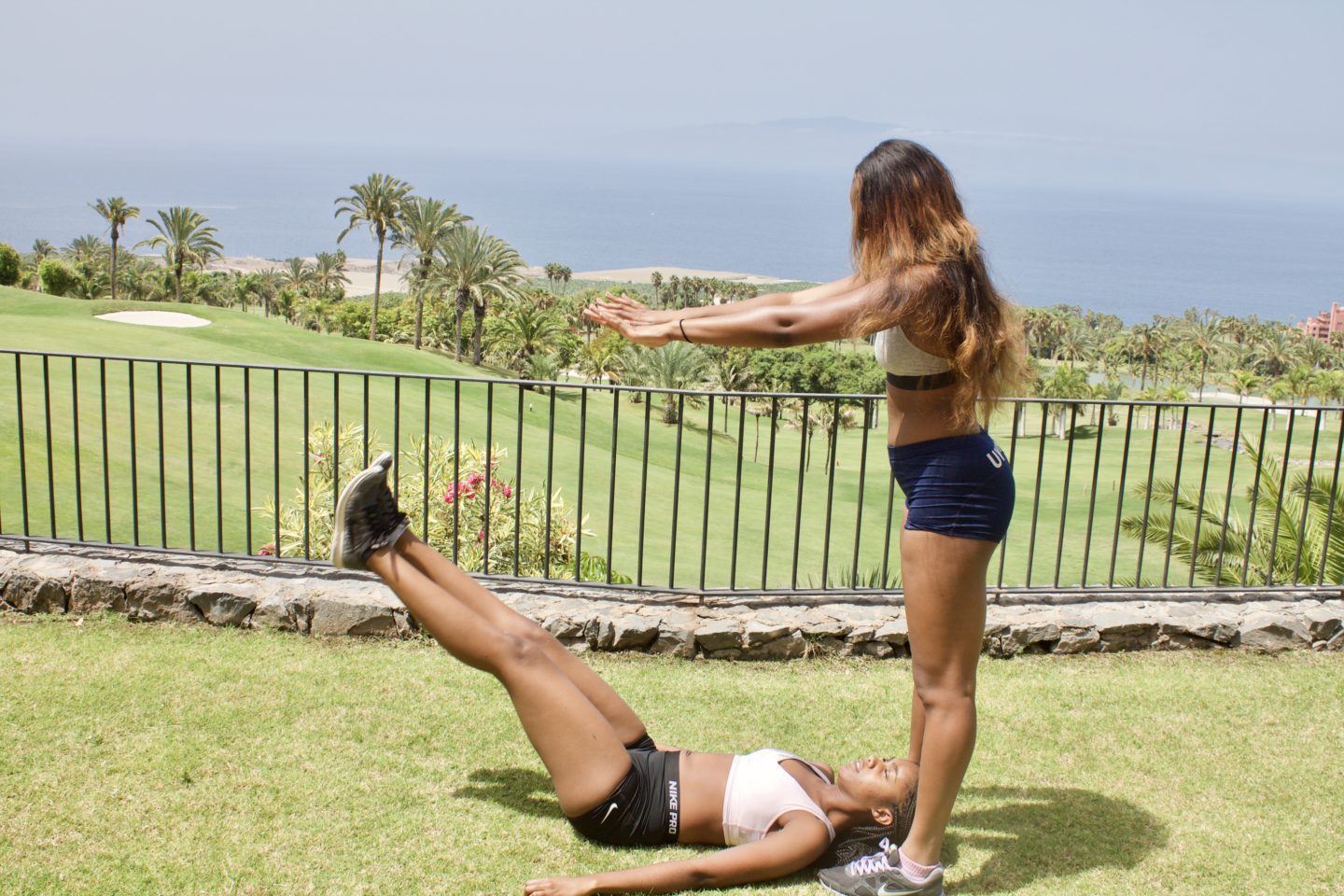 MOVE 4: THE JOINT FOOT HIP BRIDGE
Lie on the floor with feet together in 90 degrees.
Raise your bum and hips to perform a hip bridge.
Come down to the ground then repeat.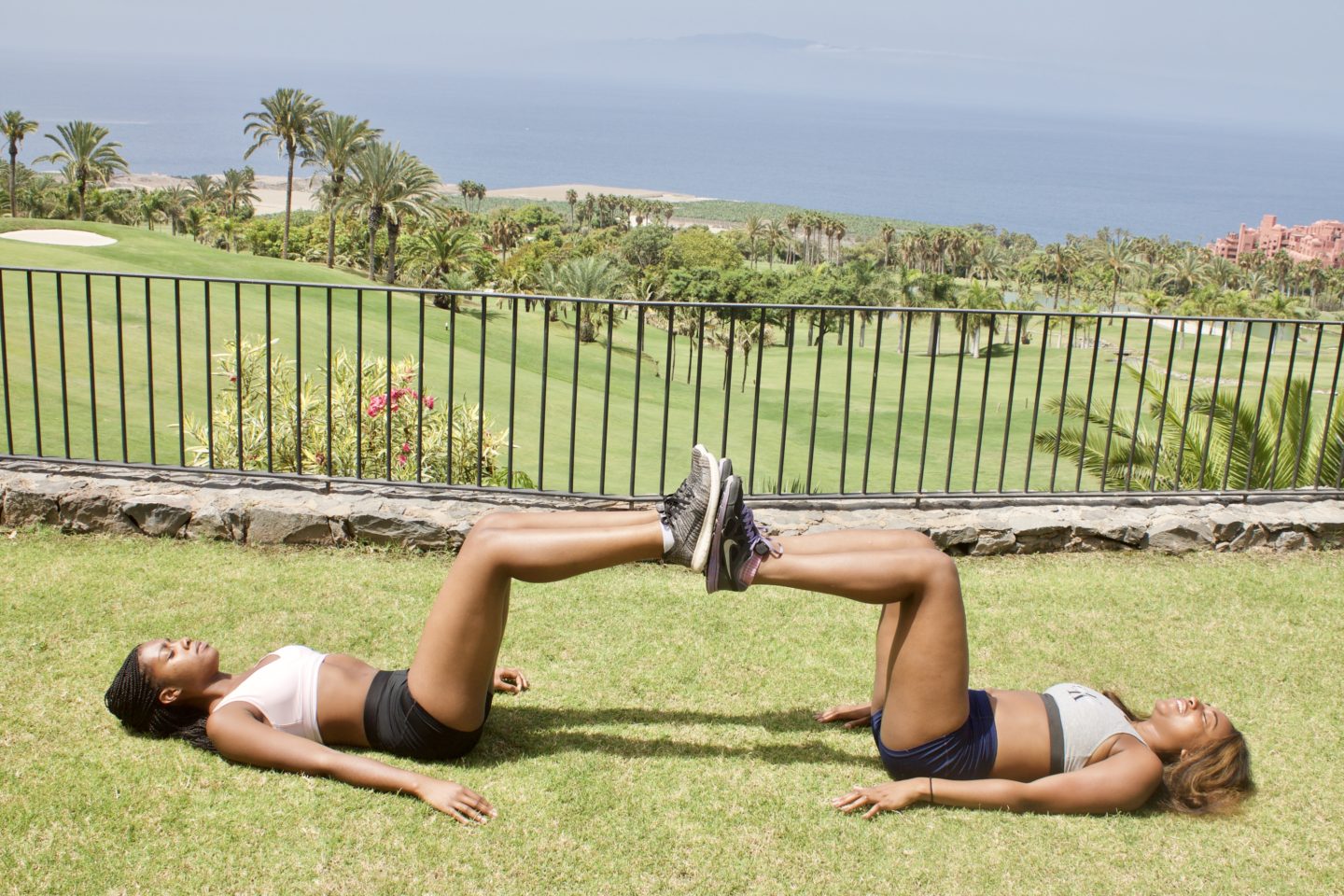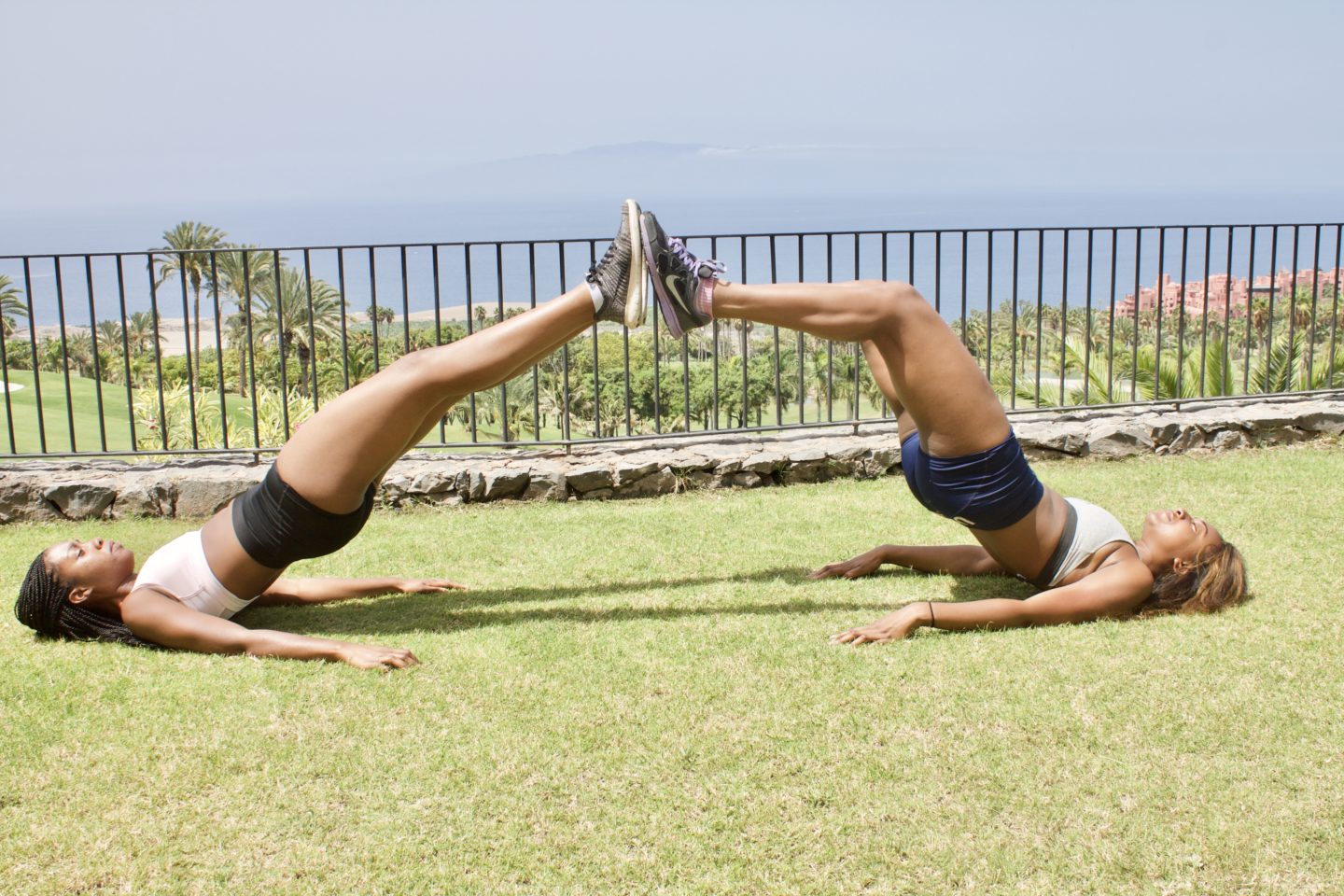 MOVE 5: THE HANDS TOGETHER SINGLE LEG SQUAT
Stand facing each other holding opposite hands. (As per picture below).
Perform a single leg squat. (As per picture below).
Repeat.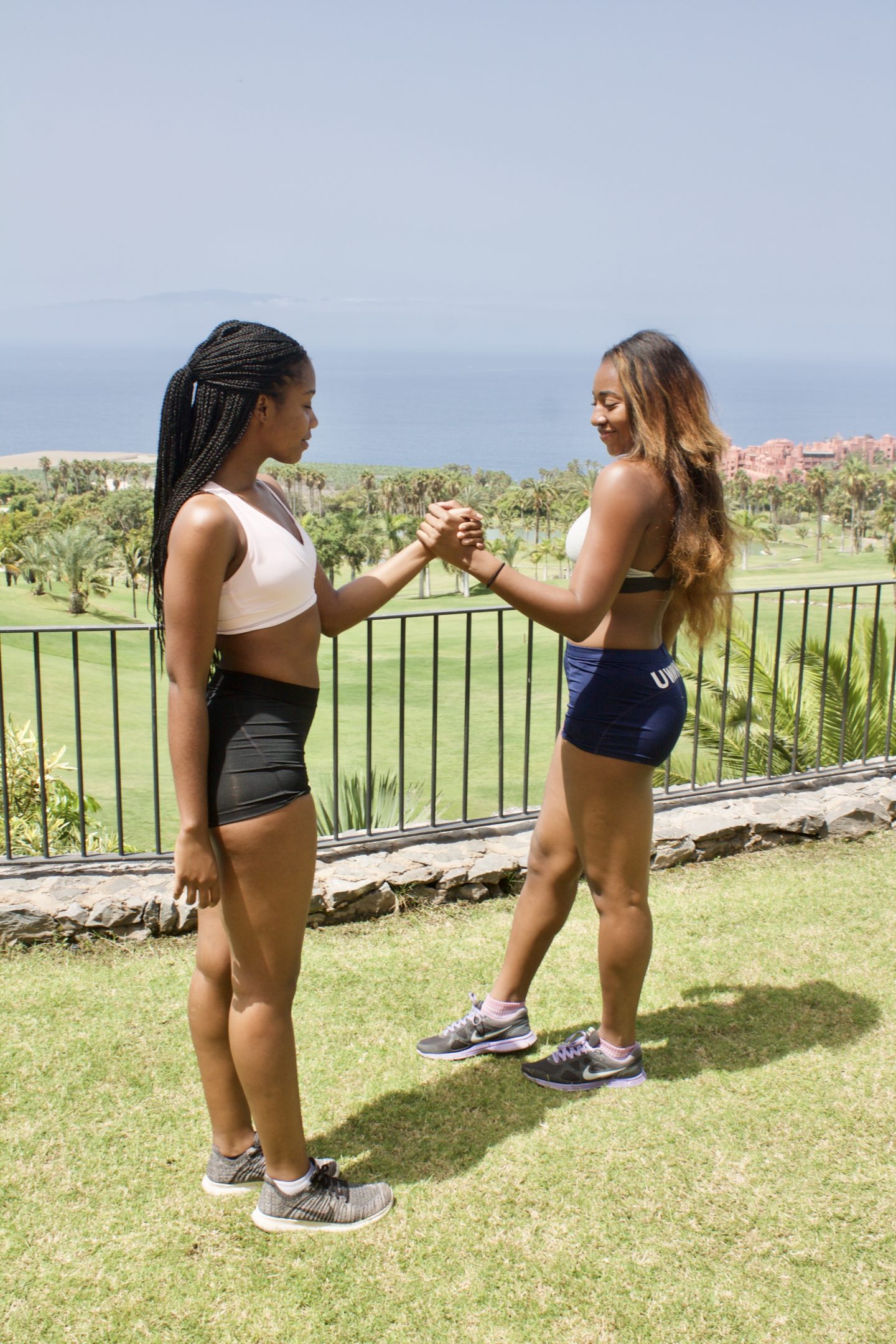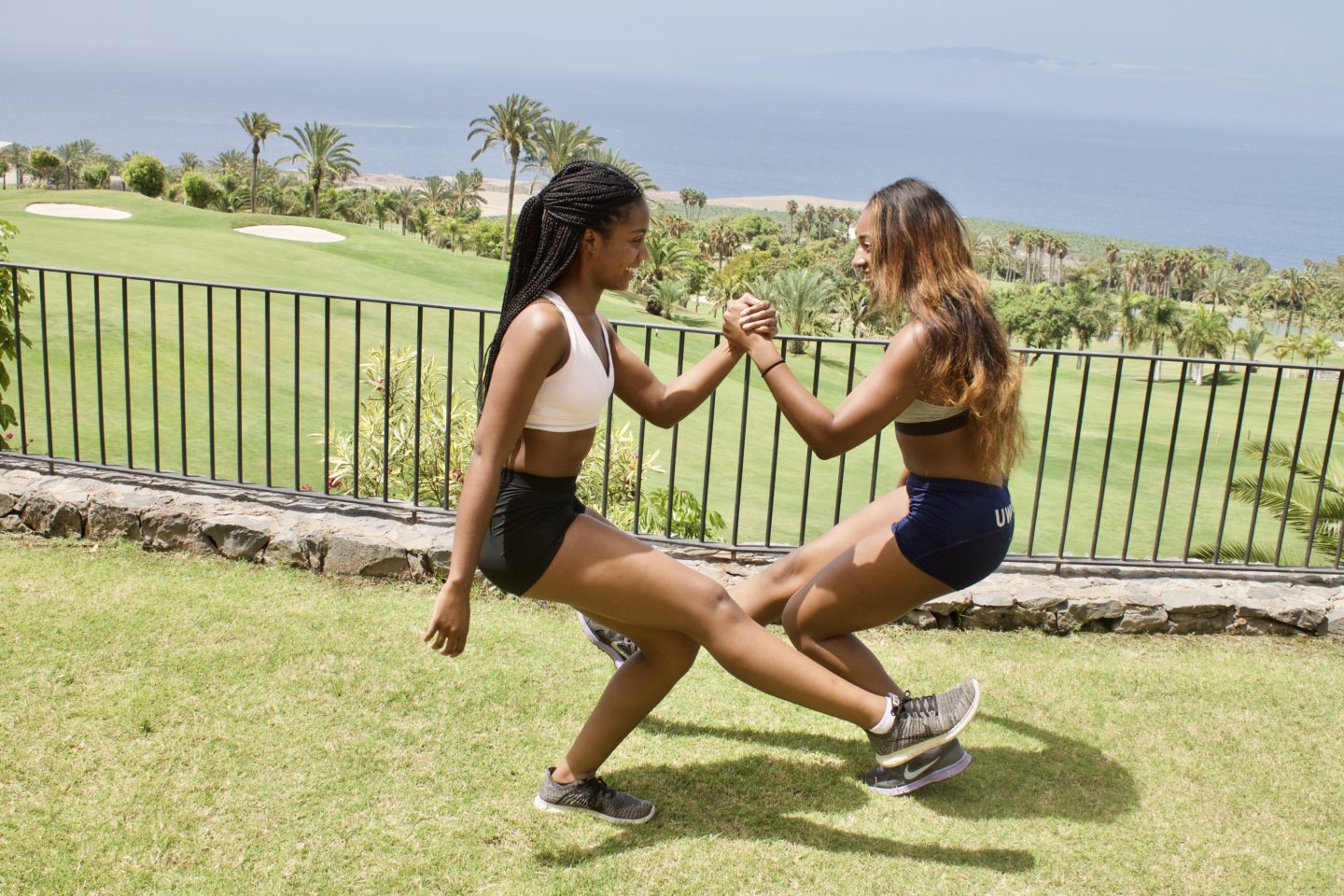 MOVE 6: THE DOUBLE PUSH UP
One person should get into push up position.
The other should get into the position with legs on shoulders. (As per picture below).
Both should perform a push up at the same time.
Repeat.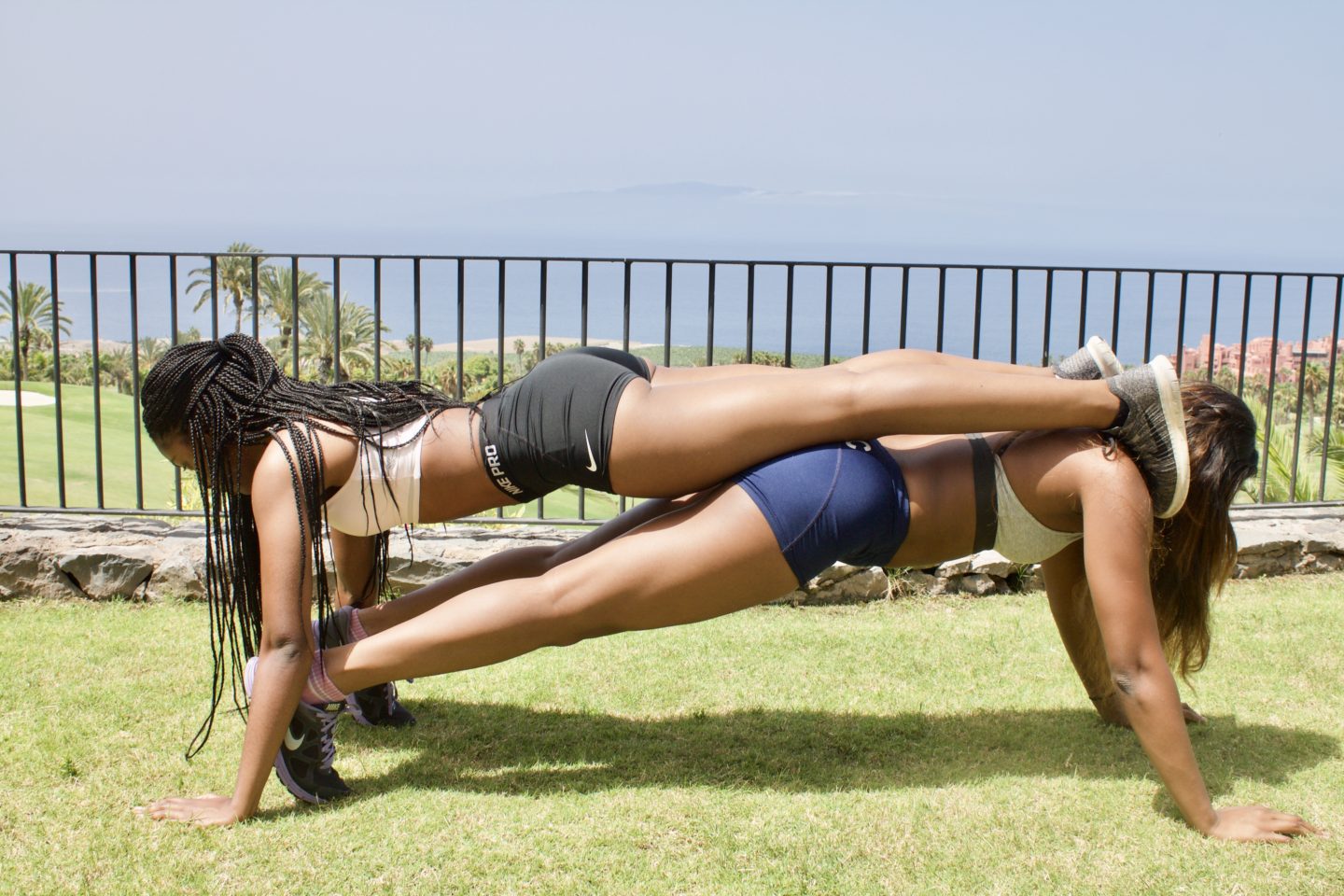 ---
I hope you liked this post!
Don't forget to subscribe and follow my social media.
Bry xo