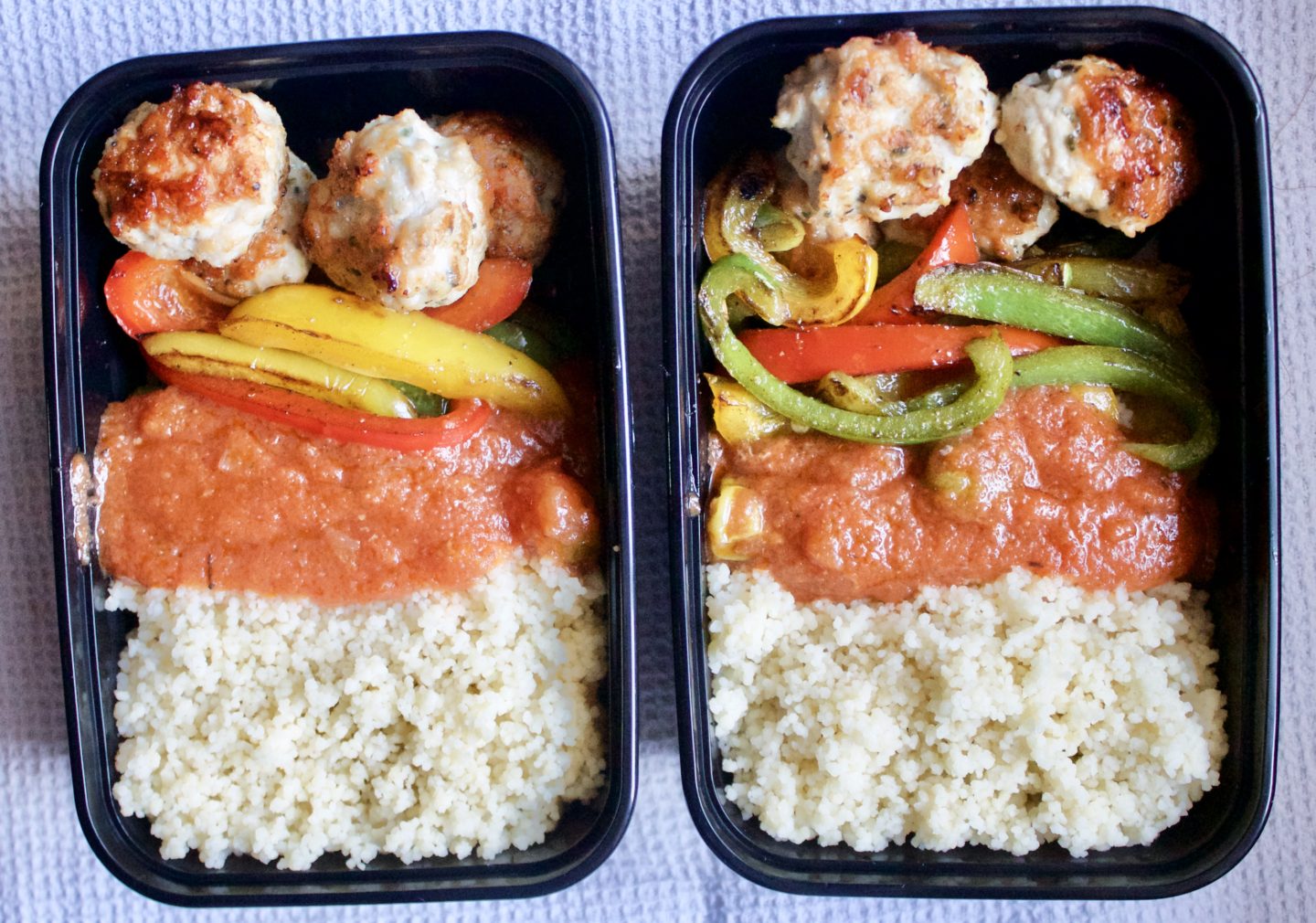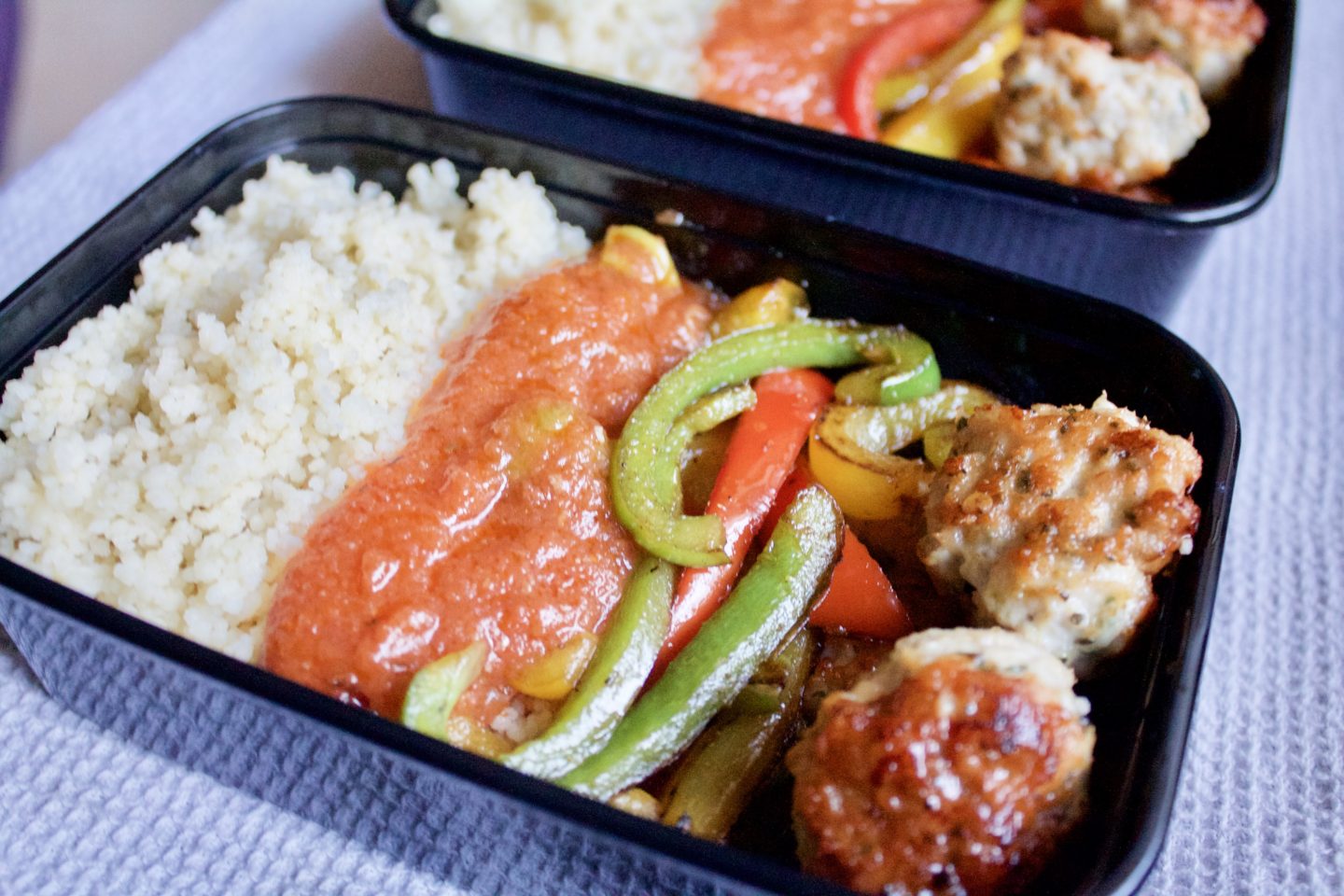 I've come to realise that a lot of people find meal prepping to be one of the most challenging aspects of a healthy lifestyle. Well, if you've read posts in my meal prep series from March 2017 such as 'Meal Prep Your Way to your Best Body' or '3 Healthy Ghanaian-Inspired Packed Lunch Bowls', you will find that meal prepping is more exciting and less time-consuming than you may think.
In this post, I present a new packed lunch bowl that bursts with flavour and contains three essential nutrient groups- carbohydrates, vegetables and protein. This lunch contains some perfectly seasoned turkey meat balls, couscous, sautéed peppers and Ghanaian tomato and onion stew. This is the type of meal you will be looking forward to during your working day and trust me, you need to give this recipe a try! Without further ado, here is the recipe:-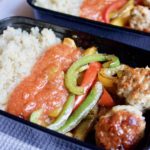 TURKEY MEATBALL AND COUSCOUS PACKED LUNCH BOWL
Ingredients
TURKEY MEAT BALLS (2-3 portions- 8-10 meatballs)
200

grams

Turkey Mince

Salt

(To taste)

1

tsp

Garlic Powder

1

tsp

Paprika

1

Spring Onion

(Finely Chopped)

1

tsp

Dried Basil

1

Egg
COUSCOUS
1

cup

Couscous

(Per Portion)
STEW (6-8 portions)(Make a big batch and serve with other dishes)
1

large

White Onion

(Chopped Finely)

2

tins

Chopped Tomatoes

Salt

(To Taste)

1

tsp

Dry Thyme

4

Chilli/Paposhito Peppers

(Crushed)

1

Bay Leaf
SAUTÉED PEPPERS
1/2 each of

Red, Green and Yellow Peppers
Instructions
Stew
Add your onions to a pan with 3 tablespoons of oil in it and fry until translucent.

When translucent, add your tinned tomatoes, spices and crushed peppers. Leave on a medium heat to simmer for about 20 minutes.

Adjust the seasoning according to your taste.
Turkey Meatballs and Couscous
Mix all your turkey meatball ingredients together and mould into small meat ball shapes.

Add 2 tablespoons of olive oil into a pan and fry until the meatballs are cooked through.

Cook your couscous according to packet instructions.
Sautéed Vegetables
Slice your peppers into thin slices and add to a pan with 1 tablespoon of olive oil.

Sauté until vegetables have softened.

Plate your food into portions and enjoy!
---
I hope you give this recipe a try and don't forget to subscribe!
Bry xo