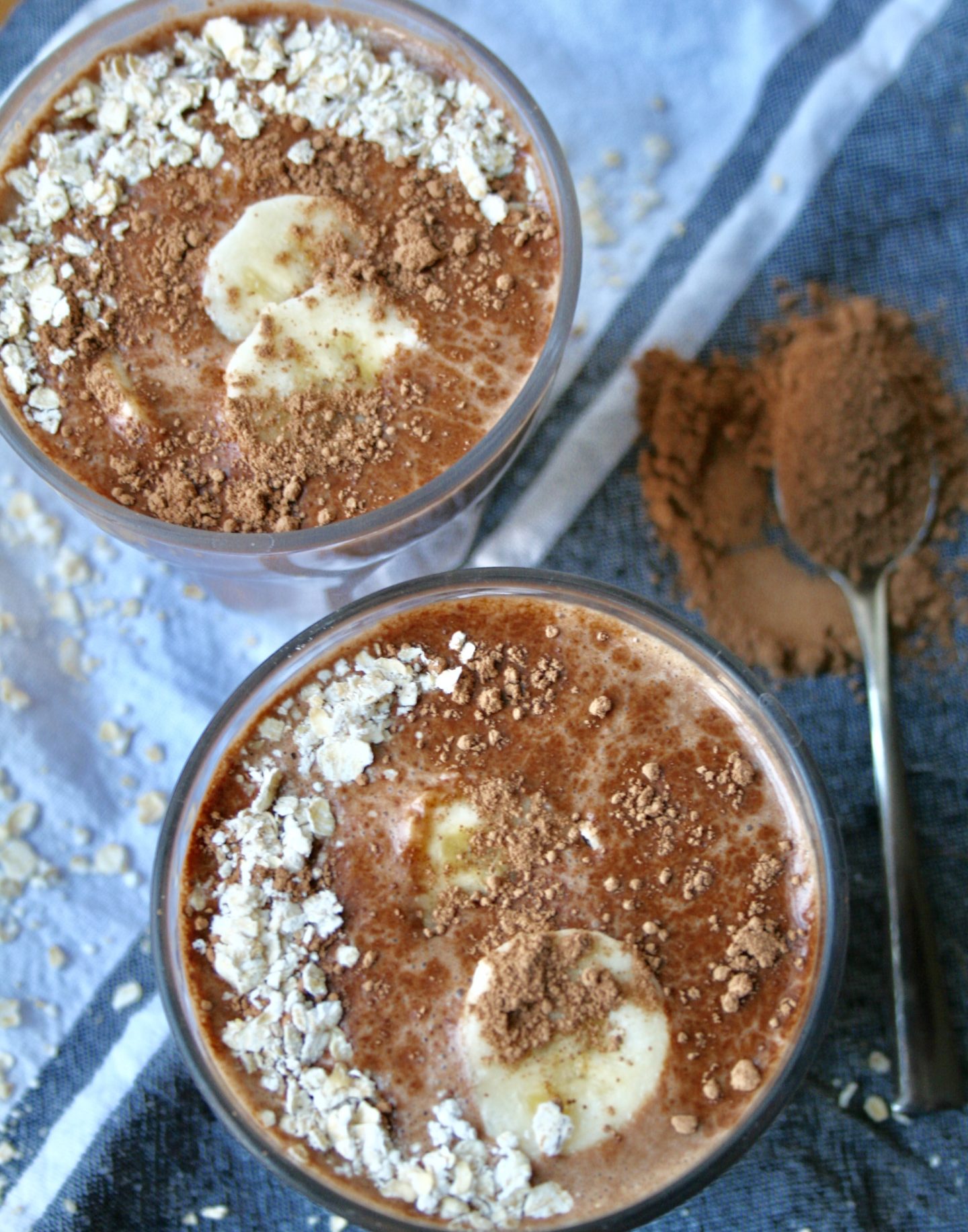 It took me a while to come up with a name for this recipe as all the options I came up with were tongue twisters. From Coco Cacao Smoothie to the Double C smoothie. However after asking you guys on Instagram (@bestbodybybry) what to call the smoothie, I finally received a suggestion that seemed perfect for this recipe! This smoothie is officially called the Chococonana smoothie and it was absolutely delicious! This versatile smoothie is fitting as a breakfast due to the oats used in the recipe but it also felt like a dessert as a result of the cacao powder used to give it a chocolatey flavour.
The combination of flavours was perfect and I am so excited to share this unique recipe with you! The star of this recipe is cacao powder, an alternative to cocoa powder. The difference between the two is that cacao is a less processed version of cocoa powder which is made from roasted cocoa beans. Cacao is made when the cocoa bean is cold-pressed instead of roasted. Cacao is, therefore, a raw alternative for all you raw vegans out there! Although I preferred the taste of cocoa powder, it was great to try an alternative.
Without further ado, here is the recipe!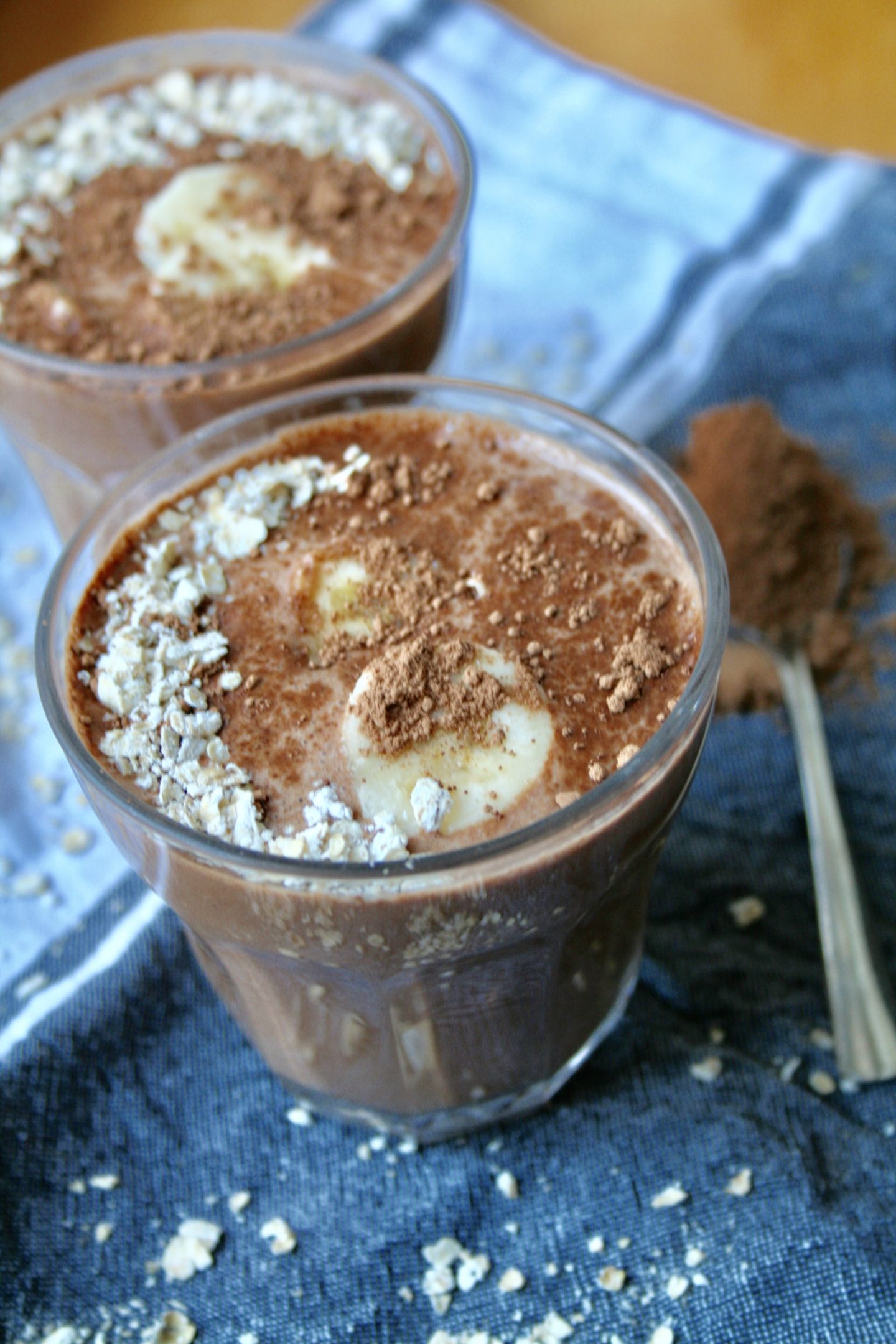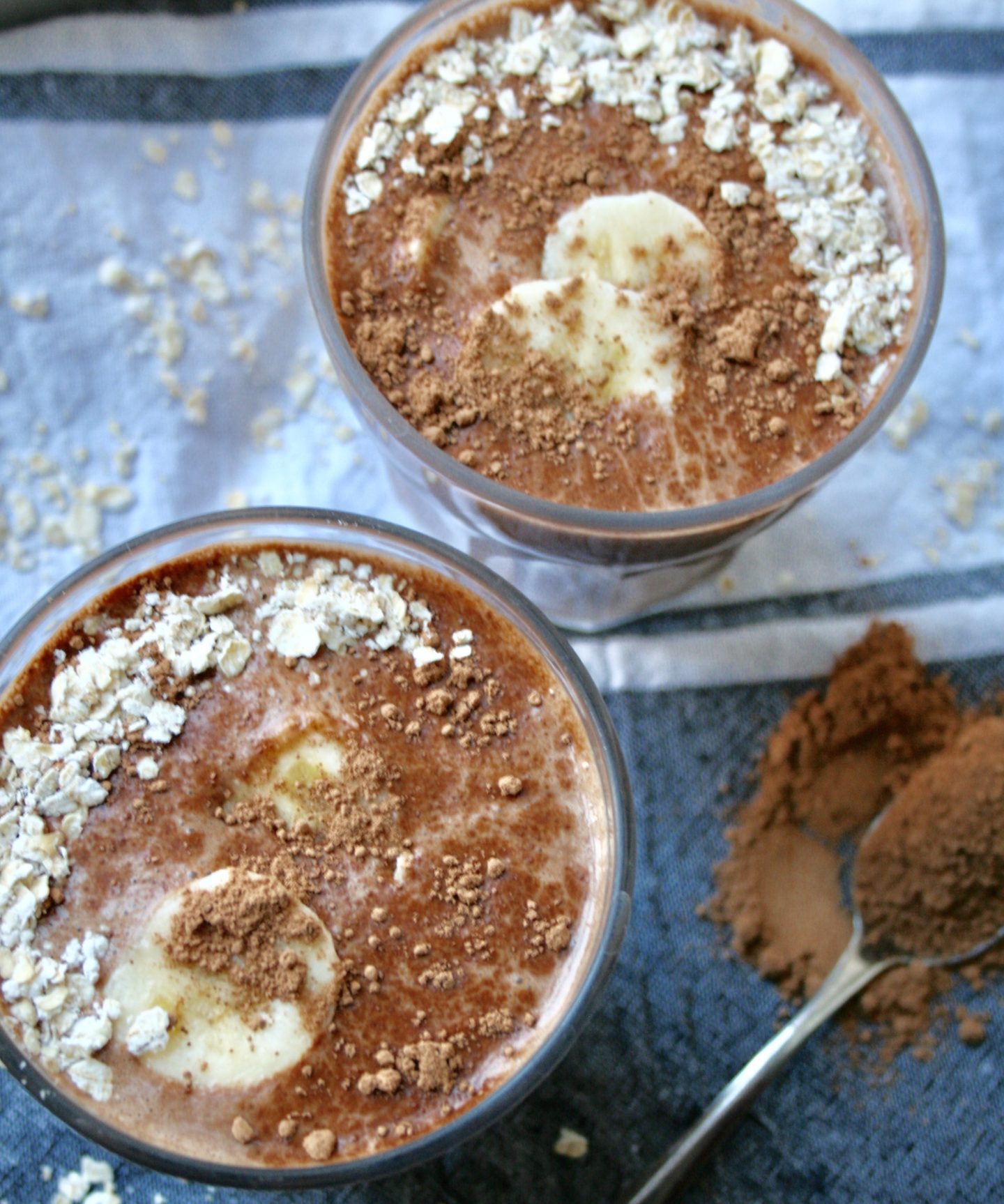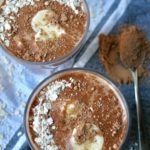 CHOCOCONANA SMOOTHIE!
Ingredients
1

large banana

1

tsp

cacao powder

250

ml

coconut milk

2

tbsp

oats

1

tbsp

male syrup
Instructions
Add all your ingredients into a blender and blend!
---
I hope you liked this recipe!
Don't forget to subscribe and follow my social media!
Bry xo