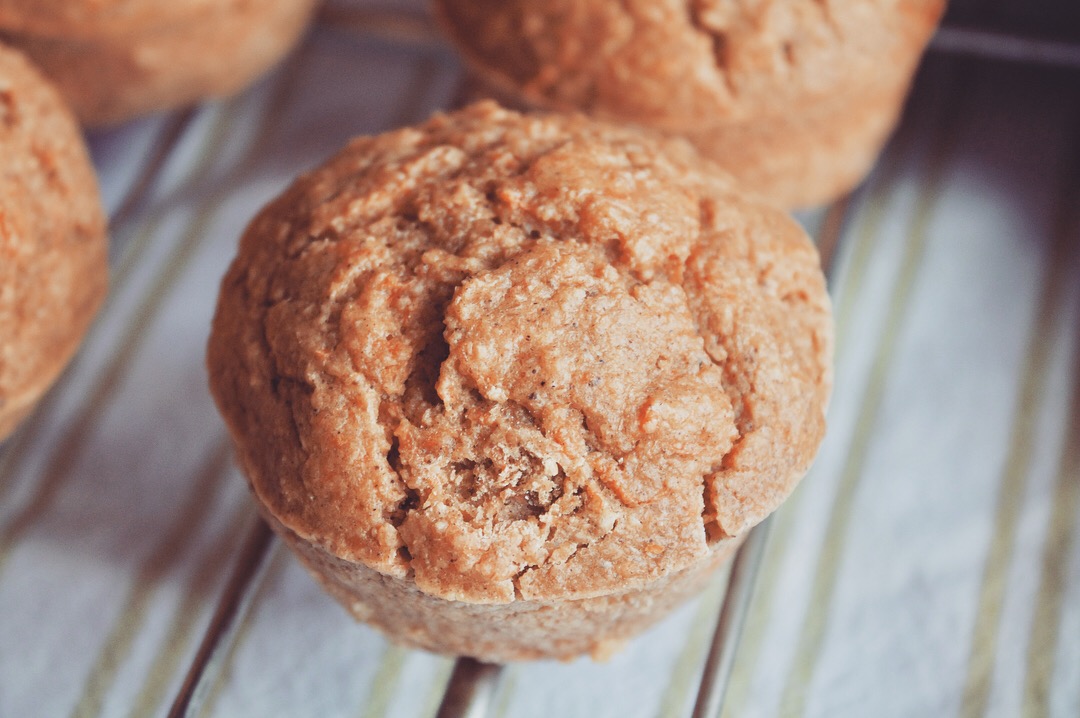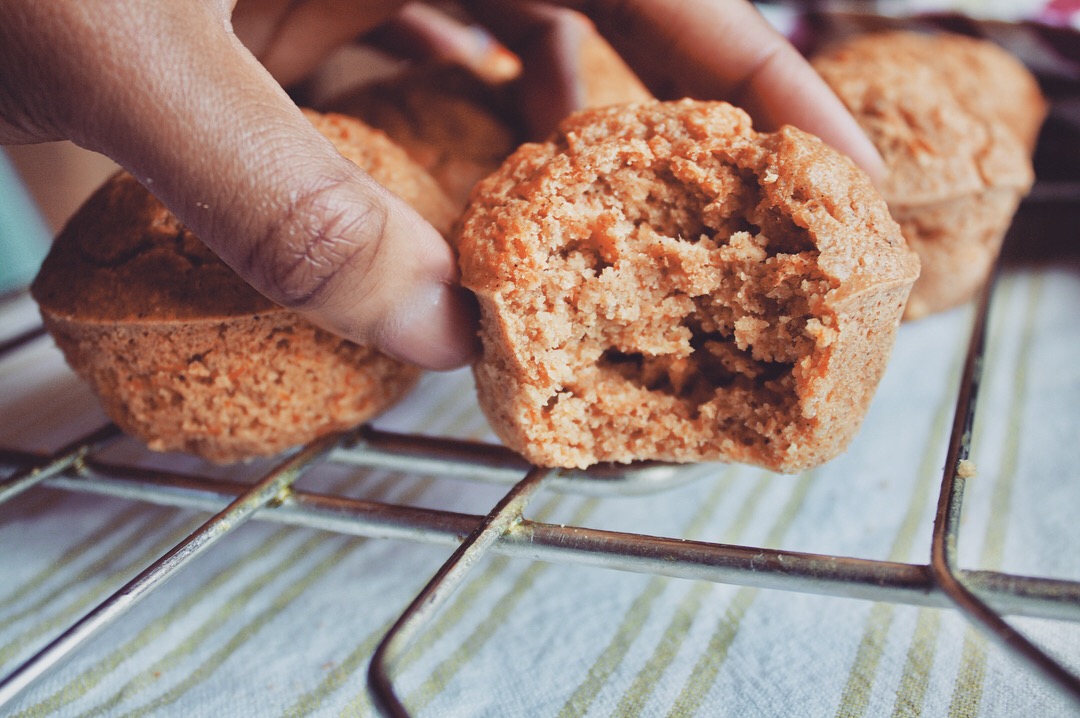 What's better than your favourite sweet treat? A healthy version of your favourite sweet treat!! Although I love to indulge sometimes, on a day-to-day I prefer to eat foods that are delicious but don't come with the consequences- bloating and acne. I love carrot cake but unfortunately, I can't eat it everyday. That's why I decided to create a version that is packed with fibre, less sugar, less fat and can be eaten daily!
Yes, the purpose of this healthier carrot cake muffin is to be eaten as a breakfast. With oats as the base ingredient, these muffins are packed with the fibre and energy needed to help you start your day off right. Better yet, meal prepping these muffins ahead of the week saves you so much time as they make the perfect grab-and-go breakfast on a busy weekday morning. The best thing about them is that you get to eat carrot cake everyday! They are so easy and quick to make and use ingredients that most of us will already have in our fridges and cupboards. If you're a fan of this sweet treat then you will certainly enjoy biting into these lighter, warm-spiced, carrot-filled babies! Without further ado, here is the recipe:-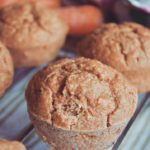 HEALTHY CARROT CAKE MUFFINS
Ingredients
3

eggs

3

tbsp

greek yogurt/soy yogurt

4

tbsp

honey

150ml

milk (almond, skimmed etc.)

1

tsp

vanilla extract

3

tsp

coconut oil or apple sauce

2

large carrots

200g

oat flour (ground oats)

1 1/2

tsp

baking powder

1

tsp

cinnamon

1/2

tsp

nutmeg

A handful of chopped walnuts (optional)
Instructions
Preheat your oven to 180* celsius.

In a bowl, mix your wet ingredients- eggs, yogurt, honey, milk, oil or apple sauce and vanilla extract.

In a bowl, mix your dry ingredients- grated carrots, oat flour, baking powder, cinnamon, nutmeg and walnuts.

Add your dry ingredients to the wet ingredients and mix thoroughly.

Grease your muffin tins with coconut oil. Scoop your mixture into each hole 3/4 of the way full. The mixture should make approximately 6 muffins.

Bake for 20-25 minutes until cooked. Take out and let the muffins cool on a baking rack. Enjoy! x
---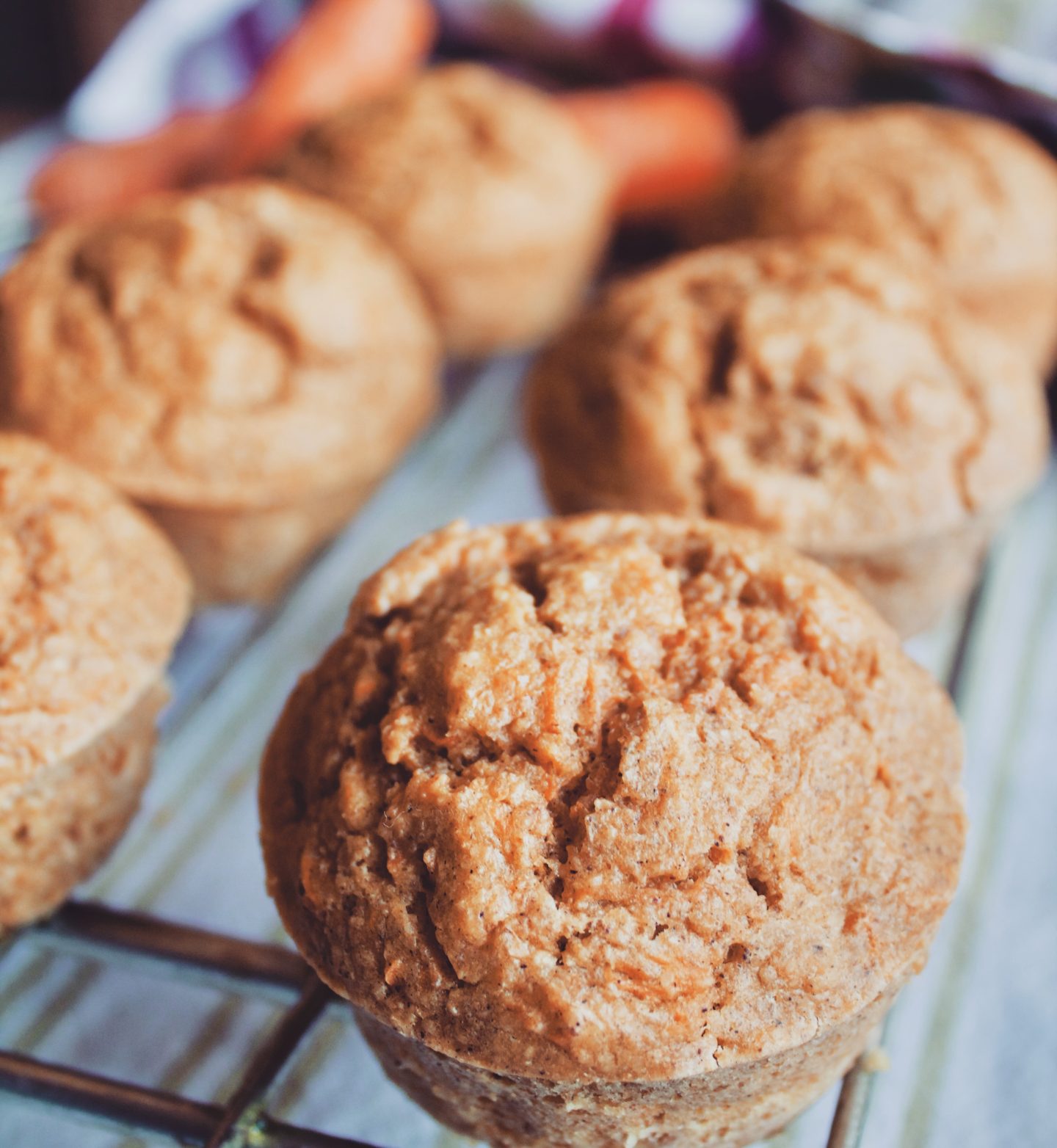 ---
I hope you liked this post!
Don't forget to subscribe and follow my social media!
Bry xo