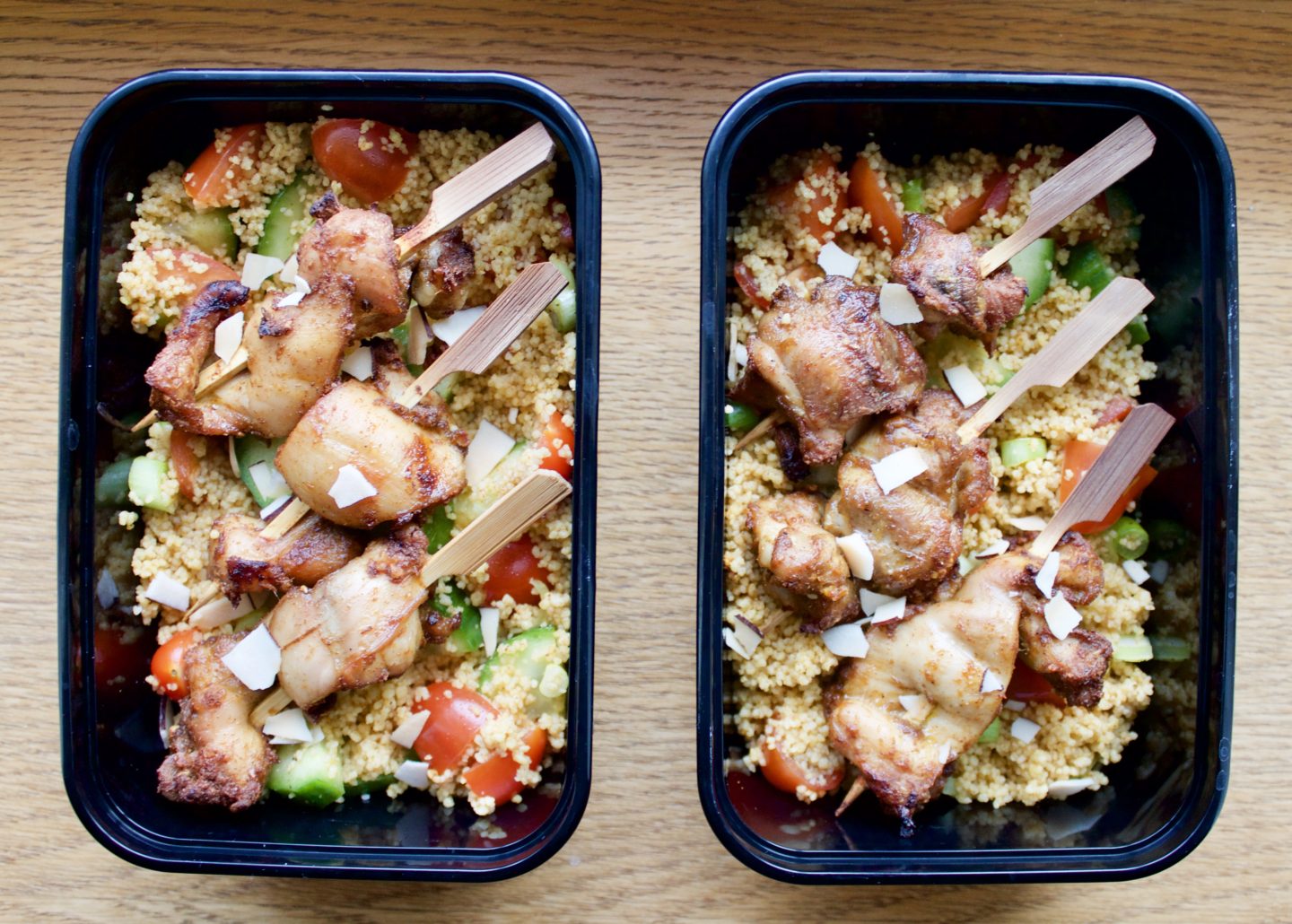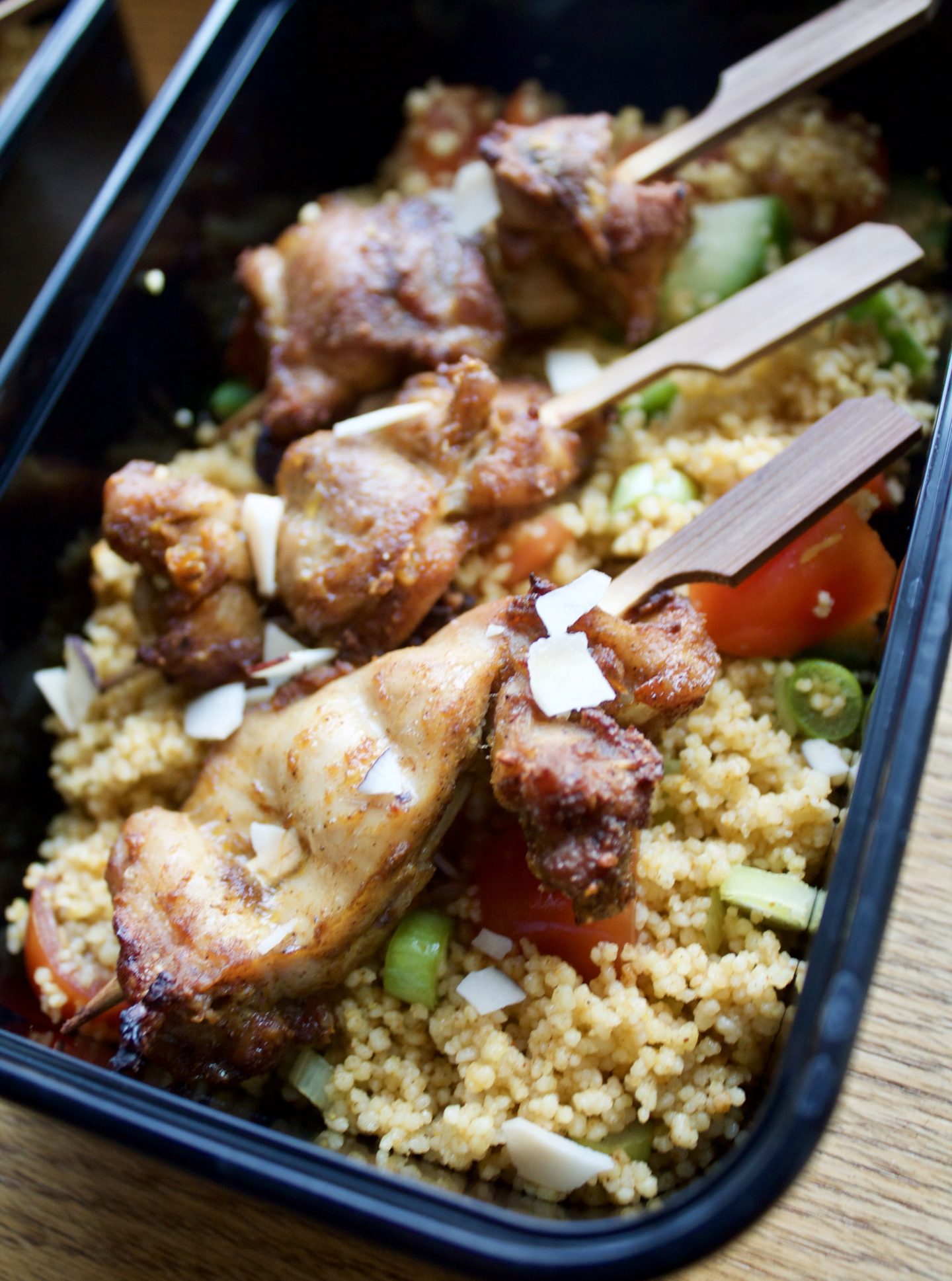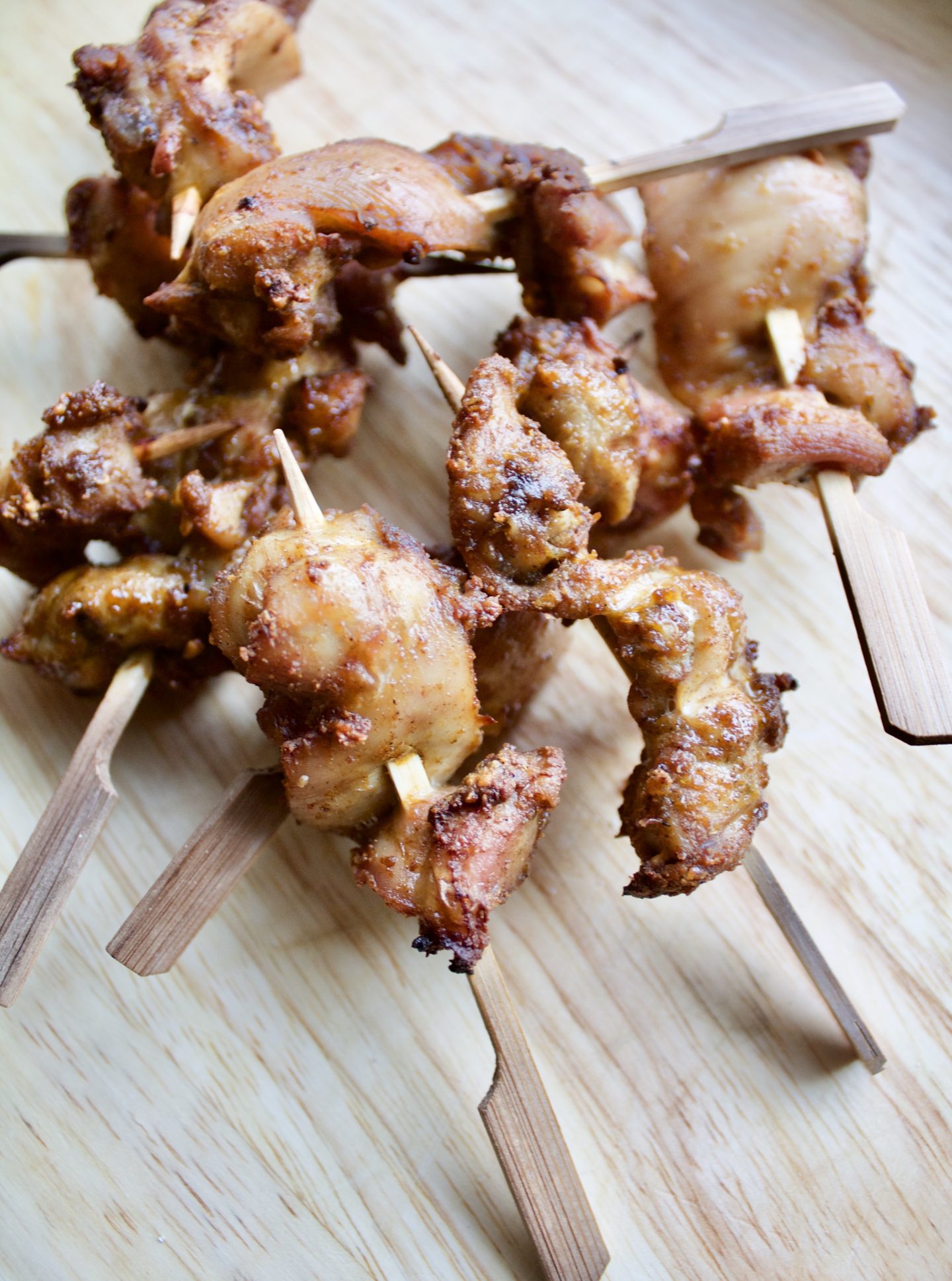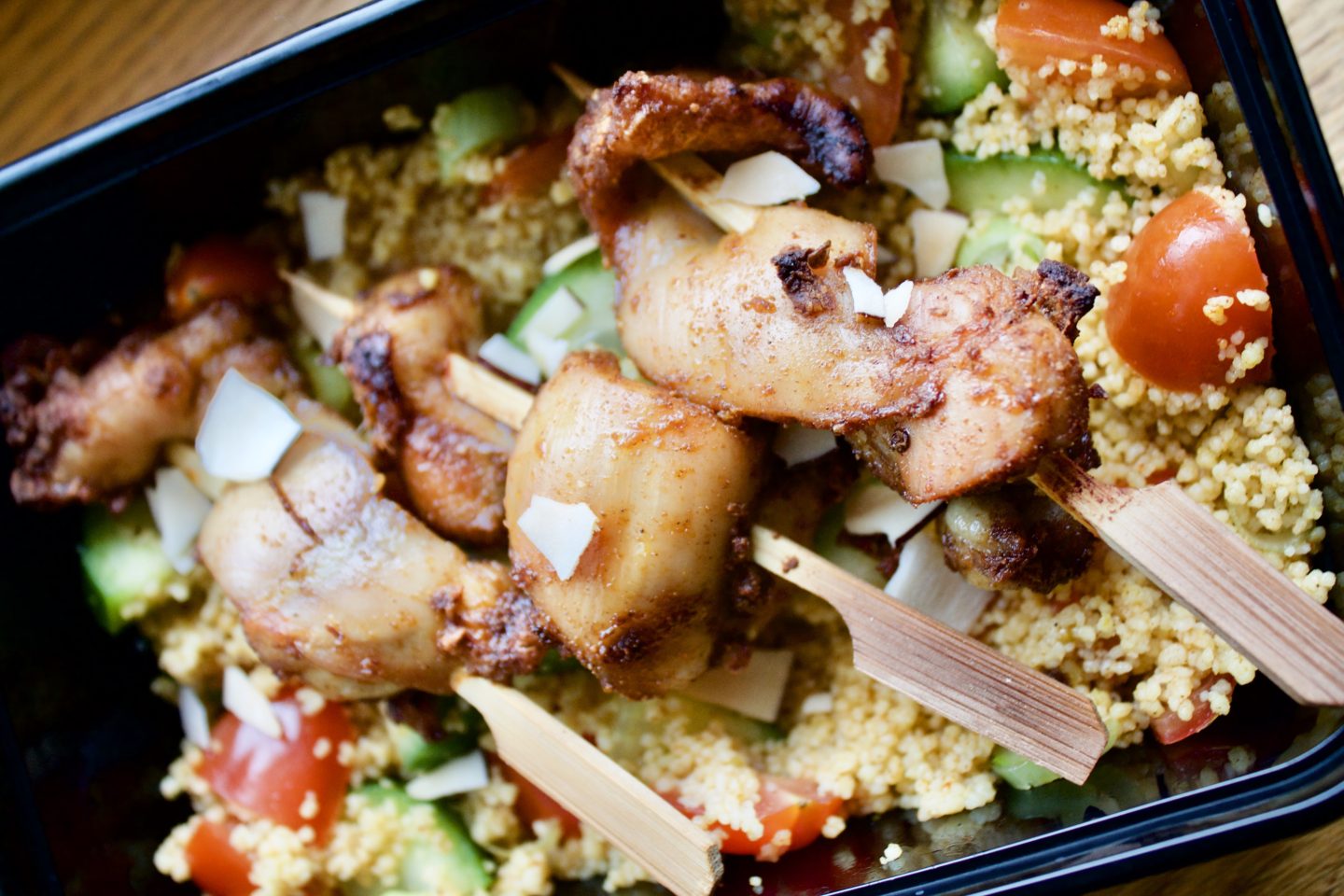 A simple, spicy skewer and salad combo that will take your packed lunch to the next level! As simple as it was to make, it was super delicious and the flavours are something to look forward to after a stressful working morning. Of course, don't restrict this meal to a packed lunch. Feel free to have it for a regular lunch or dinner as well, it will taste just as nice at any time of the day.
HEADS UP! This meal comes with a spice warning! If you can't stand the heat, stay out the kitchen. Haha just joking…on a serious note…I suggest using 1 or no kpakposhito peppers if this is you. Suya in itself is quite spicy but not too hot to handle. Of course, this depends on where you get your suya spice mix from.My suya powder is a medium heat.
p.s. If you are in a non-African country you can find suya spice and kpakposhito in most African stores. Alternatively, you can use scotch bonnet peppers which I find are spicier than Kpakposhito, or habañeros. Therefore if you us them I would suggest using just 1 for this recipe.
Now, here's the deal. The skewers are eaten hot but the salad is eaten cold. If you have a fridge at work then store your meal in there in the morning. When it's lunch time, take your skewers out and place them on your tupperware lid. Heat those in the microwave separately. Alternatively, the skewers are nice cold as well. If you would like your couscous to be hotter, I suggest using vegetables that can take heat and not cucumbers, which I used in this recipe. (Unless you like hot cucumber).
This recipe only took 1 hour to make total, apart from the soaking of the wooden skewers. 4 lunches for your week made in 1 hour? What a relief! There's really no excuse for not having time to meal prep. Unless of course, you have an actual valid excuse that is not related to laziness or procrastination. Anyway…..without further ado, here is there recipe:-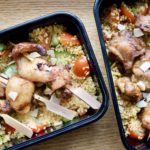 SUYA & KPAKPOSHITO CHICKEN SKEWERS WITH SMOKY PAPRIKA COUSCOUS SALAD
Ingredients
CHICKEN SKEWERS (12 small skewers- 3 skewers per day)
6

boneless, skinless chicken thighs

3

cloves of garlic

3

medium sized kpakposhito peppers

3

tbsp

suya powder

1

chicken seasoning cube

1

tsp

roasted curry powder

Salt to taste

Small wooden skewers
SMOKED PAPRIKA COUS COUS SALAD (cold)
300g

couscous

Cherry tomatoes (quantity to liking)

Cucumber (quantity to liking)

2

spring onions

1

tbsp

smoked paprika

1

chicken seasoning cube

Salt to taste

Optional- coconut flakes to top
Instructions
CHICKEN SKEWERS
Soak your skewers in water for 1 hour to avoid burning in the oven.

Wash your chicken thighs and cut each in half down the longest way.

Add your now chicken strips into a bowl. Add suya powder, crushed garlic cloves, chopped kpakposhito peppers, crushed chicken seasoning cube, roasted curry powder and salt to taste.

Skewer each chicken weaving the sewer through from one end to the other.

Spray your baking tray with olive oil and place your skewers on them. Place in the oven at 180*C. Flip after 15 minutes. Leave for a further 10 minutes.
COUSCOUS SALAD
Cook your couscous according to packet instructions. Chop your vegetables whilst you wait for your couscous to cook.

When your couscous is ready, mix in the smoked paprika, crushed chicken seasoning cube and salt to taste. Let cool down and add your vegetables.
ASSEMBLING YOUR LUNCH
Split your couscous between 4 containers. Add 3 skewers to each. Top with coconut flakes if you desire.

TIP- To reheat, heat the skewers on your tupperware lid to avoid heating the salad.
---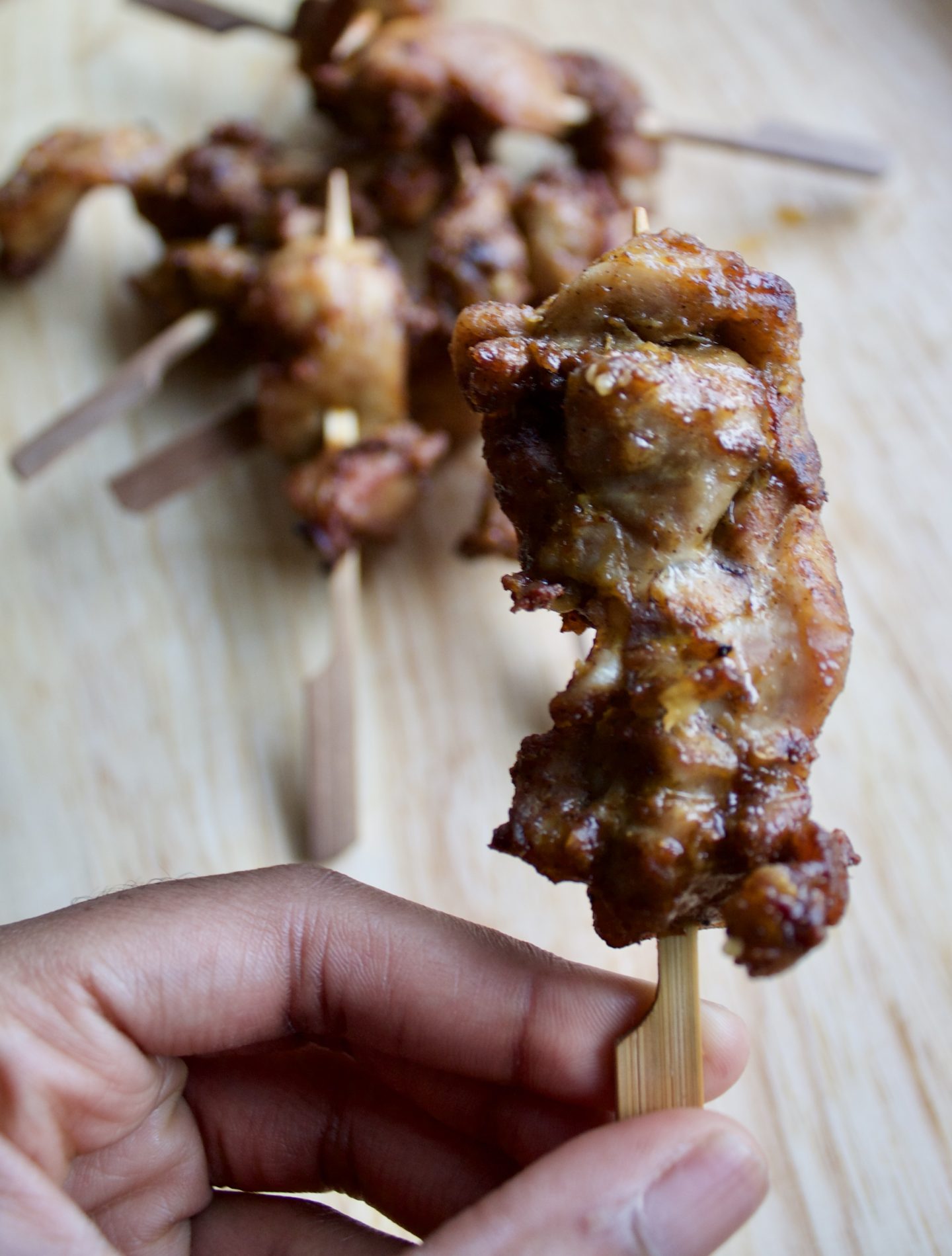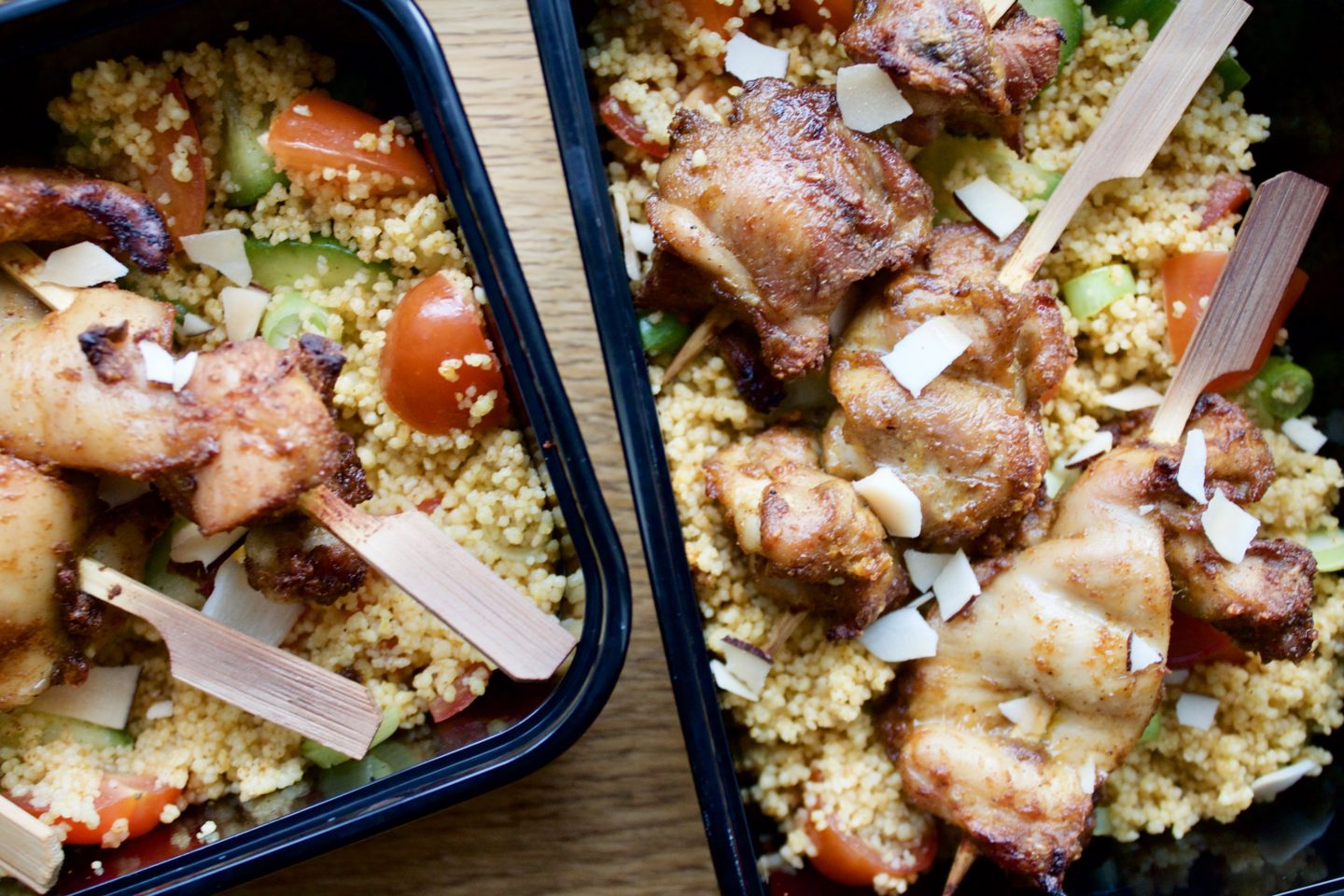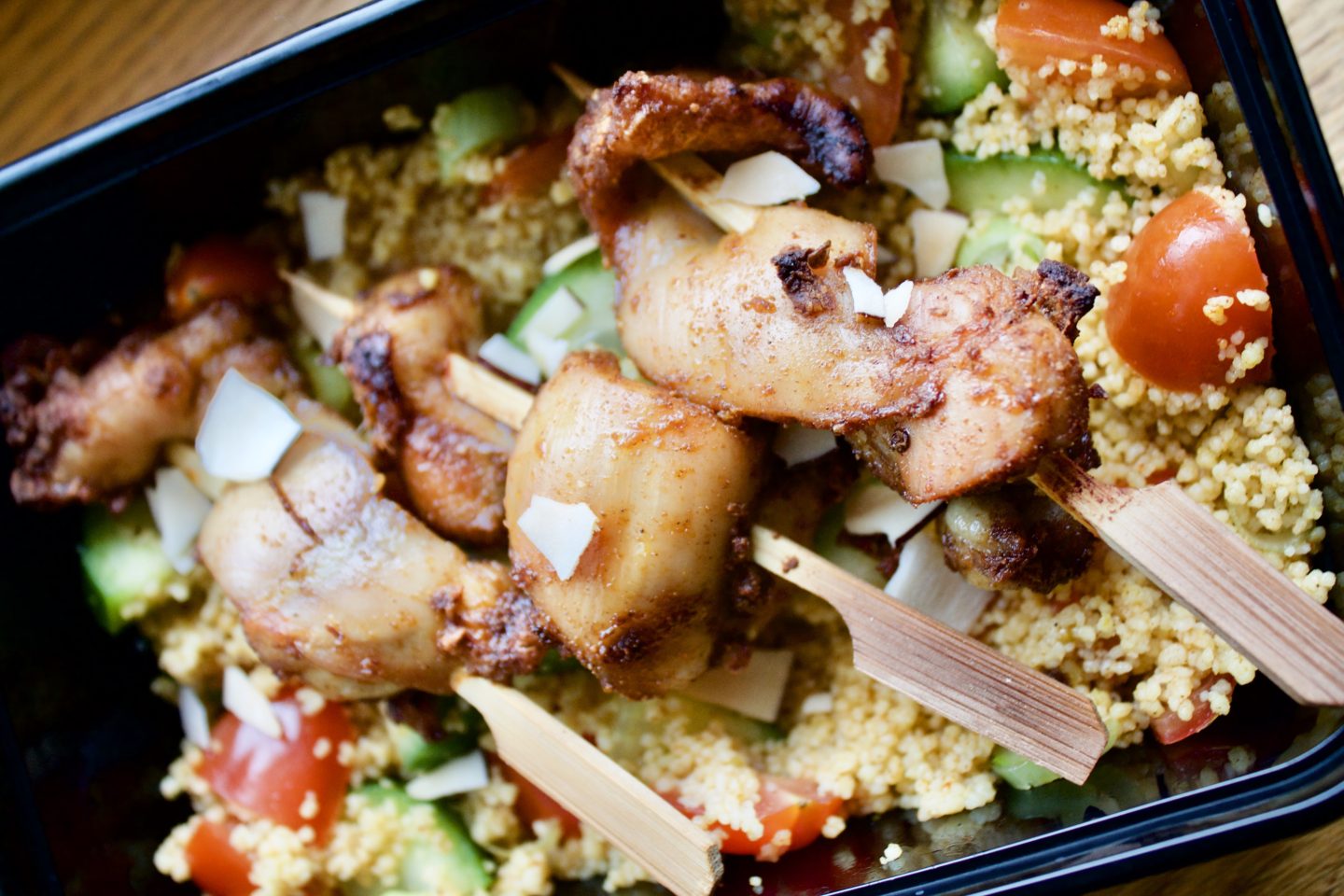 ---
I hope you liked this recipe!
Don't forget to subscribe and follow my social media!
Bry xo