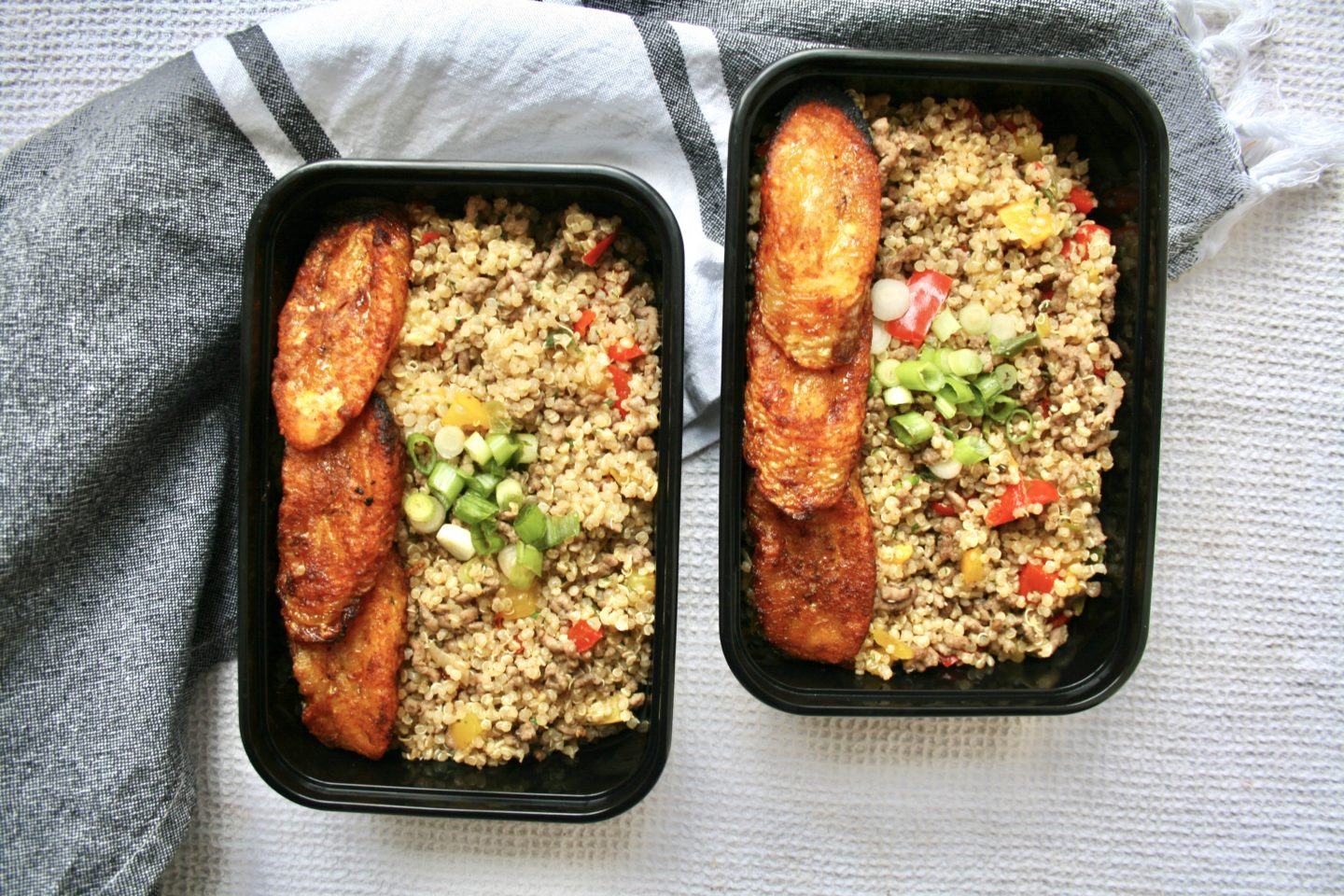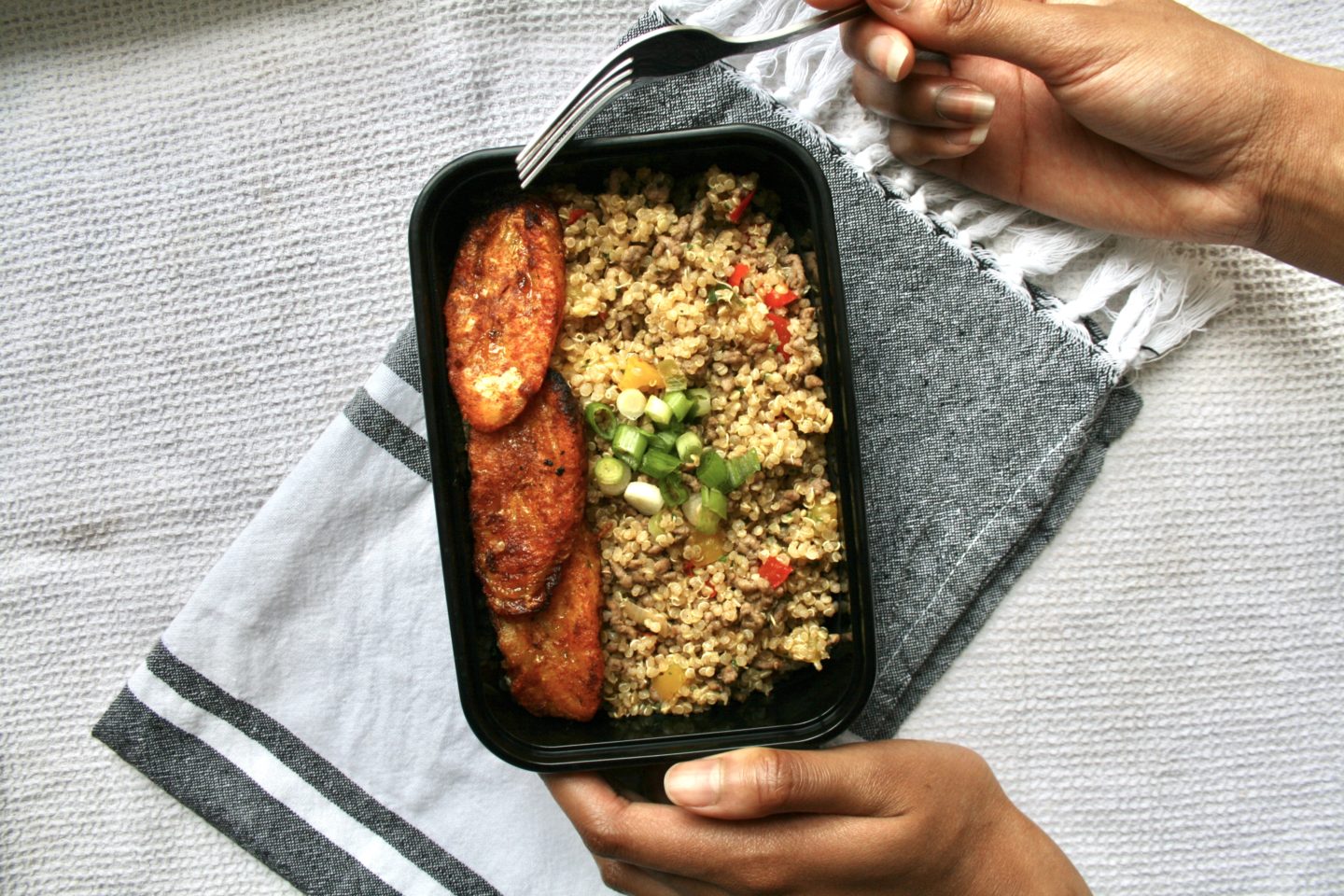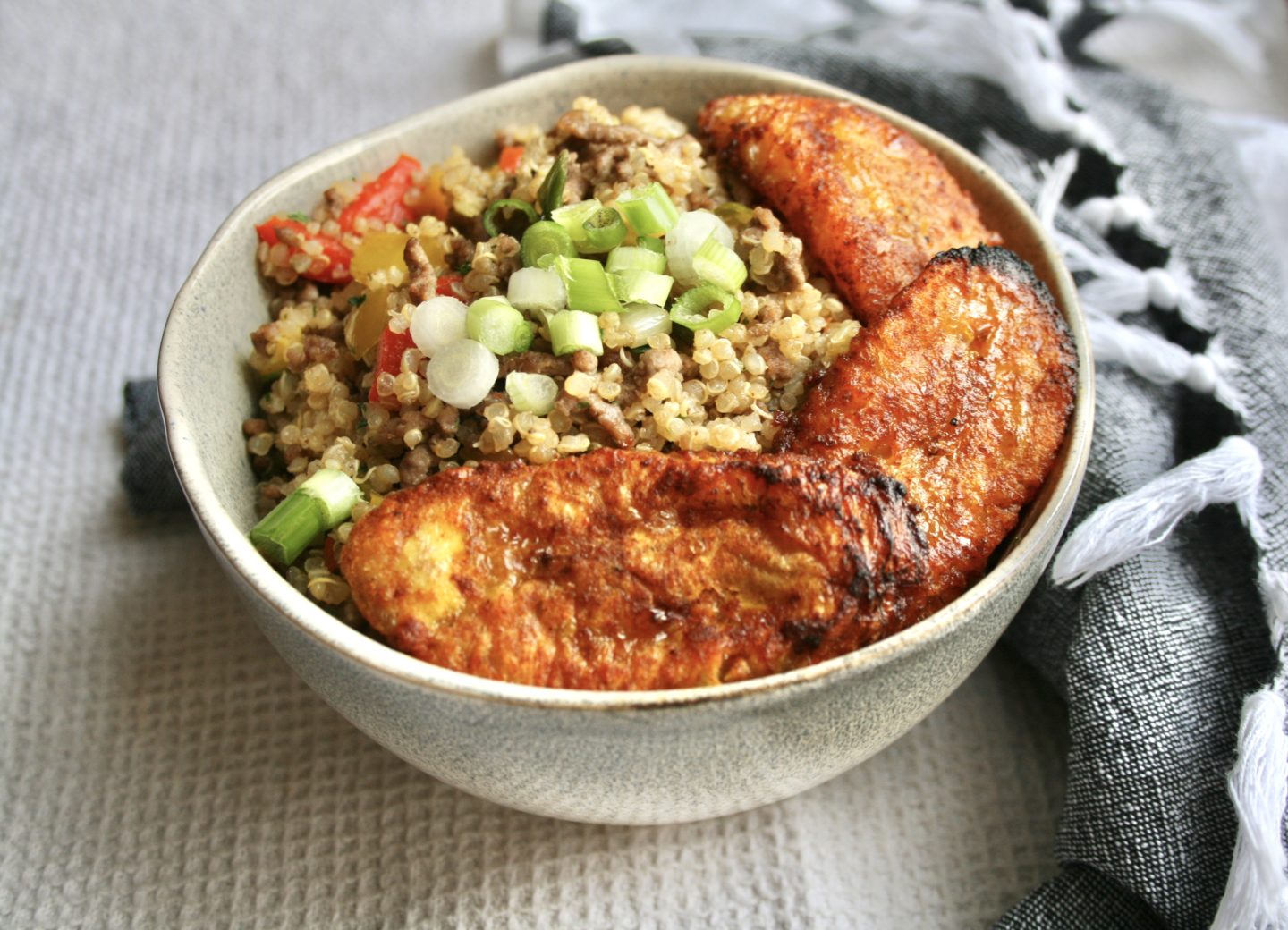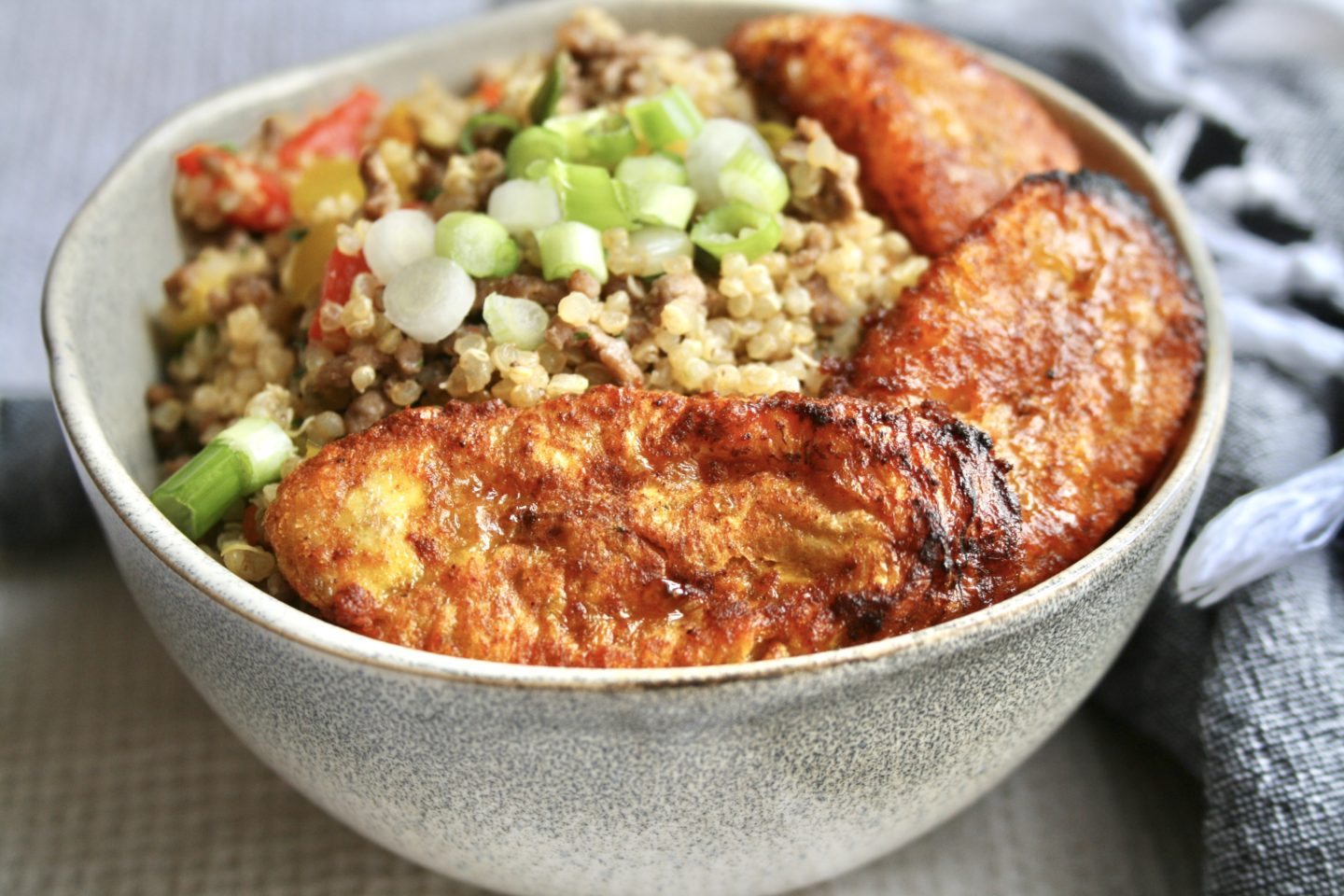 I've listened to you guys and have decided to post more easy-to-make and tasty packed lunch recipes! This week, I decided to post a recipe that I make basically every week due to its convenience, high-fibre nature and overall yumminess! I created this recipe completely randomly through putting leftover ingredients together. It turned out to be one of the best lunches I've ever had.
I'm a huge fan of quinoa as it is high in protein, fibre and best of all, it keeps me full for long without me feeling bloated. Of course, quinoa on its own is basic so I spiced it up by lightly stir frying it with minced meat, vegetables, scotch bonnet peppers and other spices! the combination definitely makes for a lunch to look forward to. Of course, plantain is my favourite food and baked plantain is a lighter option compared to the typical fried plantain that we eat in Ghana. I added a twist by spicing it with paprika and wow, the flavour combination was epic!
This recipe is so easy to make and is perfect to prepare for a few days during your busy week as a packed lunch! Without further ado, here is the recipe: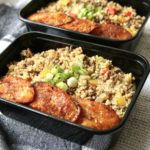 SPICY LIGHTLY FRIED QUINOA + GRILLED PAPRIKA PLANTAIN | MEAL PREP
Ingredients
Quinoa
180g

raw quinoa

1

red bell pepper

1

yellow/green bell pepper

3

spring onions

250g

15% fat mince meat (turkey or beef)

1/2

scotch bonnet pepper

2

cloves of garlic

Salt to taste

Black pepper to taste

2

tbsp

rapeseed oil
Paprika plantain
2

ripe (yellow) plantains

1 tbsp

coconut oil

A pinch of salt

1 tsp

smoked paprika powder
Instructions
Cook quinoa according to packet instructions. (20 minutes)

Preheat your oven to 180*C.

Slice your plantain and add to a bowl. Add your coconut oil, salt, smoked paprika powder and mix until each slice is thoroughly coated.

Lay the plantain on foil in a baking tray and place in the oven for 10 minutes on each side.

While this cooks, chop your peppers, spring onions and scotch bonnet peppers.

Heat your oil in a frying pan on a medium heat. Add your chopped vegetables and stir fry until translucent.

Once translucent, add chopped garlic, stir and cook for 1 minute.

Add your mince meat, stir and cook until brown. Then add your quinoa as well as the remainder of your spices. Stir thoroughly and it will be ready!

Serve with your plantain and portion into packed lunch containers. Enjoy!x
---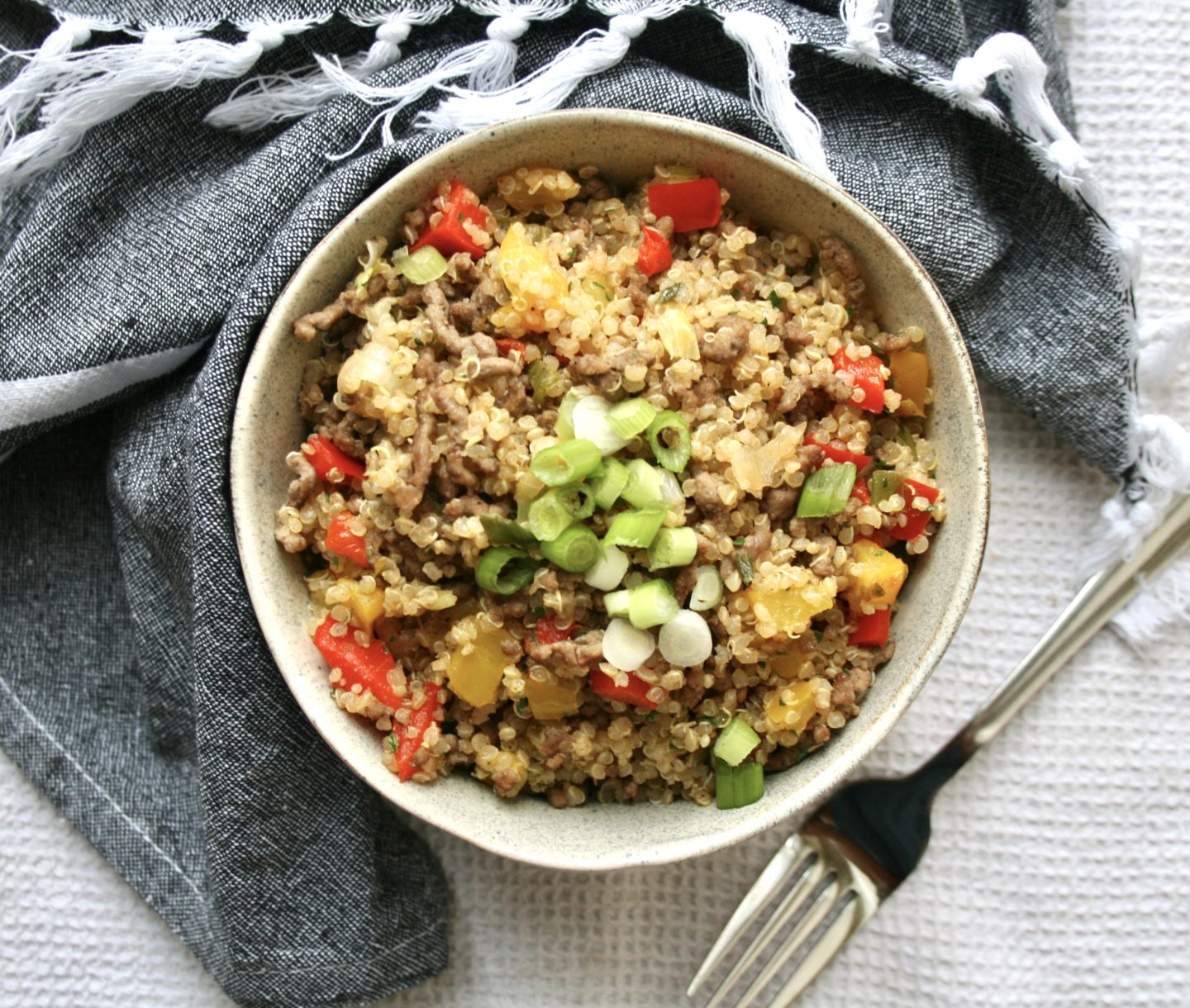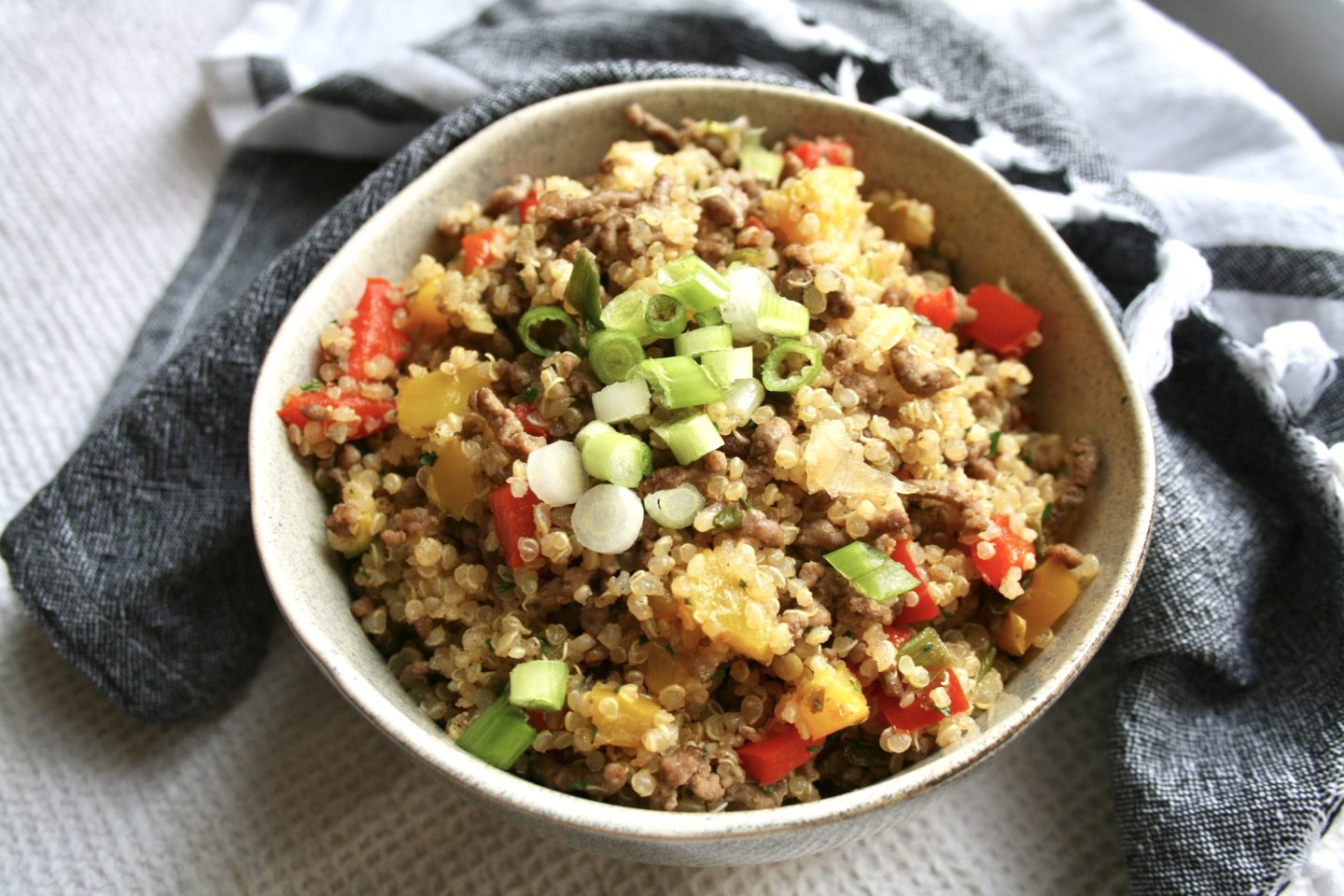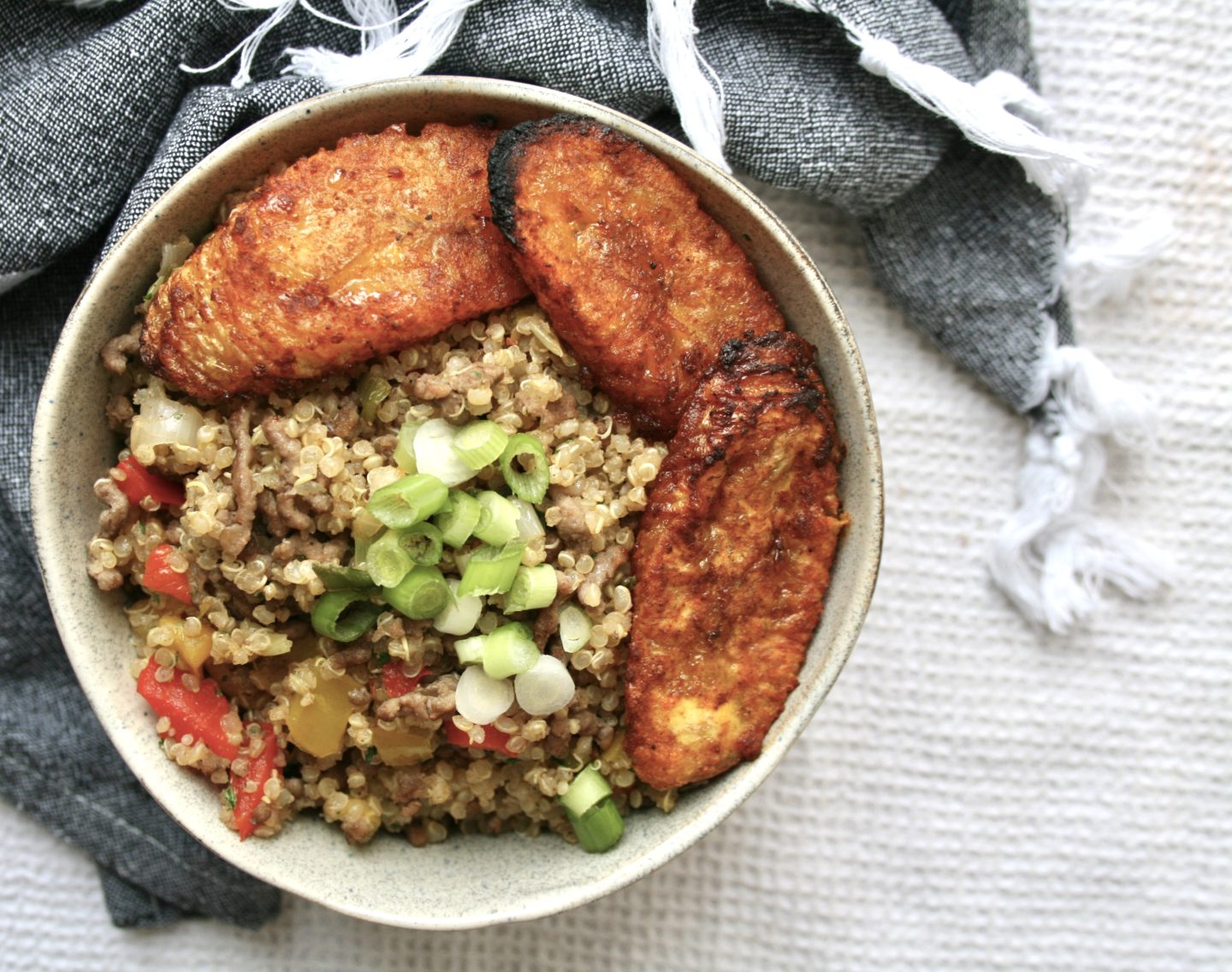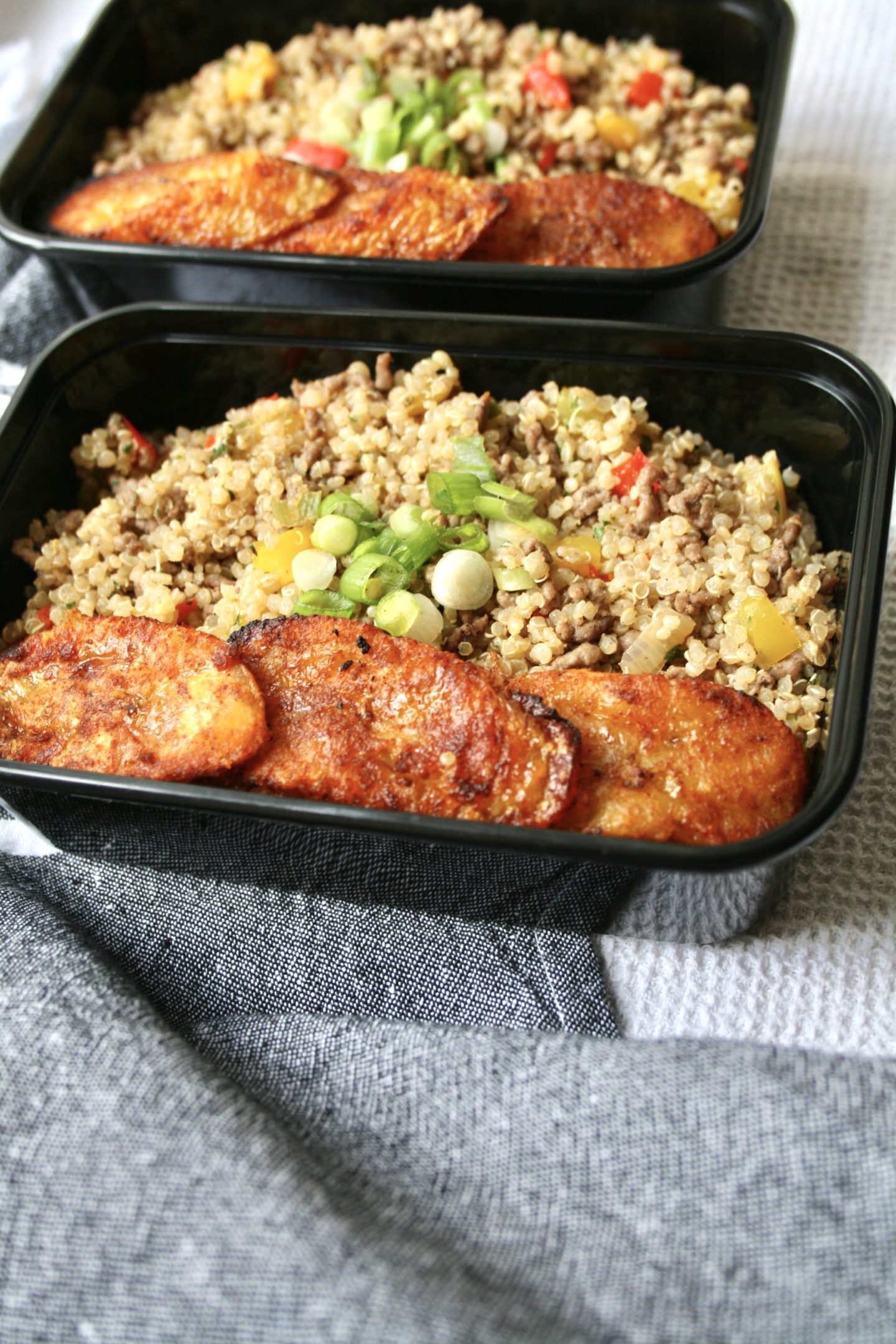 ---
I hope you liked this post! Feel free to send me any recipe requests!
Don't forget to subscribe and follow my social media!
Bry xo